The Boston Celtics were defeated by the Milwaukee Bucks on Wednesday and are out of the playoff despite high hopes at the beginning of the season. Celtics' Irving looked bad on the court in the last 3 games of the series (Out of 5).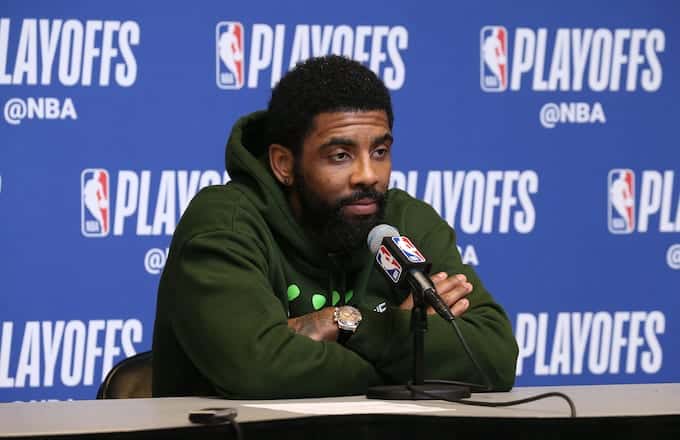 His stats look pretty solid – he averaged 20.4 points and 6.4 assists per game in the eastern conference semifinals, but was inefficient and shot 35.6% from the field and under 22% from 3. In this series we saw a different Kyrie, one we didn't think exists. Can he lead a team? What other players think of him?
Irving, a 6-time all-star, is a free agent this summer and rumors spread all over last season about his future. One unknown player shared with Stadium's Jeff Goodman his opinion about Kyrie "Everyone respects his talent… But he's hard to play with. It's all about him."
One player that is on Kyrie's side, Marcus Smart, and he doesn't blame the all-star for the early exit from the playoff. Smart said – "That's bullshit. Not one of us on this team know what Kyrie's been through…It was hard for him as well… He had to come into a situation knowing that this is a group of guys that had something going before [he came] here."
In the summer of 2017, after losing in the Finals to the Golden State Warriors, Kyrie demanded a trade from the Cavs and was traded to Boston. He wanted to lead a team and he knew that with Lebron on the roster, this will be impossible. It seems like maybe Kyrie should be the second option behind a superstar in order to get the best out of a situation.
We just need to wait for July in order to see where he is headed. Will he stay in Boston? Would he reunite with Lebron in L.A?