Picture this: iconic American companies like Apple and Starbucks, born and bred on U.S. soil, strutting their stuff on the world stage. But guess what? The business world's a wild ride, and just because a company's roots are planted in the land of liberty, doesn't mean it's forever Uncle Sam's darling.
In fact, some of our all-American favorites have taken quite the international adventure, with overseas investors playing a starring role. Without their support, these brands might've been just a memo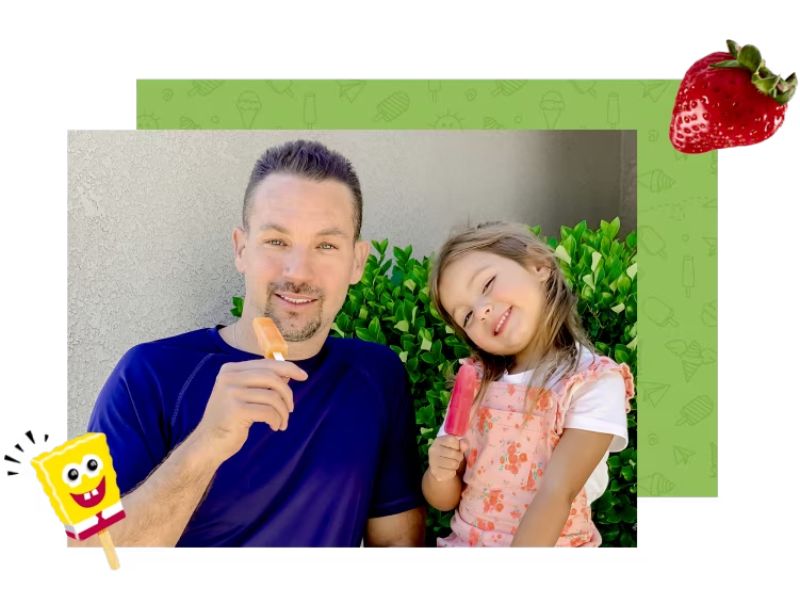 1. Popsicle
Home Base: Oakland, California
Now Owned By: Unilever
From: England
Popsicle's origin story reads like a blockbuster script. It all started with an 11-year-old whiz kid named Francis Epperson from Oakland. One fateful night, he left a drink outside with a stick in it and, voilà, the popsicle was born! As an adult, he shared this frosty delight with the world, and it became an instant sensation.
But in 1925, Epperson made a fateful decision—he sold the rights to the Joe Lowe company, and boy, did he regret it! Fast forward to 1989, Good Humor, Popsicle's rival, gobbled it up, and by then, Good Humor was already in the pocket of Unilever, making this American classic an English-Dutch masterpiece.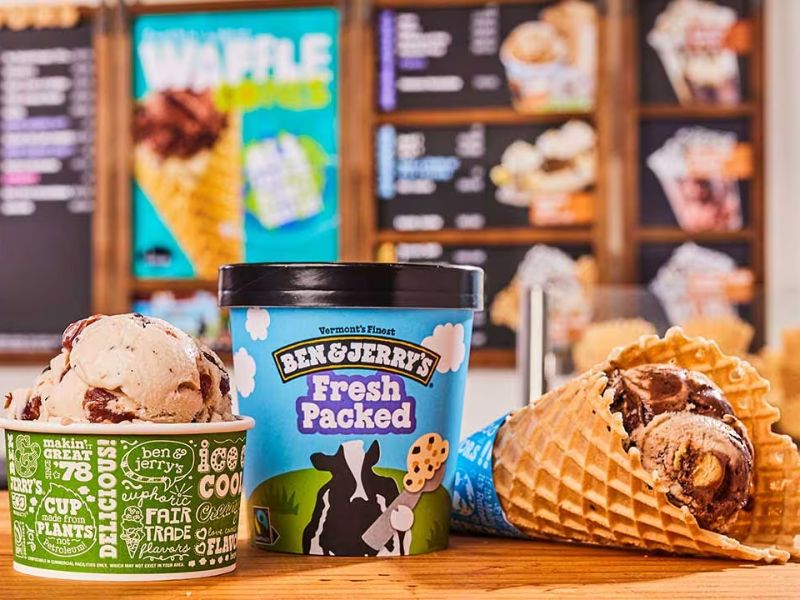 2. Ben & Jerry's
Hometown: South Burlington, Vermont
Now Under: Unilever's Wing
From: England
Ben & Jerry's ice cream is more famous than some Hollywood stars. This beloved brand has had countless cameos in movies and TV shows, securing its status as an American pop culture icon. Best buddies Ben Cohen and Jerry Greenfield opened their ice cream parlor in 1978, and the rest is a delicious history.
In 2000, London-based giant Unilever dished out a sweet $326 million for the company. Unilever outbid two other contenders in the ice cream aisle, and this scoop of a deal boosted their global portfolio.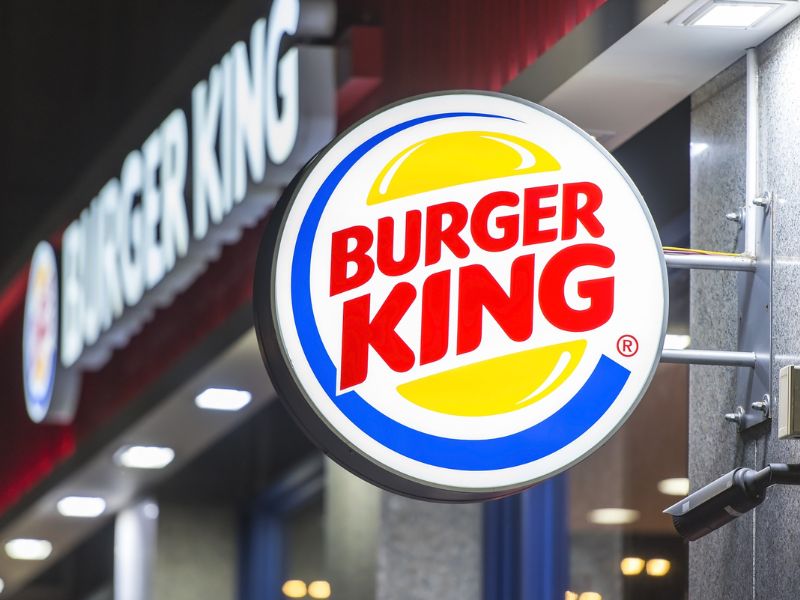 3. Burger King
Basecamp: Miami, Florida
Bought By: Restaurant Brands International
From: Canada
Fast food is practically a religion in the U.S., and Burger King is one of its high priests. James McLamore and David Egerton kicked off the Burger King story with "Insta Burger King" in Miami in 1954, unleashing a worldwide craving. A bit over a decade later, the burger joint was up for grabs, and it's been passed around like a hot potato since.
As of 2020, Canadian bigwig Restaurant Brands International proudly holds the Big Whopper, and it's merged with Tim Horton's to boot. NYC's 3G Capital also keeps the flame burning, making sure BK stays king of the grill.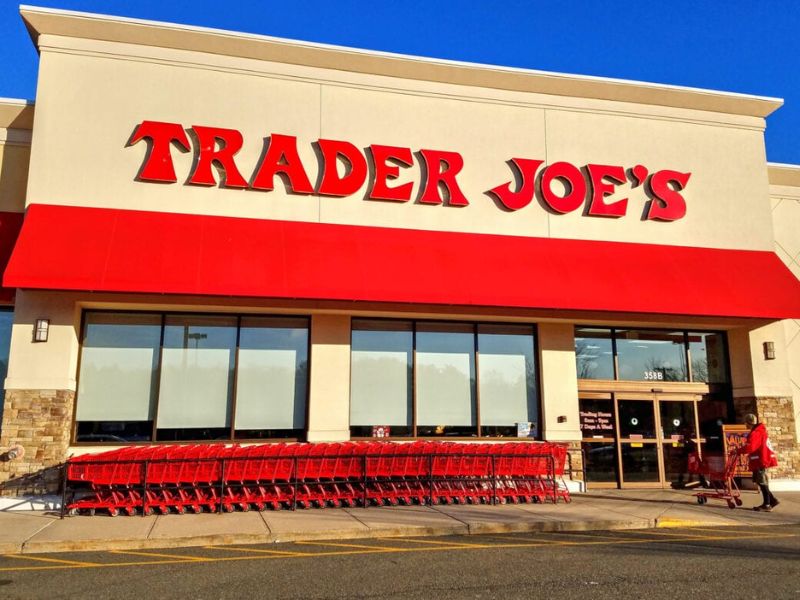 4. Trader Joe's
Hailing From: Monrovia, California
Snatched By: Theo Albrecht
From: Germany
Picture this: a convenience store stocked with exotic, hard-to-find goodies, all designed to lure shoppers away from 7-Eleven. Back in 1967, Joe Coulombe made it happen, and it worked like a charm. But in 1979, Joe said "adios" to Trader Joe's, handing over the reins to Theo Albrecht of Aldi Nord fame.
The Albrecht family swims in supermarket money, and Theo himself is worth a cool $16 billion thanks to some savvy investments. Trader Joe's, with its eclectic treasures, lives on.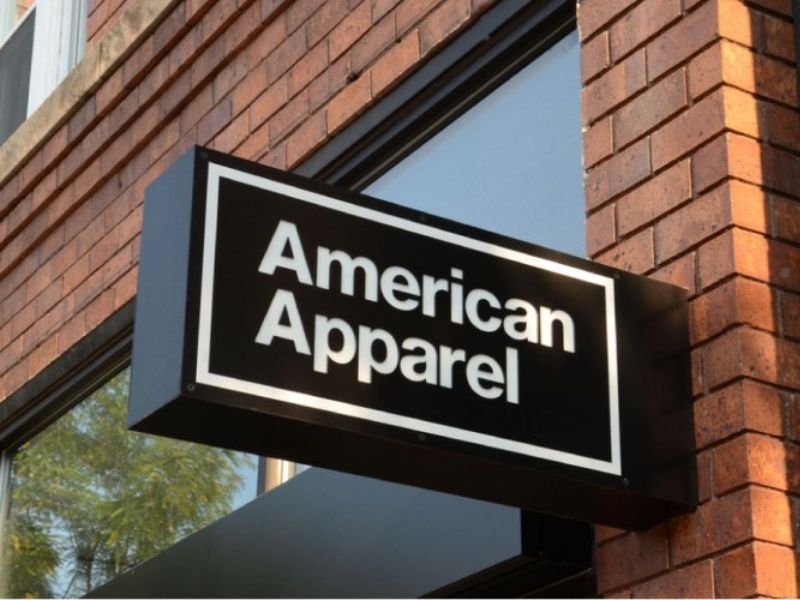 5. American Apparel
Head Quarter: Los Angeles, California
Purchased By: Gildan Activewear
From: Canada
American Apparel once charmed shoppers with its "Made in USA – Sweatshop Free" label. It was a hit with conscientious consumers until 2015, when it hit a rough patch.
In 2017, Canadian company Gildan Activewear rode in like a knight in shining armor, snapping up the rights to the American Apparel name and all the manufacturing gear. The price tag? A hefty $88 million. So, American Apparel lives to tell the tale, but now it sports a Canadian passport.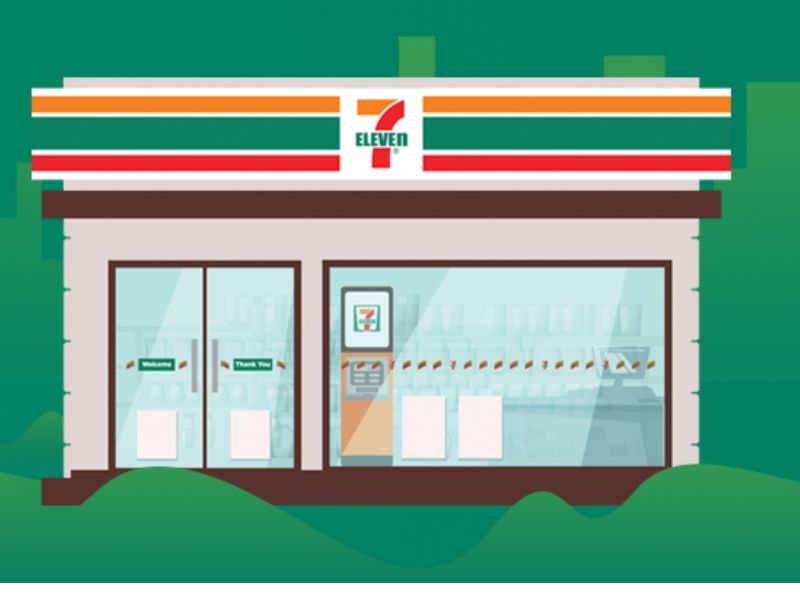 6. 7-Eleven
Born in: Dallas, Texas
Now Owned By: Seven & i Holdings
Calling Home: Japan
Every legend starts small, and 7-Eleven's tale is no different. Back in 1927, Jefferson Green, just your regular Joe working for Southland Ice, decided to spice things up. He started offering more than just ice, throwing in eggs, bread, and milk. The customers loved it, especially when he coined the name 7-Eleven, matching his store's opening hours.
As the years rolled on, 7-Eleven grew to be an American icon, more widespread than Jefferson could've ever imagined. However, the financial crash of 1987 shook things up, and a Japanese company named Ito-Yokado swooped in to buy it. Now, it's dancing to the tune of its parent company, Seven & i Holdings.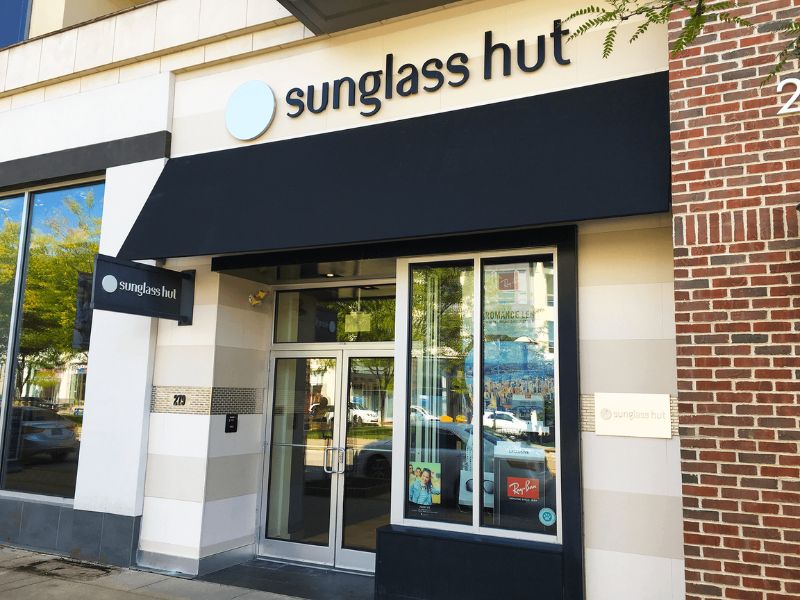 7. Sunglass Hut
Born in: Miami, Florida
Now Under: Luxottica Group's Wing
Hailing from: Italy
For eyewear aficionados, Sunglass Hut is the ultimate eyepiece emporium. From clear lenses to shades, this company has its roots in sunny Miami, Florida, thanks to the vision of optometrist Sanford Ziff.
Five years after popping up their 100th store in 1986, Sunglass Hut found new ownership. The Luxottica Group made it their own in 2001, splashing out a cool $653 million. At that time, there were over 1,300 stores globally. Today, you can spot nearly 2,000 of them around the world, with 81 proudly showcasing their shades in the good ol' U.S. of A.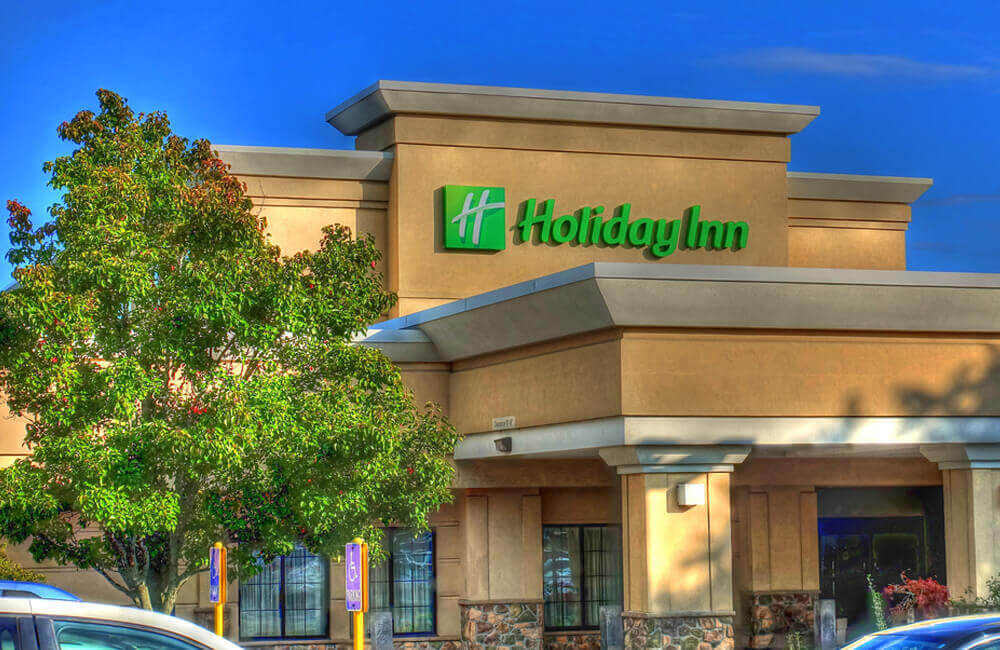 8. Holiday Inn
Born in: Memphis, Tennessee
Now Managed by: Intercontinental Hotels
Homebase: England
It might be tough to believe, but in 1952, Holiday Inn was just a single roadside motel between Memphis and Nashville. Kemmons Wilson had this bright idea after a less-than-stellar family road trip to Washington D.C. By 1953, Wilson joined forces with Wallace E. Johnson to build even more of these roadside retreats.
Somewhere in the late '80s, a British company called the Intercontinental Hotels Group decided to pack their bags and purchase this well-established hotel chain. Holiday Inn's doors are still open, and they're owned by IHG, proving it was a smart move.
9. Smithfield
Born in: Smithfield, VA
Now Part of: WH Group
Operated from: Hong Kong
When it comes to porky products, Smithfield Foods is the undisputed heavyweight champion. It all began in 1936, courtesy of Joseph W. Luter and his offspring. Over the years, it grew into one of the industry's giants, boasting over 500 farms just in the U.S.
In 2013, WH Group snatched up Smithfield Foods for an eye-popping $4.72 billion. That's right, billion! At that time, it was the priciest buy made by a Chinese company on American soil. So, even though Smithfield's heart is in Smithfield, Virginia, the strings are pulled from Luohe in Henan province.
10. Ironman
Born in: Tampa Bay, Florida
Now Under: Dalian Wanda Group's Umbrella
Calling China Home: China
The Ironman competition started as a part of the Hawaii Triathlon Corporation, but in 1990, Dr. James P. Gills took the reins, shelling out $3 million for the privilege. Since then, it's grown into a titan of an event. In 2008, it changed hands again, this time to Providence Equity Securities for a hefty $85 million, before the Dalian Wanda Group swooped in during 2015.
The renowned Chinese corporation didn't hold back, snapping up Ironman for a staggering $650 million, even shouldering the existing debt. Although Ironman was thriving before, Wanda was thrilled with the 40% year-after-year net growth.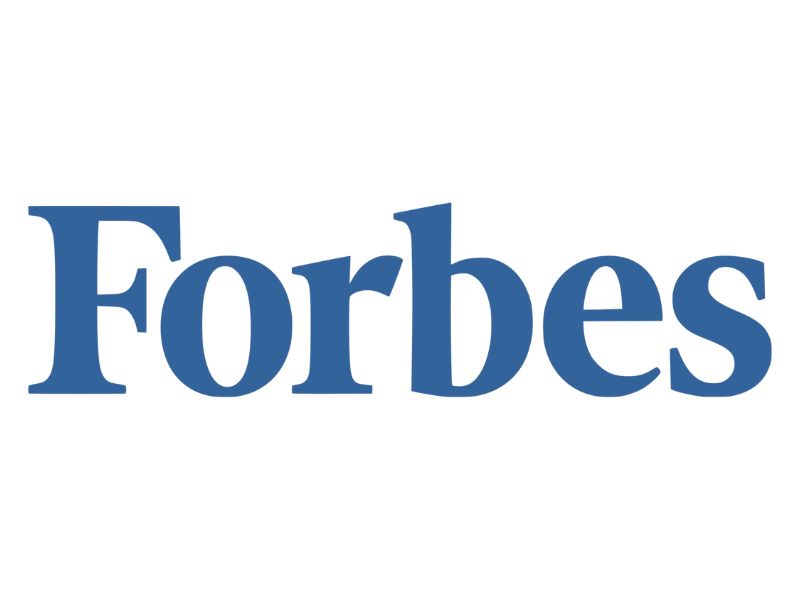 11. Forbes
Origins: Jersey City, New Jersey
Now Ruled by: Integrated Whale Media
Originated in: China
Forbes, the venerable publication that made its debut in September 1917, has been the go-to source for rankings of companies, celebrities, and influential people for over a century. Its coveted lists, including the prestigious 30 Under 30 and the World's Most Powerful 100 Women, have become iconic.
The current captain of this journalistic ship is the Chinese company Integrated Whale Media. They've taken the helm and continue to steer Forbes into the future. While Forbes was born in Jersey City, New Jersey, it now sets its course under the watchful eye of Integrated Whale Media in China.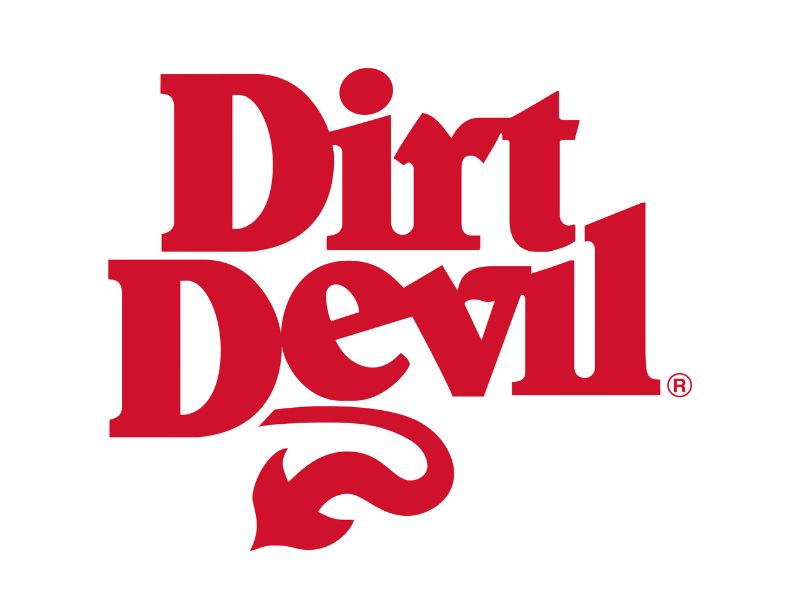 12. Dirt Devil
Origins: North Carolina, USA
Now in the Care of: Techtronic Industries
Calling Home: Hong Kong
Dirt Devil, the household name for cleaning, has been vacuuming up messes since its inception. Its current owner, Techtronic Industries (TI), is no stranger to the world of household appliances. They also own Hoover, making them a force to be reckoned with in the industry.
While Dirt Devil still has its roots firmly planted in North Carolina, the Hong Kong-based TI is the puppet master behind the scenes, ensuring that your floors stay spick and span.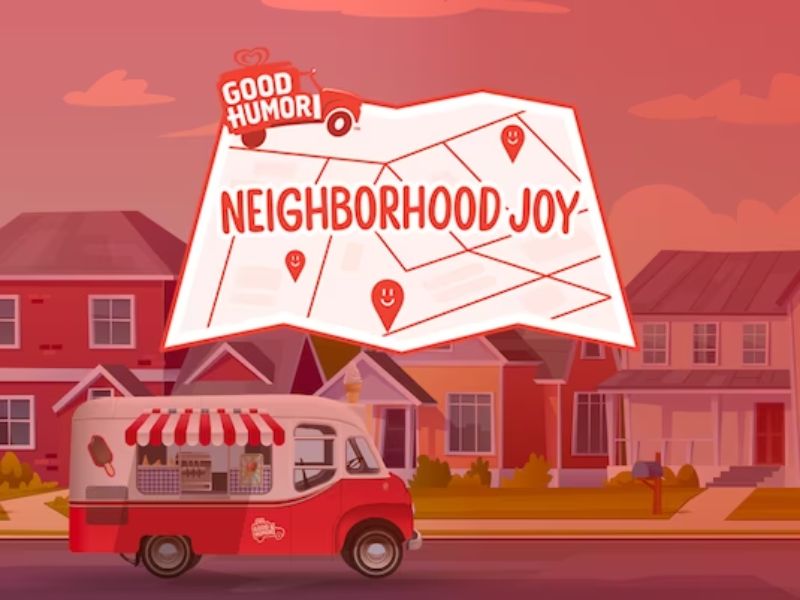 13. Good Humor
Origins: Youngstown, Ohio
Now Owned by: Unilever
Calling Home: England
Good Humor, the beloved ice cream brand cherished by generations, traces its beginnings to Youngstown, Ohio, in the roaring '20s. It soon became a nationwide sensation, with its iconic ice cream trucks rolling through neighborhoods.
In 1961, Thomas J. Lipton, under the Unilever umbrella, took the reins of this American classic. While Lipton managed the U.S. division of the British-Dutch conglomerate, Good Humor may have lost its 100% American charm, but it gained a worldwide audience and expanded its product range, keeping fans across generations satisfied.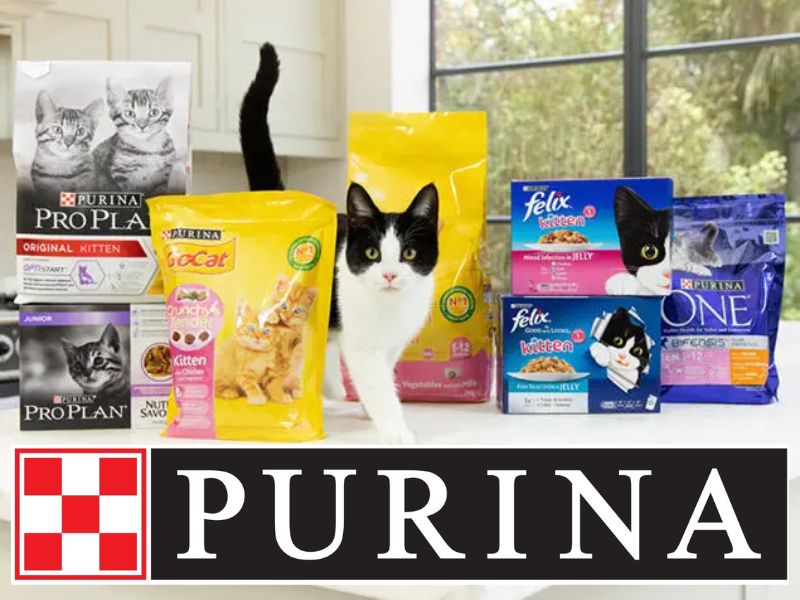 14. Purina
Origins: Nashville, Tennessee
Now Part of: Bridgestone
Hailing from: Japan
Purina, known for keeping pets well-fed and happy, became a household name thanks to its acquisition by Nestle in December 2001 for a staggering $10.3 billion. Nestle's decision was to merge its original pet food company, Friskies PetCare, with Purina, creating a global pet food powerhouse.
Founded by William H. Danforth, George Robinson, and William Andrews in 1894, Purina initially focused on feeding farm animals. Little did they know that their simple idea would turn into a global sensation, reaching far beyond the borders of Nashville, Tennessee.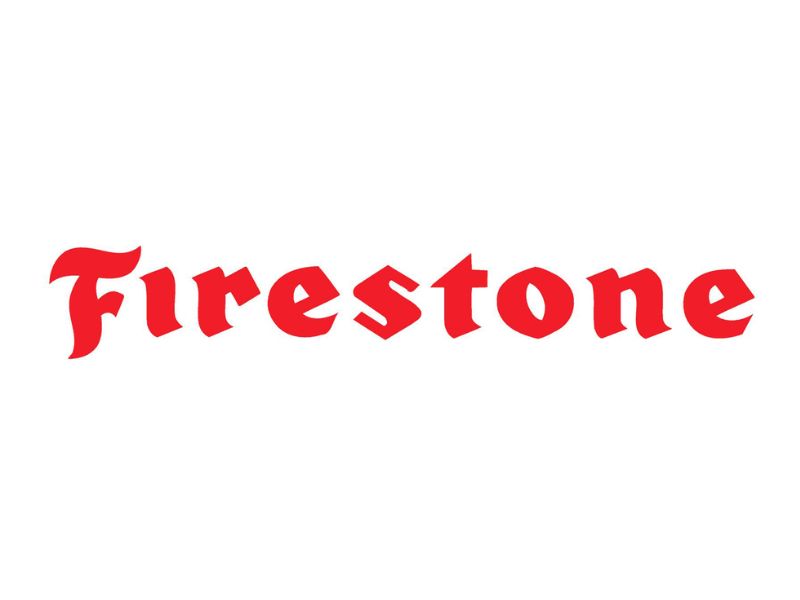 15. Firestone
Origins: Nashville, Tennessee
Now Part of: Bridgestone
Hailing from: Japan
In 1988, Firestone had an opportunity to merge with Italian company Pirelli, but they decided to go in a different direction. Instead, they sold to Bridgestone Corp, a Tokyo-based company that invested a whopping $2.6 billion in the deal, translating to $80 a share. This strategic move catapulted Bridgestone to the second-largest tire manufacturer in the nation at the time.
"The Bridgestone offer achieves our objective of enhancing shareholder values and will add materially to the employment security and career opportunities available to the men and women employed by Firestone's existing businesses," explained Firestone in a statement featured in the Los Angeles Times. Today, Firestone continues to roll on under Bridgestone's guidance, delivering quality tires to drivers worldwide.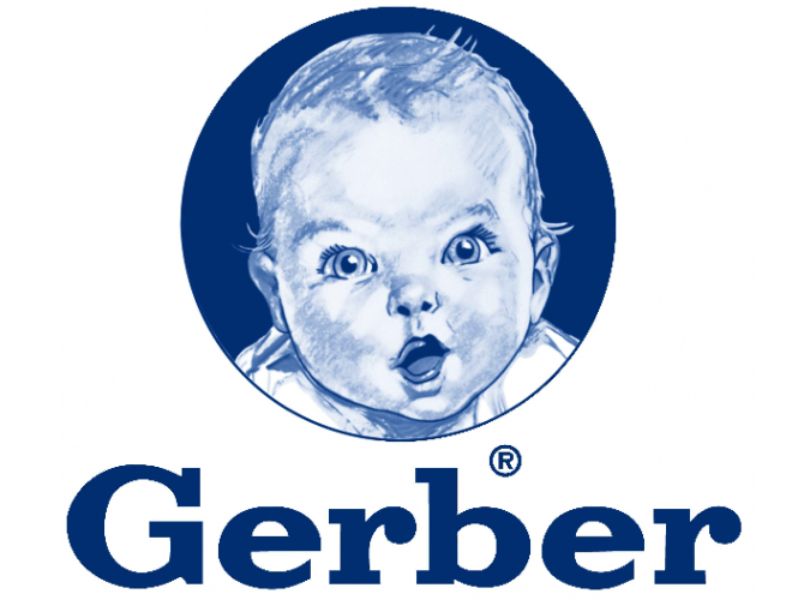 16. Gerber
Origins: Florham Park, New Jersey
Now Owned By: Nestle
Calling Home: Switzerland
In 2007, Nestle pulled a significant power move by shelling out a whopping $5.5 billion to acquire the Gerber Products Company. It was a baby food coup for Nestle, securing them a sizeable chunk of the global baby food market—a notoriously profitable domain.
As a brand, Gerber has been tending to parents' needs since 1927, when Daniel Frank Gerber's wife started making baby food for their daughter, Sally. A brilliant idea struck Daniel, and in no time, he had five baby food products ready to conquer the market. Fast forward to today, and Gerber has expanded its offerings far beyond those initial five items.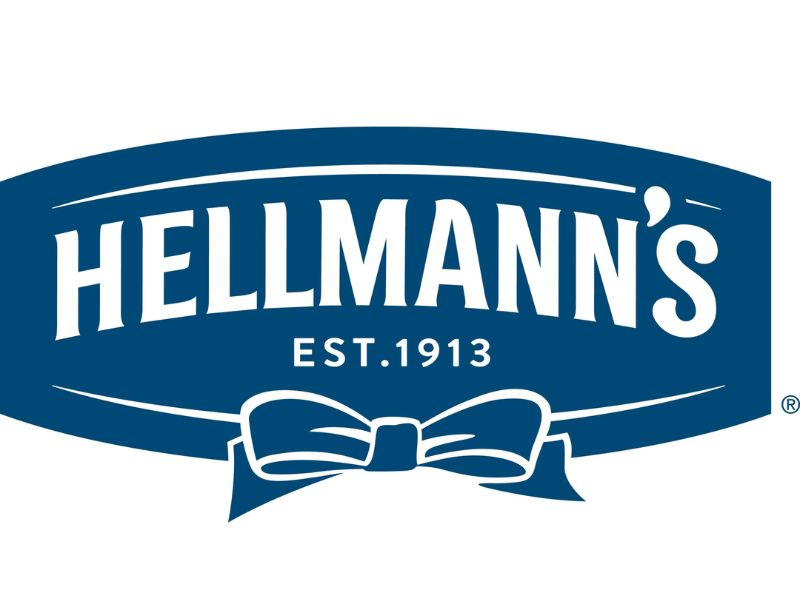 17. Hellmann's
Origins: New York City
Now Owned By: Unilever
Calling Home: England
Hellmann's mayonnaise is a pantry staple in countless households, and we have one man to thank for that—German-born Richard Hellmann. In 1905, he put a twist on French condiments, introducing his creation to the American market.
Customers at his delicatessen couldn't get enough of it, and Hellmann decided to sell it as a standalone product. By 1932, it was part of Best Foods for the next 70 years. In 2000, Unilever made a splashy purchase, acquiring the brand for a cool $20.3 billion. What started as a simple sauce in New York City became an international sensation.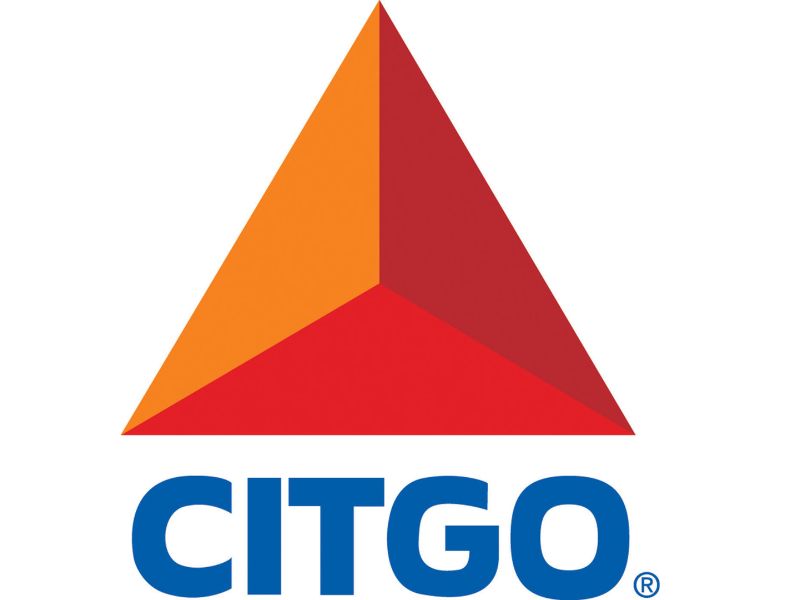 18. Citgo
Origins: Houston, Texas
Now in the Hands of: Petróleos de Venezuela
Calling Home: Venezuela
Citgo, founded in Bartlesville, Oklahoma, in 1910, became a prominent player in the world of fuel refining and marketing. In 1986, Petróleos de Venezuela, a Venezuelan company, acquired 50% ownership of Citgo, becoming the parent company for the brand.
However, it hasn't always been smooth sailing for Citgo. In 2010, President Hugo Chavez announced intentions to sell Citgo, citing falling profits. However, the sale never materialized, and bonds were sold instead. An economic downturn in 2013 raised uncertainty about its future, with offers even being extended to Russia as collateral for debt.
19. General Electric (Appliances Division)
Origins: Boston, MA
Bought Out By: Haier (Appliances division only)
Calling Home: China
General Electric (GE) may have started as a small venture in 1892, but it's grown into a corporate giant, with interests spanning aviation, healthcare, power, and more. Many Americans have been drawn to GE's products due to the "Made in America" label.
However, it's essential to note that GE sold its Appliances division to the Chinese company Haier in 2016. Haier acquired the division from GE for a groundbreaking $5.4 billion, making headlines at the time. So, while GE remains a titan, its Appliances division now dances to a Chinese tune.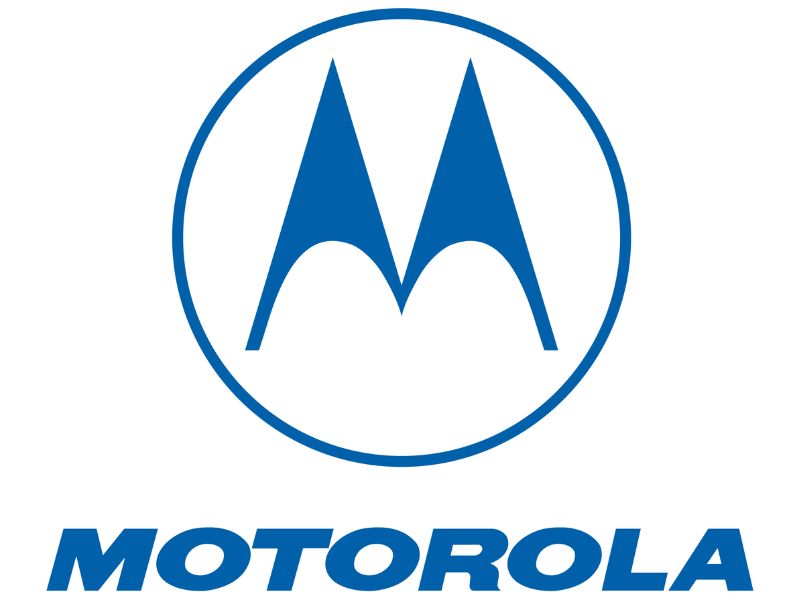 20. Motorola
Origins: Schaumburg, Illinois
Now Under: Lenovo
Originated in: China
Motorola is a name synonymous with tech, but it got its start way back in 1928, well before the era of mobile phones. After steady growth and success with products like flip phones, Google came knocking, and in 2014, it handed over the keys to Chinese company Lenovo.
Google's decision to sell Motorola for a mere $2.9 billion, just two years after buying it for $12.5 billion, left many scratching their heads. To this day, it remains a mystery why Google was comfortable taking a staggering $10 billion hit on the deal.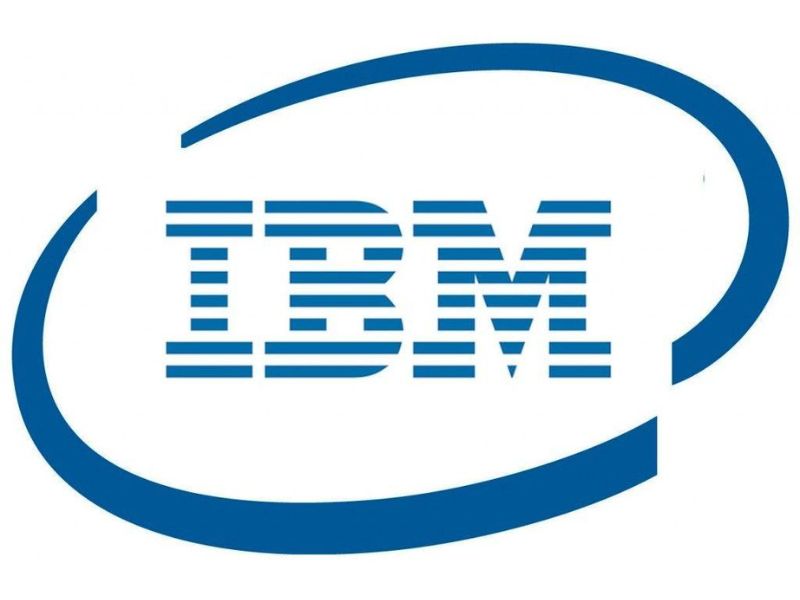 21. IBM (PC Division)
Origins: Armonk, New York
Now Under: Lenovo
Originated in: China
IBM has been at the forefront of American technology since its inception in 1911, though its early focus was on business machines rather than computers. One of the intriguing chapters in its history is the sale of its PC division to Lenovo in 2004, a deal valued at $1.75 billion.
Lenovo's CEO at the time, Chuanzhi Liu, expressed excitement, stating, "As Lenovo's founder, I am excited by this breakthrough in Lenovo's journey towards becoming an international company." IBM's CEO, Sam Palmisano, saw it as an opportunity to seize the highest-value opportunities in the rapidly changing IT industry.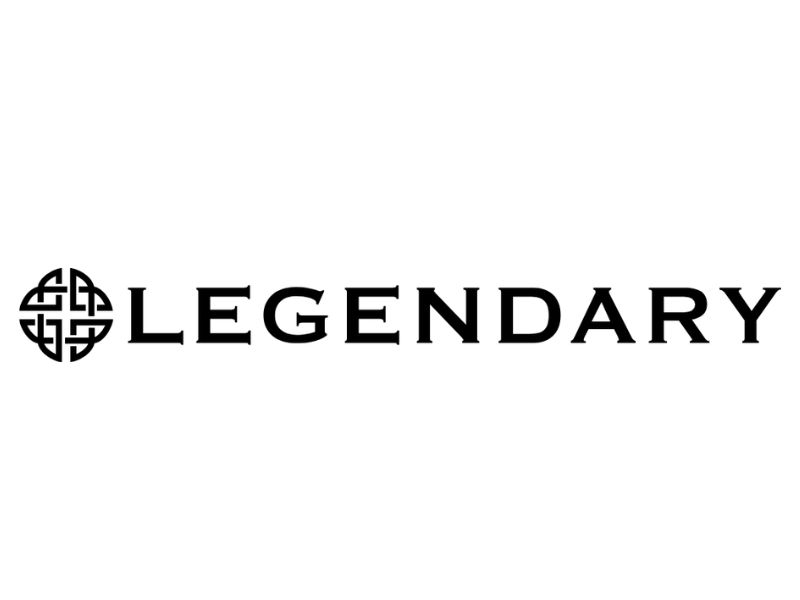 22. Legendary Entertainment Group
Origins: Burbank, CA
Now Part of: Dalian Wanda Group
Calling Home: China
Dalian Wanda Group, already a player in the movie industry with its purchase of AMC, took things to the next level in 2016 by acquiring Legendary Entertainment Group for a cool $3.5 billion.
While Dalian Wanda initially intended to fully integrate LEG into its existing brand portfolio, it decided to let LEG continue its operations independently. Over the past four years, films like "Kong: Skull Island," "Pacific Rim: Uprising," "Jurassic World: Fallen Kingdom," and "Skyscraper" have graced the silver screen under this new partnership.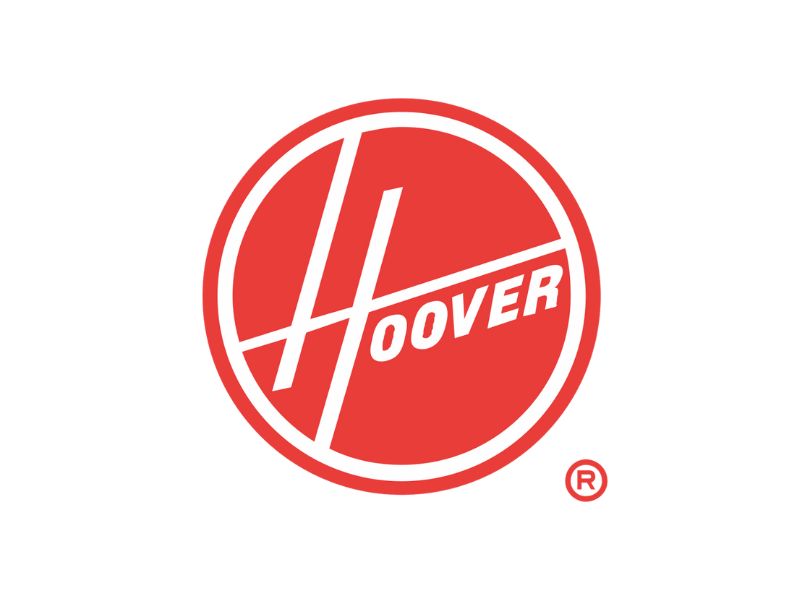 23. Hoover US
Origins: Ohio
Now in the Care of: Techtronic Industries
Calling Home: China
Since its founding in 1908, Hoover has been a trusted name in American appliances. William Henry Hoover's company became an iconic brand over the decades. However, in 2006, Hoover shifted gears and sold to Techtronic Industries for $107 million.
While Hoover maintains a North Carolina headquarters, its parent company orchestrates operations from its central office in Hong Kong. With over 30,000 employees and annual sales exceeding $7.7 billion, Hoover may not be American-owned anymore, but it's in capable hands.
24. Frigidaire
Origins: Fort Wayne, Indiana
Now Part of: Electrolux
Hailing from: Sweden
The Guardian Frigerator Company, later renamed Frigidaire, emerged in Fort Wayne, Indiana, in 1918. Its founders, Nathaniel B. Wales and Alfred Mellowes, initially lacked the necessary funds to kickstart the venture. Enter General Motors founder William C. Durant, who provided the crucial investment.
Without Durant's support, the duo might never have gotten their company off the ground. By 1979, the White Sewing Machine Company owned Frigidaire, which was subsequently acquired by Sweden's Electrolux in 1986. Frigidaire has remained a subsidiary of Electrolux ever since.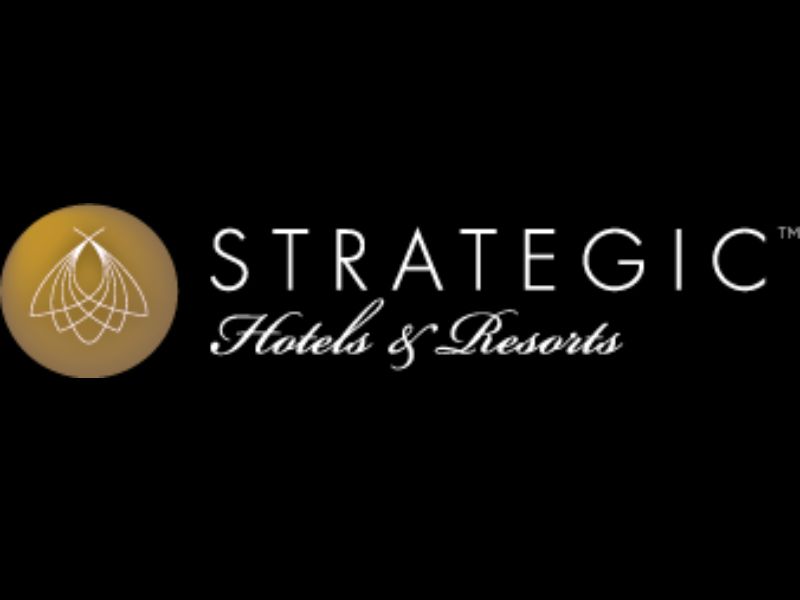 25. Strategic Hotels and Resorts
Origins: Chicago, IL
Now Owned By: Anbang Insurance Group
Calling Home: China
Strategic Hotels & Resorts Inc, a company with 17 luxury hotels in the United States and one in Germany, was founded in 1997 by real estate investor and philanthropist Laurence S. Geller.
In 2016, the Chinese company Anbang Insurance Group acquired the company for a reported $6.5 million. However, the initial deal hit a roadblock as one of their properties couldn't be sold due to its proximity to a naval base, resulting in a slightly reduced final purchase price of $6.4 million.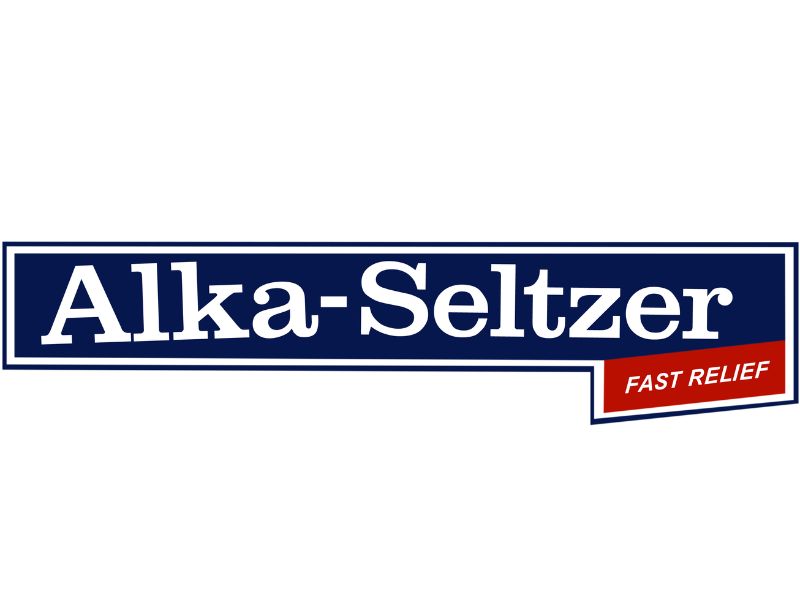 26. Alka-Seltzer
Origins: Elkhart, Indiana
Now Under: Bayer
Originated in: Germany
Alka-Seltzer boasts a remarkable legacy as one of the longest-standing branded medicines. This antacid and pain relief remedy made its debut under the Dr. Miles Medicine Company in 1931. While it remained an American icon for a significant period, it eventually changed hands to the German pharmaceutical giant Bayer in 1978.
Bayer, a prominent player in the pharmaceutical industry, joined forces with GlaxoSmithKline in 2004 for a collaborative campaign under the catchy tagline, "Strike Up A Conversation."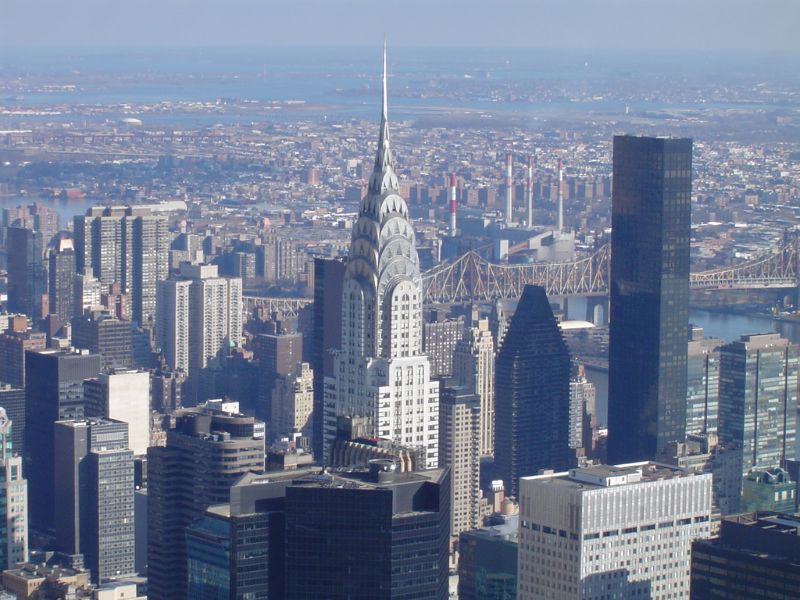 27. The Chrysler Building
Origins: New York City, NY
Now Owned By: SIGNA Group
Calling Home: Austria
The sale of the iconic Chrysler Building in 2019, as reported by The Wall Street Journal, caught many by surprise. Although it had long been a symbol of New York, it had not been in American hands for quite some time.
The Abu Dhabi Investment Council took majority ownership in 2008 with an $800 million investment, but they later sold it to Austrian company SIGNA and New York's RFR for just over $150 million a little over a decade later. The financial loss was substantial, making headlines worldwide.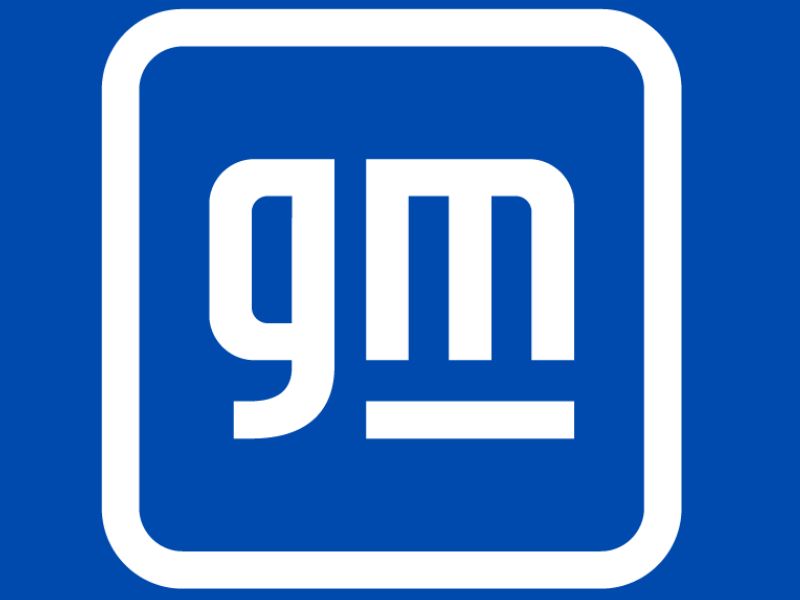 28. General Motors
Origins: Detroit, MI
Now Under: Shanghai Automotive Industry Corp
Calling Home: China
General Motors proudly stands as America's largest automobile manufacturer, a giant not just in the United States but globally. Its substantial size and profitability have made it an attractive prospect.
Although General Motors isn't wholly owned by a Chinese company, it relies on its partnership with the Shanghai Automotive Industry Corp (SAIC) to keep the wheels turning. They established a joint venture in 1998. SAIC sells vehicles under the General Motors name, even if customers aren't aware of it. While SAIC is headquartered in Shanghai, GM maintains its base in Detroit.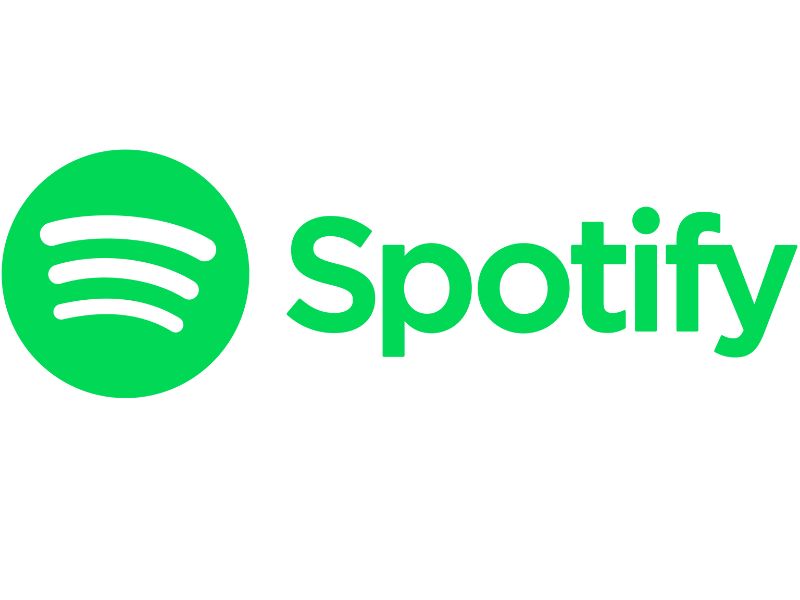 29. Spotify
Origins: New York, NY
Now Part of: Tencent Holdings Ltd
Hailing from: China
Spotify has become such an integral part of daily life that it's hard to recall a time when streaming music wasn't at our fingertips. Founded in 2006, this music streaming service originally hails from Sweden but has since ventured far and wide.
In 2017, Spotify and Tencent Holdings each acquired roughly a 10% stake in the other. This strategic partnership enabled Spotify to break into the Chinese market, while Tencent expanded its already extensive portfolio. It was a mutually beneficial move for Spotify, which lacked the strength to enter the Chinese market independently at that time.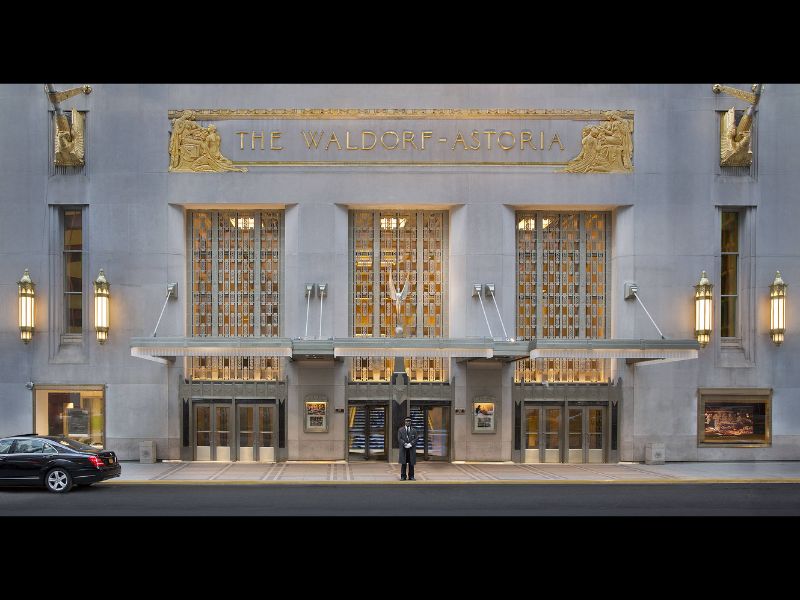 30. The Waldorf Astoria Hotel
Origins: New York, NY
Now Owned By: Anbang Insurance Group
Calling Home: China
A stay at the Waldorf Astoria in New York is the epitome of luxury and a brush with American history. While Hilton Worldwide manages the company, it was purchased by China's Anbang Insurance Group in 2014 for a staggering $1.95 billion.
This extravagant price tag made it the most expensive hotel ever sold. Anbang introduced significant changes to the Astoria, including converting some of its rooms into condominiums. This Chinese company has also explored acquisitions of several other American-owned businesses, including Starwood Resorts.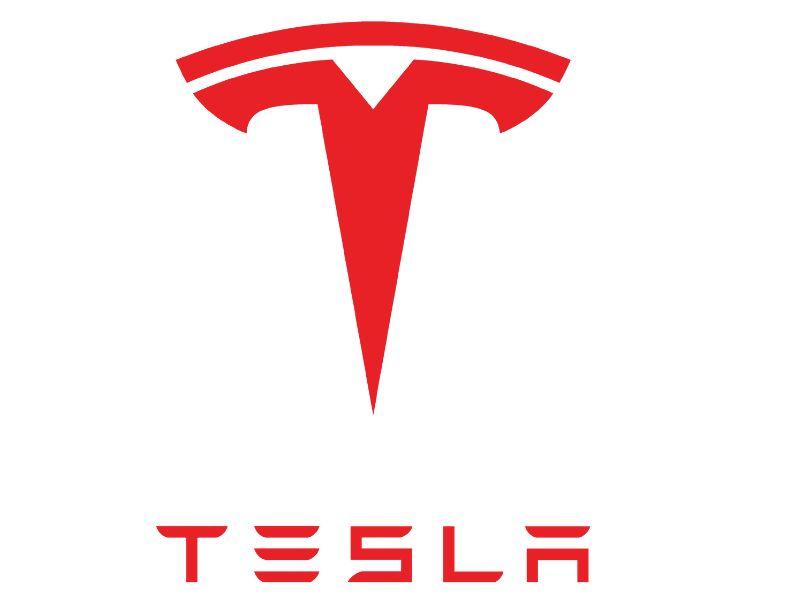 31. Tesla
Origins: Palo Alto, CA
Investment From: Tencent Holdings Ltd
Originated in: China
Elon Musk may be the face of Tesla and its largest shareholder with 21.7%, but he's not the sole investor in the electric car manufacturer. Tesla has various shareholders, including Tencent Holdings Ltd. Tencent isn't limited to music; it ventures into a wide array of industries.
Tencent is the world's largest video game company and one of the major players in the social media arena. With a net income of $95.8 billion in 2019, Tencent continues to flourish, making savvy moves in diverse sectors.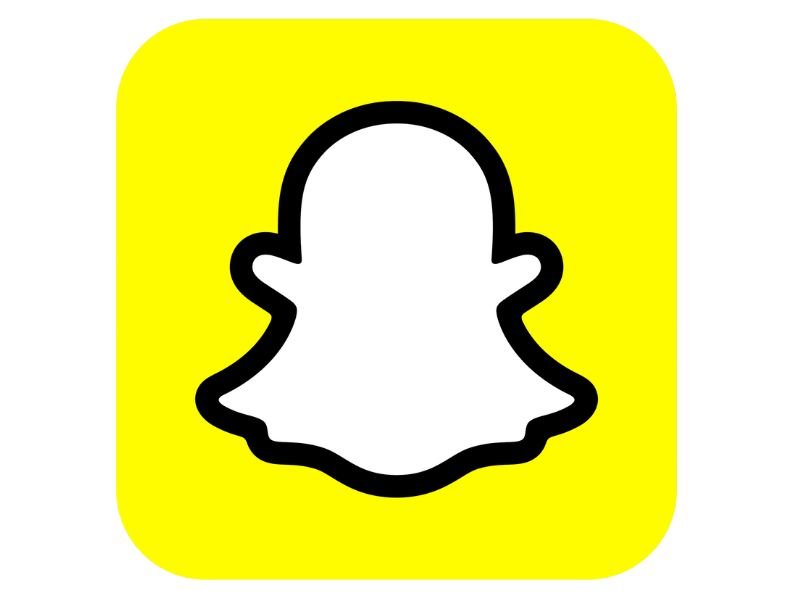 32. Snapchat
Origins: Los Angeles, CA
Investment From: Tencent Holdings Ltd
Originated in: China
Snapchat, known for its playful filters and photo-sharing features, was co-founded by Evan Spiegel and Bobby Murphy in 2011. Its popularity has soared, with a current valuation exceeding $20 billion.
In 2017, Tencent extended its reach into Snapchat, investing over $2 billion for a 10% stake in the company. This strategic alliance allowed Tencent to explore the potential of Snapchat's augmented reality technology and broaden its influence in the tech industry.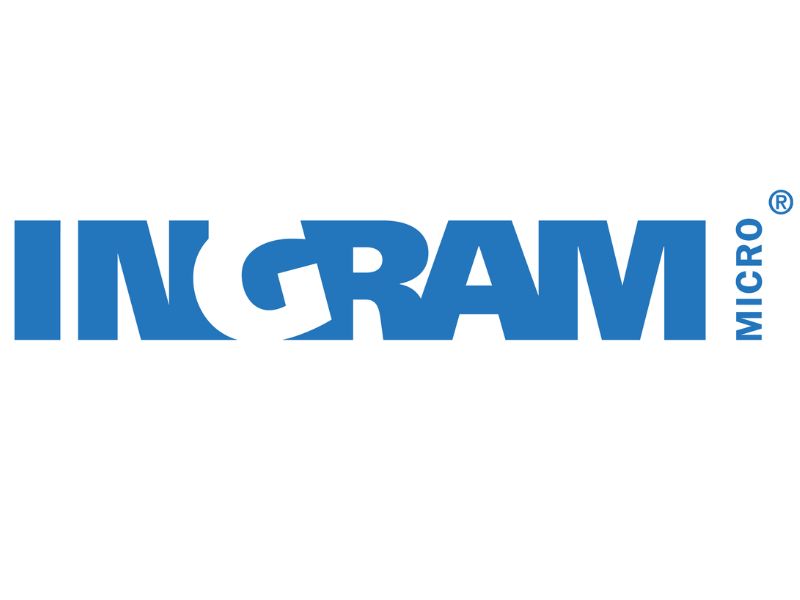 33. Ingram Micro
Origins: Irvine, CA
Purchased By: HNA Technology Co. Ltd
Originated in: China
Ingram Micro embarked on its journey as a small technology product distributor in 1979 before evolving into a multi-billion dollar enterprise. In the early 1990s, Ingram made a pivotal move by acquiring Belgium's Softinvest, enabling the distribution of Hewlett Packard products and expanding its market presence.
In 2016, Chinese company Tianjin Tianhai Investment, a subsidiary of the HNA Group, acquired Ingram for a substantial $6 billion. This strategic acquisition boosted Ingram's global expansion and further solidified its position in foreign markets.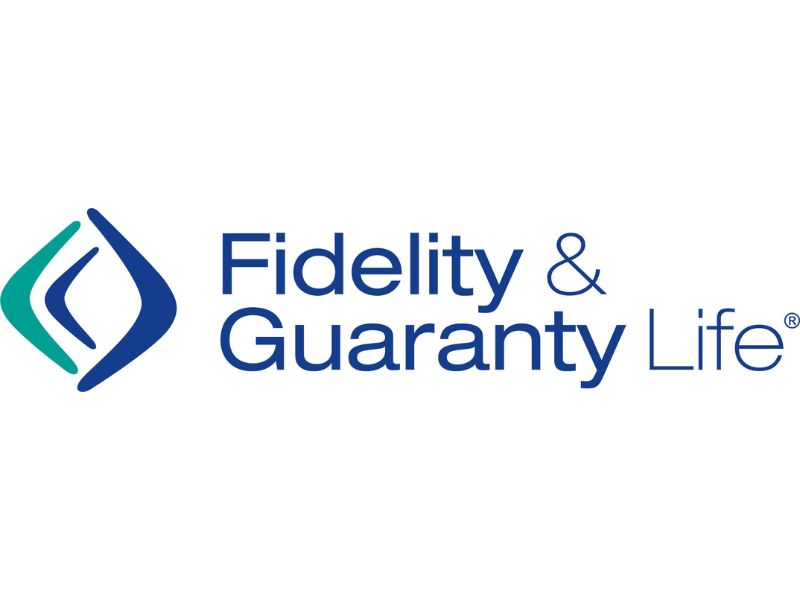 34. Fidelity & Guaranty Life
Origins: Des Moines, IA
Failed Acquisition by: Anbang Insurance Group
Originated in: China
Fidelity and Guaranty Life Insurance Company offers millions of individuals peace of mind in the face of uncertainties. The company was wholly owned by Harbinger Group until it went public in 2013.
Anbang Insurance Group showed interest in acquiring Fidelity & Guaranty Life for $1.57 billion, and the deal was set to go through until it was abruptly terminated. Instead, F&G was eventually acquired by CF Corp in 2017 for an estimated $1.84 billion.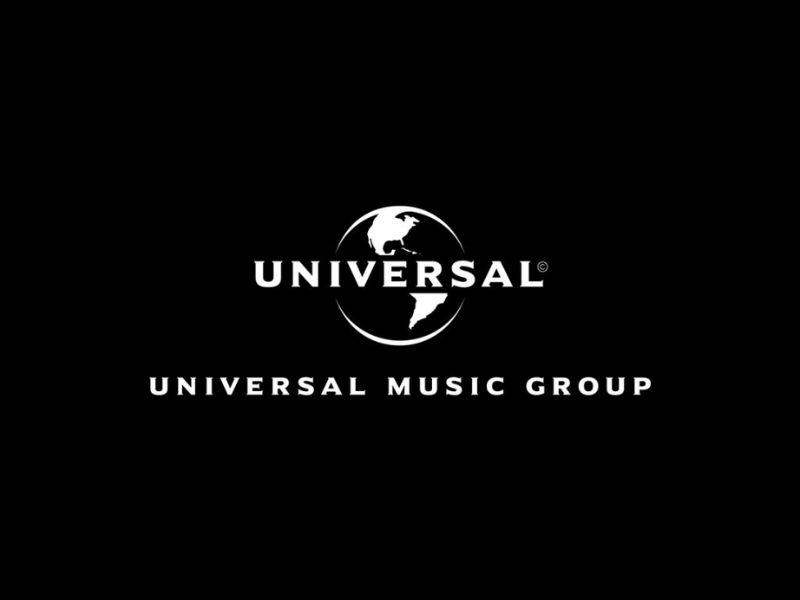 35. Universal Music Group
Origins: Santa Monica, CA
Ownership: Vivendi/Tencent
Originated in: France/China
Universal Music Group (UMG), one of the "Big Three" record companies globally, has been a haven for artists for nearly a century. While it has nurtured numerous American talents, it hasn't been under American ownership for quite some time.
French company Vivendi held the majority stake in UMG for over a decade but reached an agreement with Chinese powerhouse Tencent in early 2020. For a hefty $33.4 billion, Tencent, based in Shenzhen, secured a 10% share in UMG.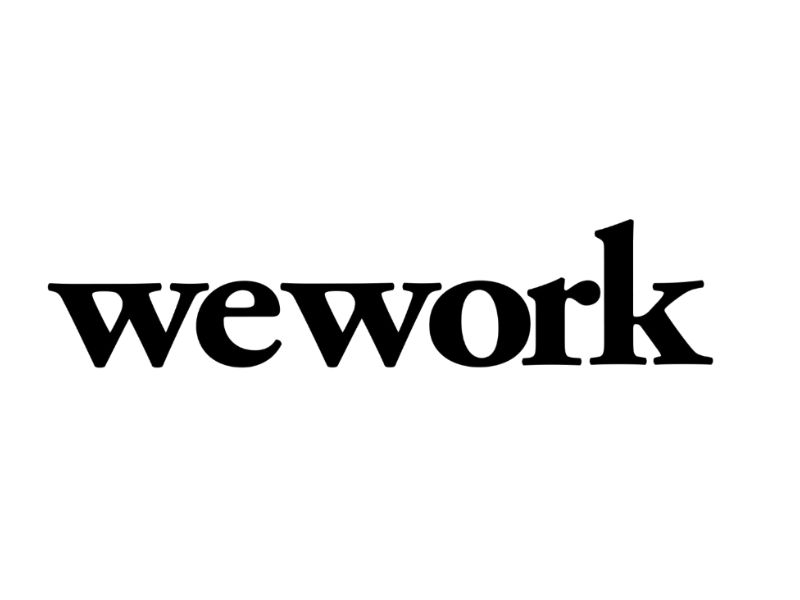 36. WeWork
Origins: New York, NY
Purchased By: Legend Holdings Corp
Originated in: China
In recent years, shared workspaces have gained tremendous popularity, particularly among freelancers and startups. WeWork, conceived a decade ago, capitalized on this trend and now manages over 4 million square meters of co-working space.
In 2016, WeWork found itself in need of capital, prompting Beijing-based company Legend Holdings Corp to invest over $430 million as a strategic partner. John Zhao, CEO of Legend's Hony Capital, described the investment as both "strategic and obvious."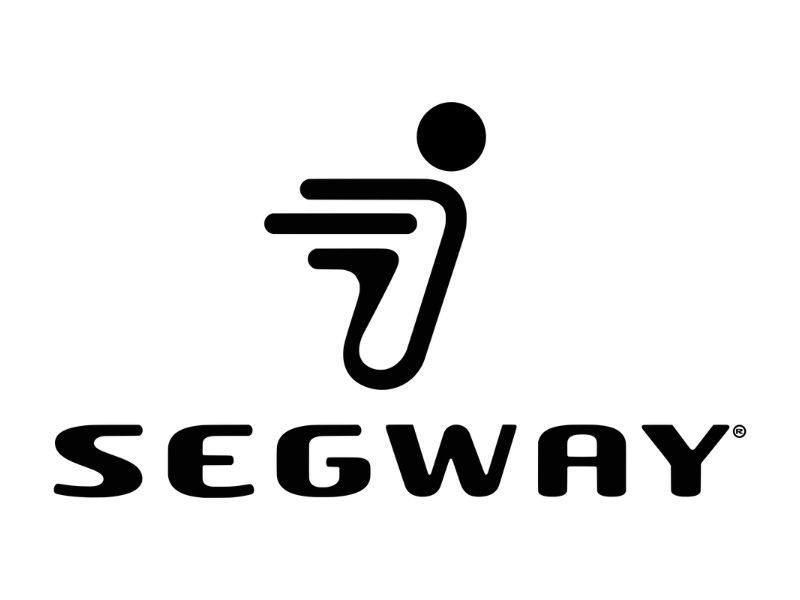 37. Segway Inc
Origins: Bedford, NH
Purchased By: Ninebot Inc
Originated in: China
Two-wheeled personal mobility devices were once the stuff of science fiction, reminiscent of "Back to the Future." Segways, however, became a reality in recent years, revolutionizing personal transportation.
In 2015, Beijing-based Ninebot acquired Segway for $80 million, enhancing the prospects for these innovative mobility solutions.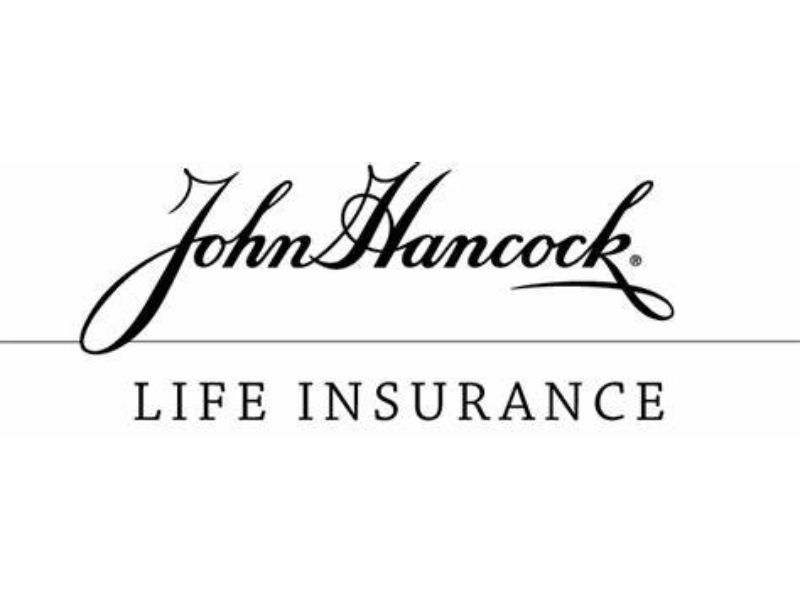 38. John Hancock Life Insurance
Origins: Boston, Mass
Acquired by: Manulife Financial
Originated in: Canada
John Hancock Financial Opportunities Fund offers a wide range of products, with life insurance being a significant aspect of its offerings. Founded in Boston in 1862, John Hancock became a prominent name in the insurance industry. In 2004, it was acquired by Manulife Financial.
Manulife, based in Canada, had the opportunity to rebrand John Hancock under its name but chose to retain the well-established brand. With its headquarters in Toronto, Manulife employs over 34,000 staff members and collaborates with 63,000 agents.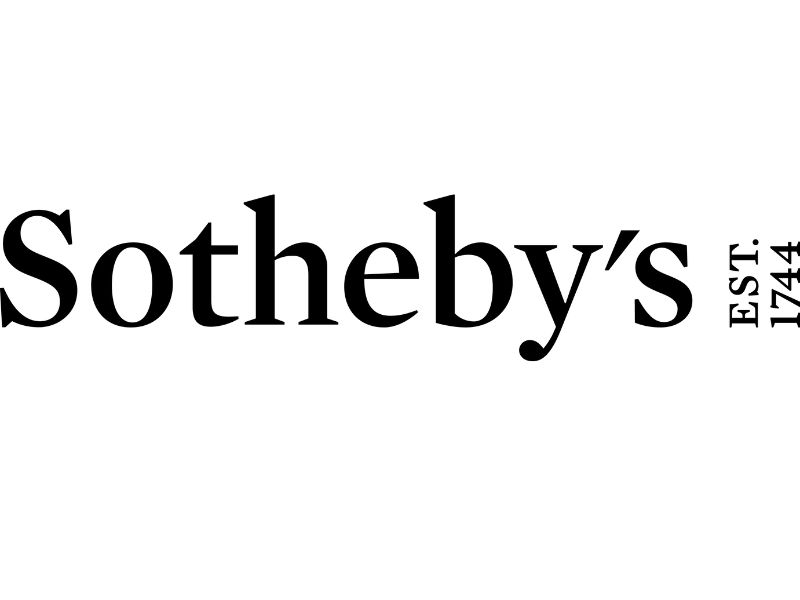 39. Sotheby's
Origins: New York, NY
Ownership: Taikang Life Insurance Co Ltd
Originated in: China
Sotheby's, renowned for brokering fine and decorative art, found itself in an intriguing partnership with a Chinese life insurance company. Established in London in 1744 and later establishing a presence in New York City and globally, Sotheby's made significant strides.
In 2016, Taikang Life Insurance Co Ltd became the majority shareholder of Sotheby's. However, Taikang's ownership was short-lived, as French-Israeli businessman Patrick Drahi purchased the company in 2019. The disposition of Taikang's 13.5% stake remains uncertain.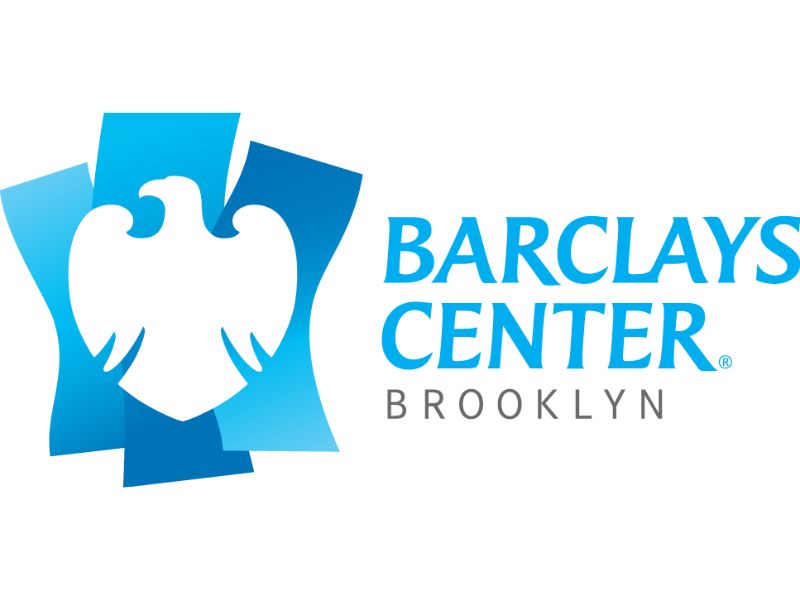 40. The Barclays Center
Origins: Brooklyn, NY
Purchased by: Joseph Tsai
Originated in: Taiwan/Canada
The Barclays Center is a cultural and sports hub in Brooklyn, captivating sports enthusiasts and music aficionados alike. Taiwanese-Canadian entrepreneur Joseph Tsai concluded his acquisition of the center in 2019. Tsai, the chairman of the Alibaba Group, also acquired the NBA team Brooklyn Nets.
Joseph Tsai expressed his commitment to the Brooklyn community upon the purchase, affirming the continued delivery of top-tier entertainment and basketball to the area.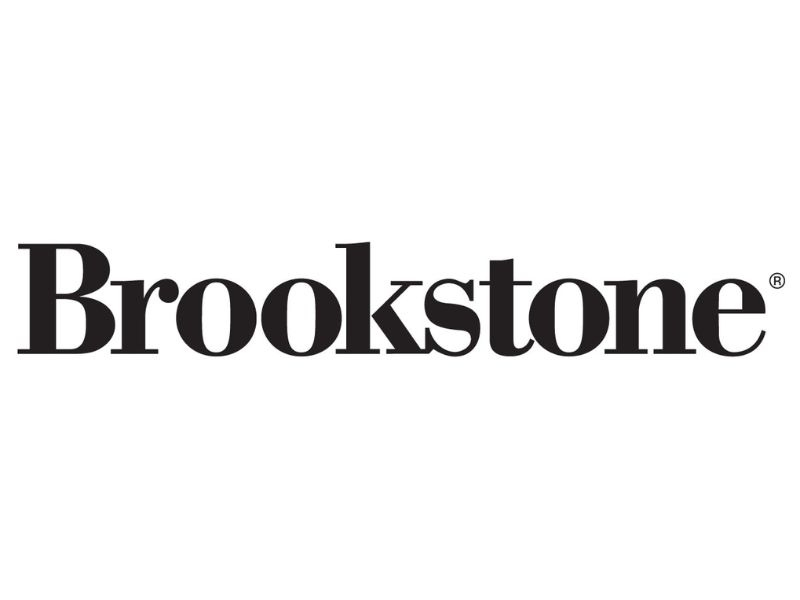 41. Brookstone Inc.
Origins: Peterborough, NH
Acquired by: Sanpower Group Corp; General Electric Capital Corp; Sailing Capital Management Co Ltd
Originated in: China
Brookstone Inc. embarked on its journey as a mail-order business in the mid-60s, specializing in unique and hard-to-find tools. Over time, it expanded its product offerings to include remote control toys, alarm clocks, and more. As of 2018, Brookstone operated 34 locations across America.
The company faced financial challenges in 2014, leading to a Chapter 11 bankruptcy filing. Chinese companies, including Sailing Capital and Sanpower, stepped in to acquire Brookstone for $173 million, providing vital financial support. Brookstone emerged from bankruptcy in July 2014.
42. Fab.com Inc.
Origins: New York, NY
Purchased by: Tencent Holdings Ltd and Partners
Originated in: China
Navigating the competitive online design industry is no easy task. New York City-based Fab.com secured a substantial investment from Tencent Holdings in 2013, amounting to approximately $1 billion. This strategic move aimed to facilitate the expansion of Fab.com's platforms into Asian markets.
CEO Jason Goldberg emphasized the value of entering markets through strategic partnerships. However, in 2015, the company was acquired by PCH International and transformed into a wellness brand specializing in yoga gear.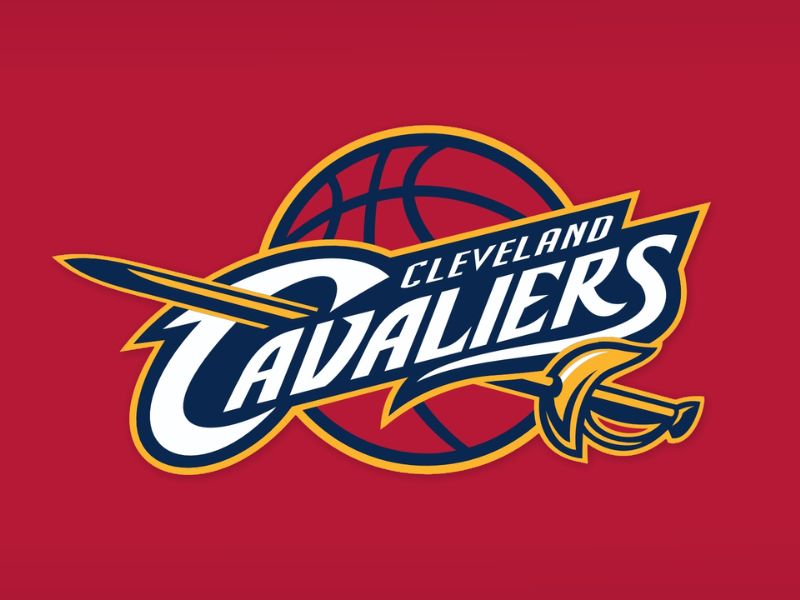 43. The Cleveland Cavaliers
Origins: Cleveland, OH
Purchased by: Investor Group led by Jianhua Huang
Originated in: China
The Cleveland Cavaliers, a prominent basketball team since its inception in 1970, enjoyed support from various sponsors throughout its history. In 2019, the Cavaliers attracted overseas investors, including Chinese businessman Jianhua Huang.
Huang, who previously made deals with the New York Yankees and other American sports teams, purchased a 15% stake in the Cavaliers. Such international investments in sports clubs have become commonplace, particularly when athletes like LeBron James have a strong following in countries like China.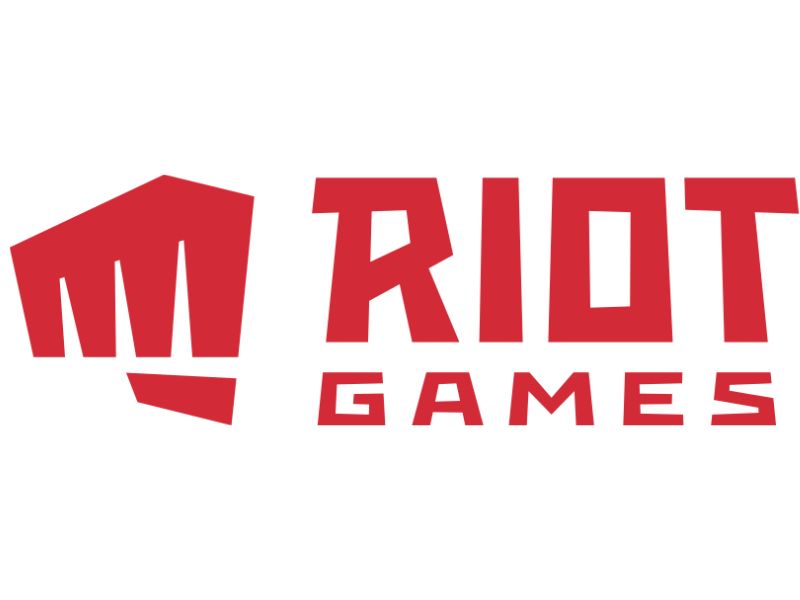 44. Riot Games Inc
Origins: Los Angeles, CA
Purchased by: Tencent Holdings Ltd
Originated in: China
Riot Games is most famous for its creation, League of Legends, an immensely popular multiplayer online battle game that captivated players worldwide since its 2009 debut. League of Legends became Riot Games' flagship product, gaining an extensive following.
While Tencent and Riot Games had previously collaborated, Tencent increased its involvement in 2015, acquiring the remaining stakes to become Riot's parent company and gain full creative control. Riot Games is now valued at an impressive $6 billion.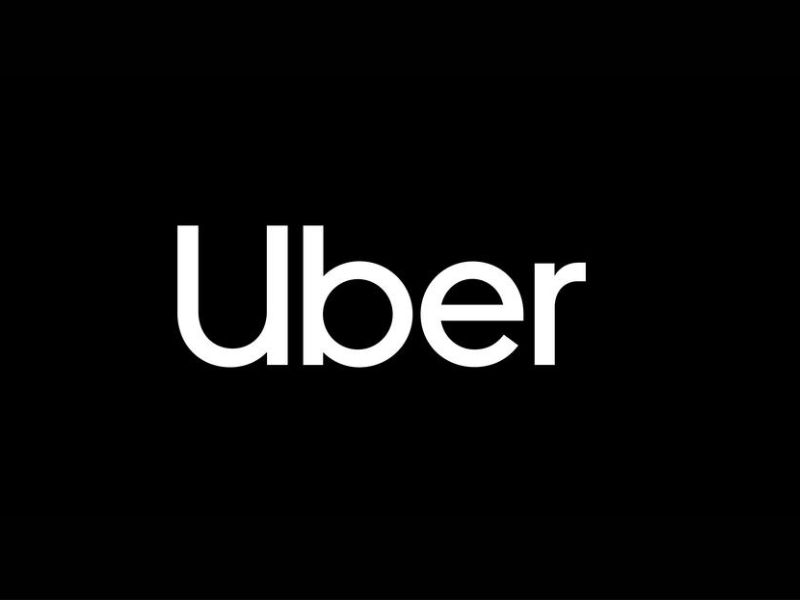 45. Uber Technologies Inc
Origins: San Francisco, CA
Purchased by: Baidu Inc
Originated in: China
Uber revolutionized transportation by allowing users to book rides effortlessly through a mobile app. Launched in 2009 by Garrett Camp and Travis Kalanick, Uber swiftly transformed into a multi-billion-dollar enterprise and a household name.
In 2014, Chinese tech giant Baidu Inc. invested over $600 million in Uber to support its expansion into China. This partnership was mutually advantageous, as Baidu aimed to leverage Uber to grow its mobile payment services, resulting in a synergistic collaboration.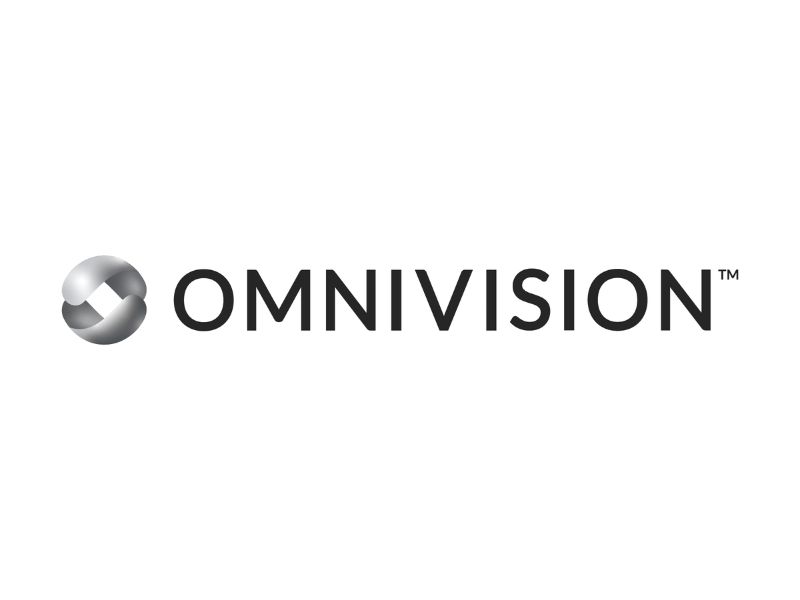 46. OmniVision Technologies Inc
Origins: Santa Clara, CA
Purchased by: Will Semiconductor Co. Ltd.
Originated in: China
The acquisition of OmniVision Technologies Inc. by Shanghai-based Will Semiconductor Co. Ltd. in 2018 took place quietly, with the public only learning about it a year later in 2019. Available documents from April of that year revealed a substantial exchange of over $2.1 billion.
The specifics of the sale remain relatively undisclosed, and the initial involvement of Chinese investors dates back to 2015 when several Chinese companies jointly paid $1.9 billion for the California-based business. Will Semiconductor Co. Ltd., a relatively low-profile company, remains an enigmatic player in this takeover.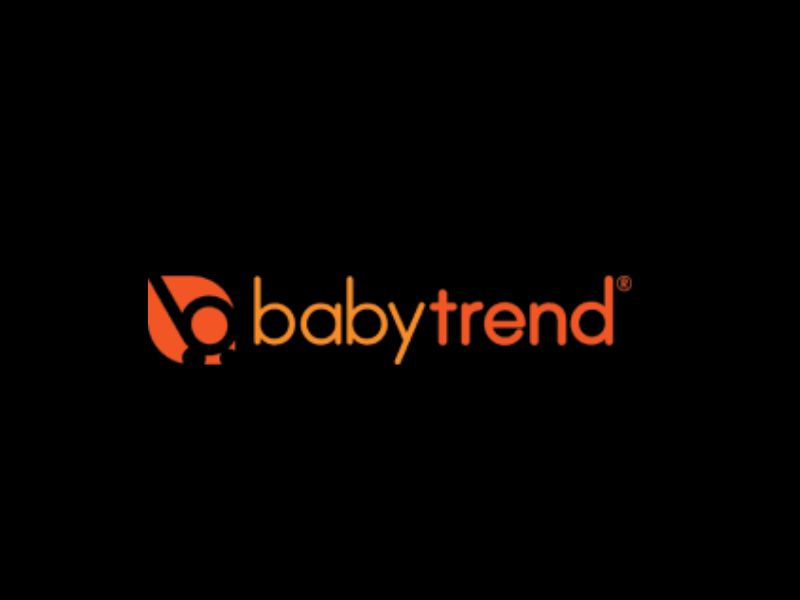 47. Baby Trend Inc
Origins: Fontana, CA
Purchased by: Alpha Group
Originated in: China
Baby Trend Inc specializes in a comprehensive range of baby products, including highchairs, car seats, travel systems, and diaper pails. In 2016, Canton's Alpha Group acquired Baby Trend, signifying their commitment to delivering safe, educational, and entertaining solutions to infants and caregivers worldwide.
Alpha's Vice President, Wang Jing, expressed excitement about offering innovative technology and intellectual properties in the baby and infant market on a global scale.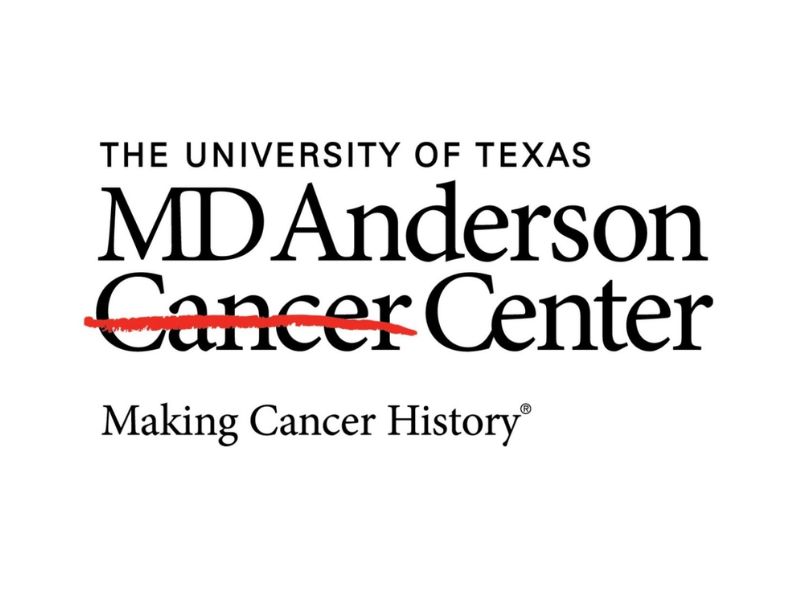 48. University of Texas MD Anderson Cancer Center
Origins: Houston, TX
Purchased by: Concord Medical Services
Originated in: China
In 2012, the University of Texas MD Anderson Cancer Center Proton Therapy Center made headlines when Beijing-based Concord Medical Services acquired a 20% stake in the center. This strategic move didn't alter the University's ownership stake but enhanced Concord's profile.
Dr. Jianyu Yang, Concord Medical's Chairman and CEO, emphasized the significance of proton treatment in radiation therapy and outlined plans to establish and operate two proton centers in China. This transaction aimed to glean valuable experience from the world leader in proton therapy cancer care.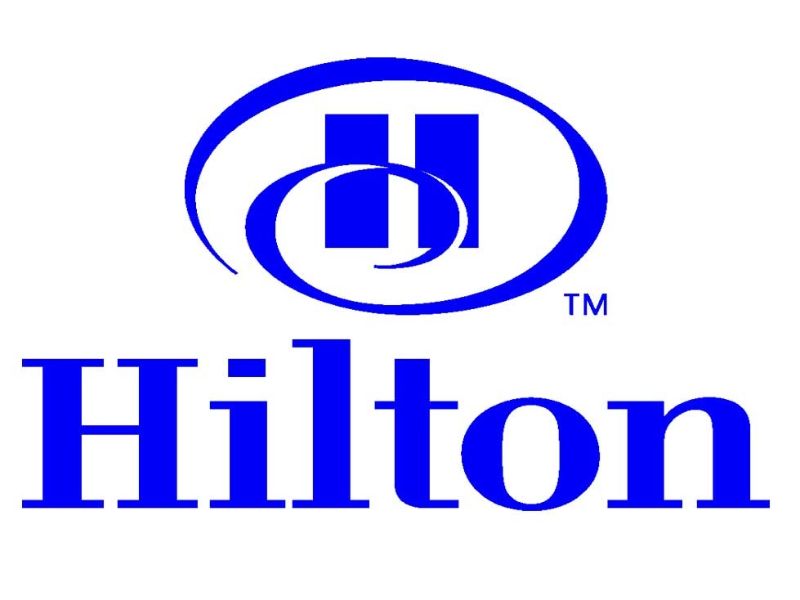 49. Hilton Hotels
Origins: McLean, VA
Purchased by: HNA Group Co Ltd
Originated in: China
Since its founding by Conrad "Nicky" Hilton in 1919, Hilton Hotels & Resorts has grown to become a global presence with 586 hotels in 85 countries as of 2018. In 2016, China's HNA Group, a major player in aviation and shipping, acquired a 25% stake in Hilton for $6.5 billion, becoming the largest shareholder.
This acquisition marked HNA's second foray into the hotel industry that year, as it also purchased Carlson Hotels Inc. The deal took place when Hilton was valued at around $26 billion.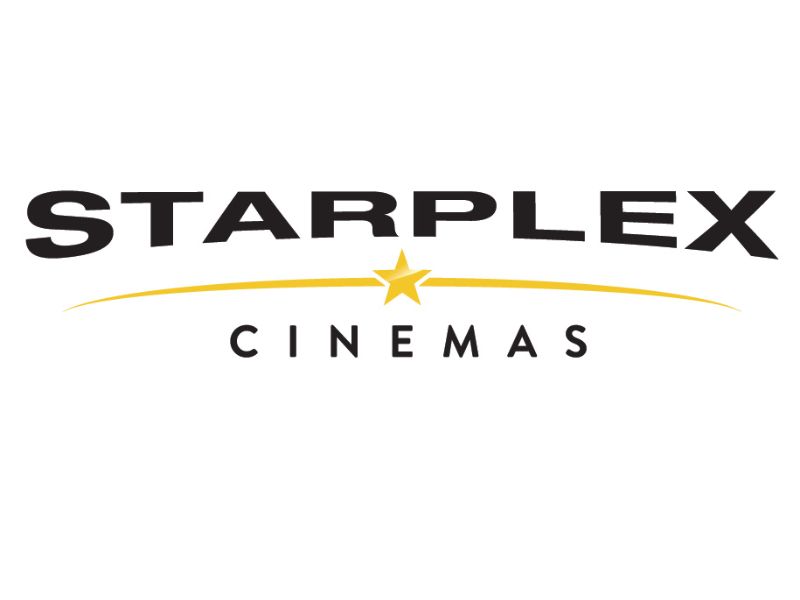 50. Starplex Cinemas
Origins: Dallas, TX
Purchased by: Dalian Wanda Group Corp Ltd
Originated in: China
Starplex Cinemas, with just 34 locations across the United States, didn't hold the same industry sway as AMC. In 2015, AMC Theaters acquired Starplex for $175 million, with many locations being rebranded as AMC Classics.
As previously discussed, AMC is primarily controlled by Dalian Wanda Group Corp Ltd. Starplex Cinemas ultimately became a part of the larger AMC and Dalian Wanda conglomerate.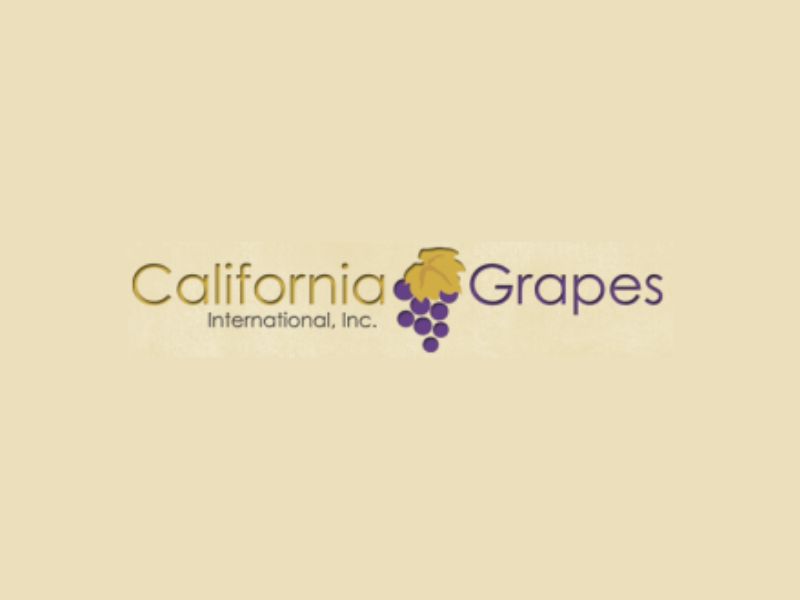 51. California Grapes International Inc
Origins: San Jose, CA
Purchased by: China Food Services Corp
Originated in: China
California Grapes International Inc, once a homegrown business, underwent a transformation when it was acquired by China Food Services Corp. Initially focused on wine distribution, California Grapes gradually faded into obscurity following the acquisition, which occurred several years ago for an undisclosed sum.
China Food Services Corp describes itself as engaged in marketing, distribution, and selling food and beverages throughout Asia and the Middle East. It owns and operates Golden Dragon Food & Beverage Import & Export Company of Hong Kong, Ltd., and was founded in 1992.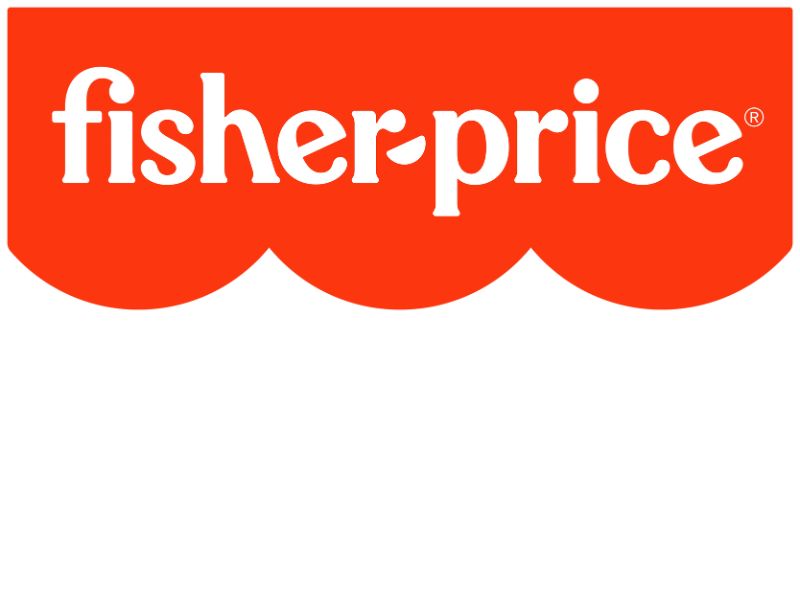 52. Fisher Price
Origins: East Aurora, NY
Purchased by: Mattel
Originated in: China, Vietnam, Brazil
Fisher-Price, established in 1930, is a renowned American toy brand, with a presence in 120 countries. While it maintains headquarters in the United States, Fisher-Price's products are produced in factories worldwide.
This expansion was driven by increased demand for its toys.
In 1992, Fisher-Price made its first foray into the Chinese market by opening a plant in Shanghai, allowing it to meet the demand for a billion razors annually.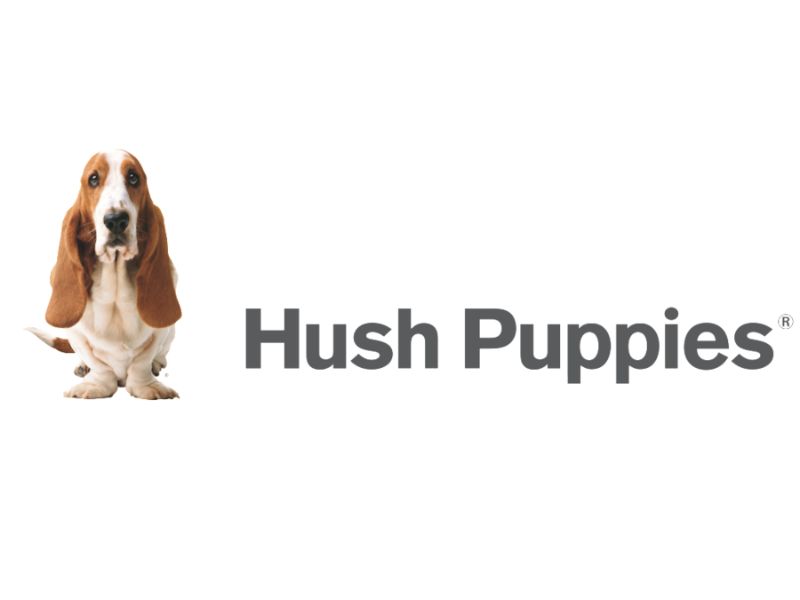 53. Hush Puppies
Origins: Rockford, Michigan
Purchased by: Wolverine World Wide
Originated in: China, Vietnam, Brazil
Hush Puppies, a shoe brand introduced in 1958, operates under Wolverine World Wide, marketing and licensing its shoes across 120 countries, including the United States. While the company has a factory in Michigan, it often finds it more cost-effective to manufacture its shoes in other countries.
Notably, the company employs inventive use of Scotchgard, a leather protector applied during tanning to enhance resistance to scuffs, stains, and water.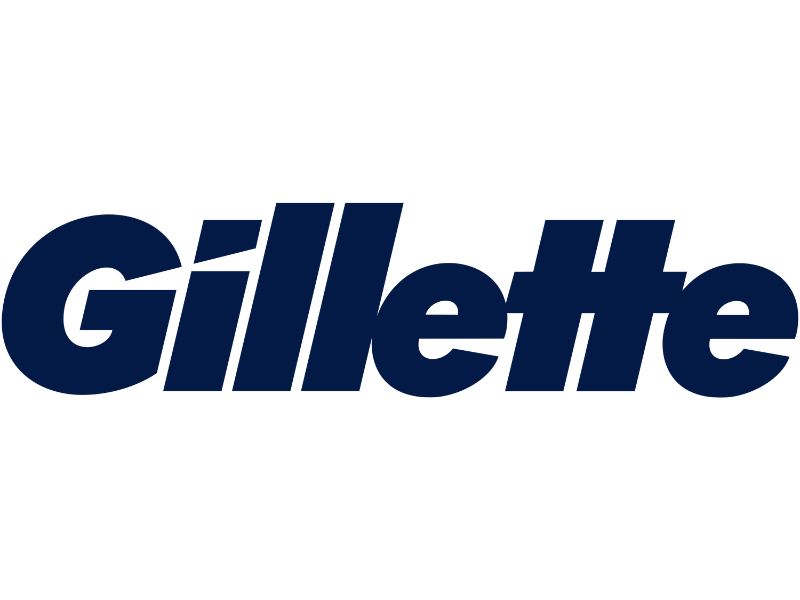 54. Gillette
Origins: Boston, Massachusetts
Purchased by: Procter & Gamble
Originated in: Poland, Brazil, Mexico, China
Gillette, one of America's most popular shaving brands, maintains part of its blade supply in the United States. However, its handles, cartridges, and razors are manufactured in various countries, including China, Mexico, Poland, and Brazil. Despite this, Gillette continues to operate a factory in Boston, which has been a part of its heritage since the early twentieth century.
In 2007, Gillette (via parent company Procter & Gamble) encountered controversy when it recalled one million of its toys, made in China, due to excessive lead content, highlighting the importance of product safety for children.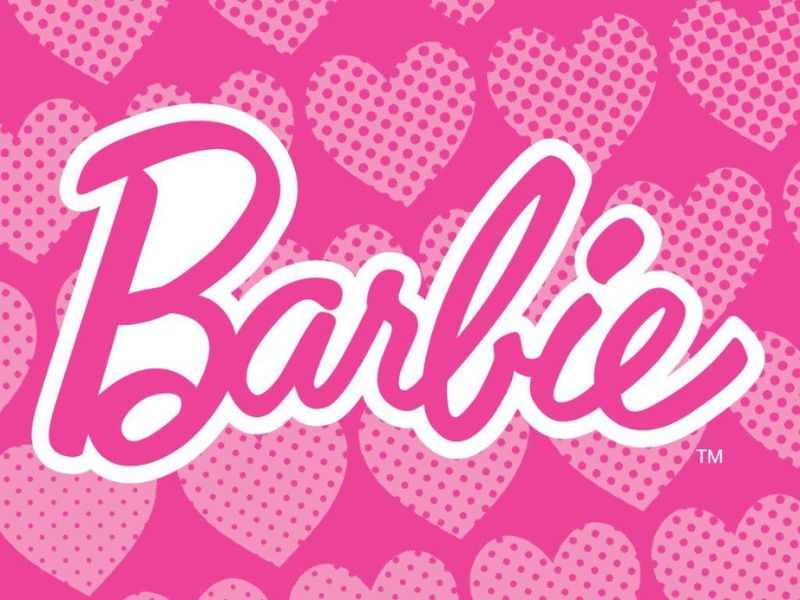 55. Barbie
Original Headquarters: Hawthorne, CA
Purchased By: Mattel
Country: China
Barbie, an iconic doll brand, was introduced in 1959 by Ruth Handler, capturing the imagination of generations. Even after sixty-one years, Barbie remains immensely popular, with Mattel, Inc. reporting robust sales of 58 million Barbies sold annually, equating to over 100 dolls per minute. Mattel's net revenue stands at approximately $1.5 billion per year.
Interestingly, Barbies have never been manufactured in the United States. In 1959, Mattel established its first Barbie plant in Japan, during a post-WWII recovery phase. Currently, Mattel operates four factories: two in China, and one each in Malaysia and Indonesia.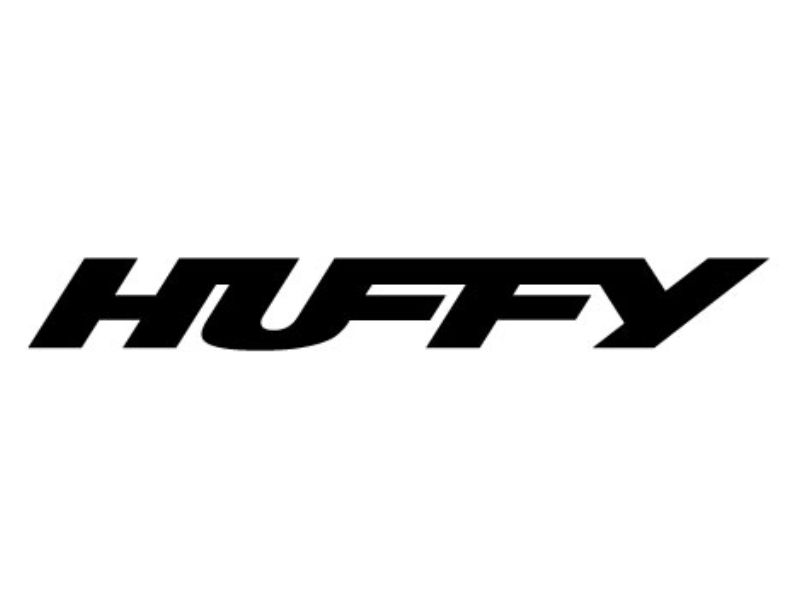 56. Huffy
Original Headquarters: Dayton, OH
Purchased By: Russell Corporation
Country: China, Mexico, Taiwan
Huffy, a bicycle supplier founded over a century ago in Dayton, Ohio, boasts several subsidiaries, including Royce Union, American Sports Design Co., Gen-X Sports, and Huffy Bicycle Co. Established by George Huffman, the brand derived its name from his old nickname.
In the late 1990s, Huffy made the strategic decision to close its two U.S. bicycle plants, opting for more cost-effective overseas manufacturing. The company now outsources production to six plants in China, alongside one in Mexico and one in Taiwan, having previously operated plants in Celina, Ohio.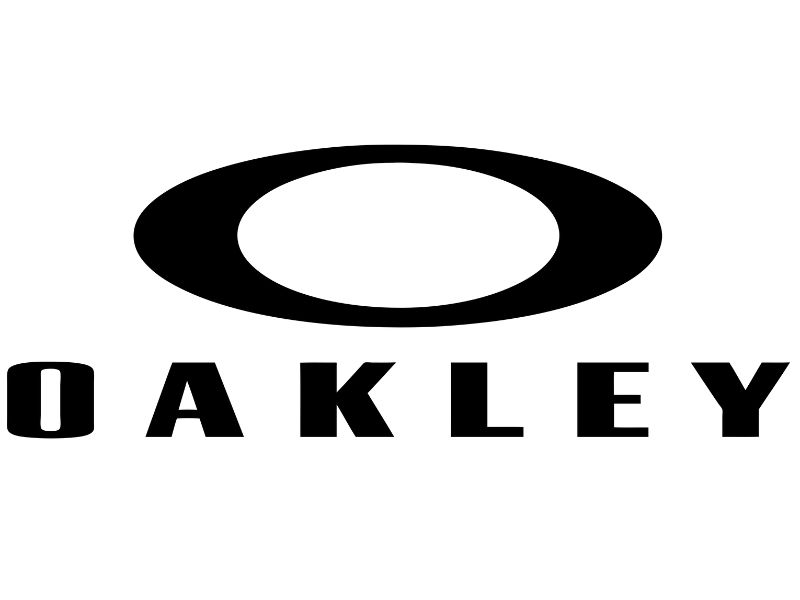 57. Oakley Sunglasses
Original Headquarters: Lake Forest, CA
Purchased By: Italy
Country: China
Oakley, a renowned sunglasses brand, was founded by entrepreneur James Jannard with a modest $300 investment, eventually becoming an iconic fashion eyewear brand. Although Oakley is a subsidiary of Milan-based Luxottica, the company itself is based in Lake Forest, California.
Founded in 1975, Oakley went public twenty years later, raising $230 million through its IPO. Oakley expanded its product line to include chin guards and ski goggles. Following the acquisition by Luxottica, James Jannard founded Red Digital Cinema in 2007.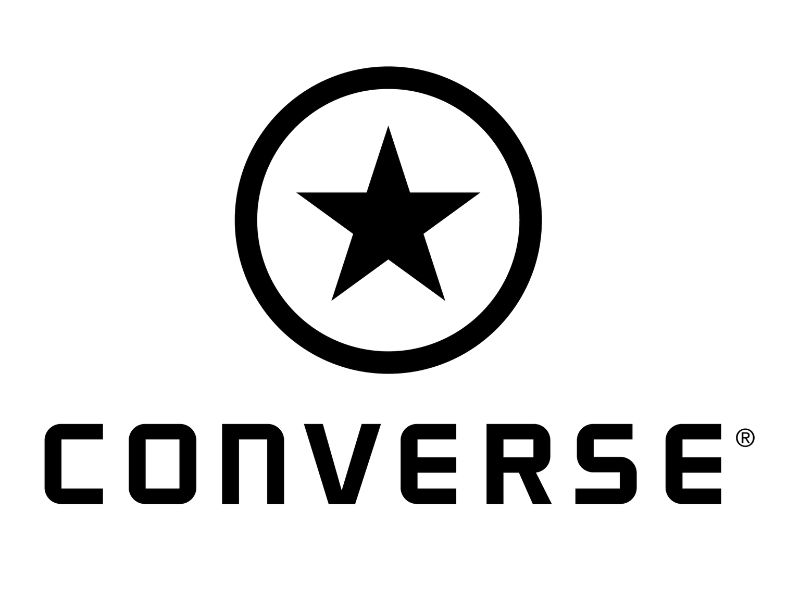 58. Converse
Headquarters in: Boston, MA
Purchased By: Nike
Country: China
Converse, a shoe company known for its iconic canvas high-top sneakers, was founded in 1908. During WWII, Converse transitioned from manufacturing stylish shoes to producing military footwear. Upon returning to civilian markets, Converse retained elements of military design in its new collections.
Since 2003, Converse has been under the ownership of Nike. Nike, with numerous factories in China and other countries worldwide, aligned with Converse's strategic objectives. Before outsourcing, Converse had factories in Celina, Ohio.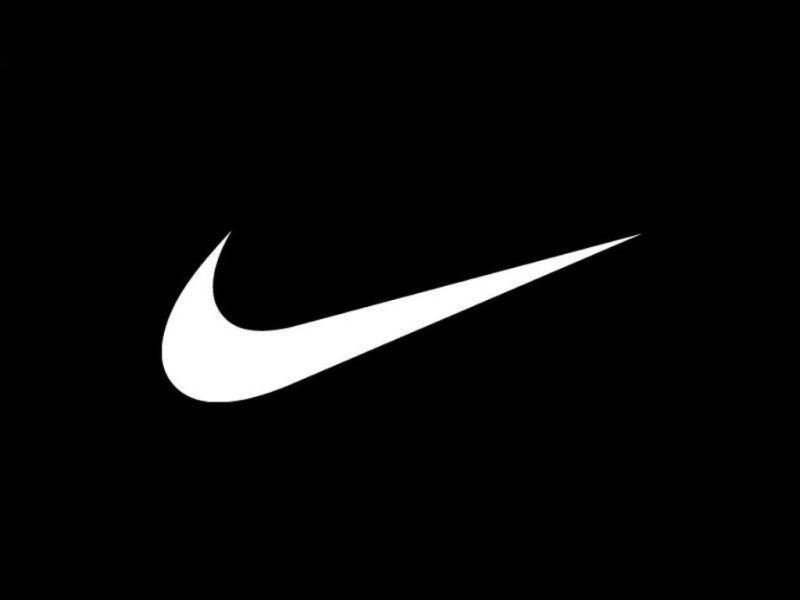 59. Nike
Original Headquarters: Beaverton, OR
Purchased By: N/A
Country: Vietnam, China, Indonesia, Japan, Brazil, Sri Lanka
Nike, a global athleticwear giant, relies on a vast network of factories around the world. China stands as the second-largest producer of Nikes, with one in five pairs being made there. Nike has contractual arrangements with 180 manufacturers in China, employing over 210,000 people. The largest producer is Vietnam, with additional manufacturing plants in Indonesia, Sri Lanka, Japan, and Brazil.
Notably, Nike, along with Adidas, has been scaling down its manufacturing presence in China. In 2012, 32% of Nike's shoes were made in China, compared to 19% in recent years. Nike has not officially disclosed the reason for this reduction.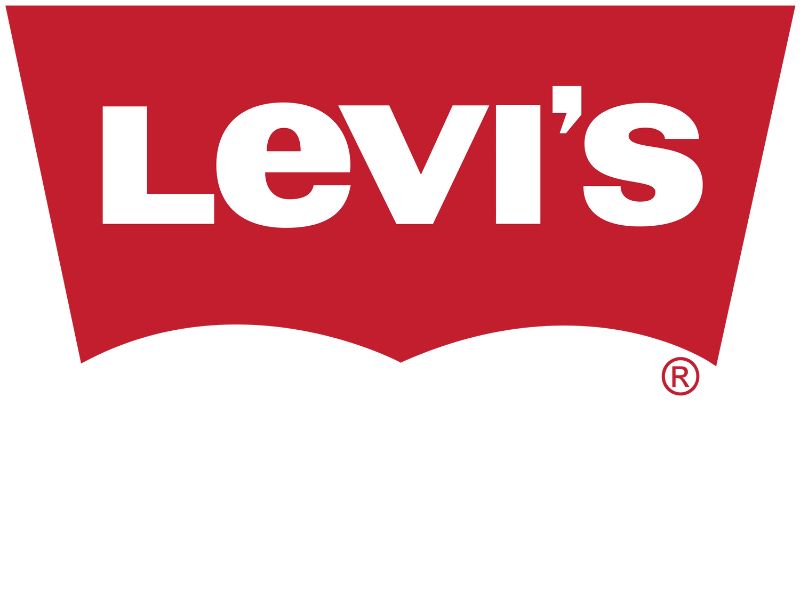 60. Levi's
Original Headquarters: San Francisco, CA
Purchased By: N/A
Country: Italy, Japan, China, USA
Levi's Jeans, a prominent denim retailer in America, has achieved widespread acclaim, selling millions of jeans and jackets. According to the company, Levi's boasts $5.76 billion in net sales annually. While the company became especially popular during the 1960s, expanding its consumer base beyond cowboys, farmers, and factory workers, Levi's primarily outsources its production overseas.
Levi's manufactures over 99% of its jeans in countries including Japan, Italy, and China, among others. The company does maintain a small line of its iconic 501 Jeans, produced in a factory in North Carolina.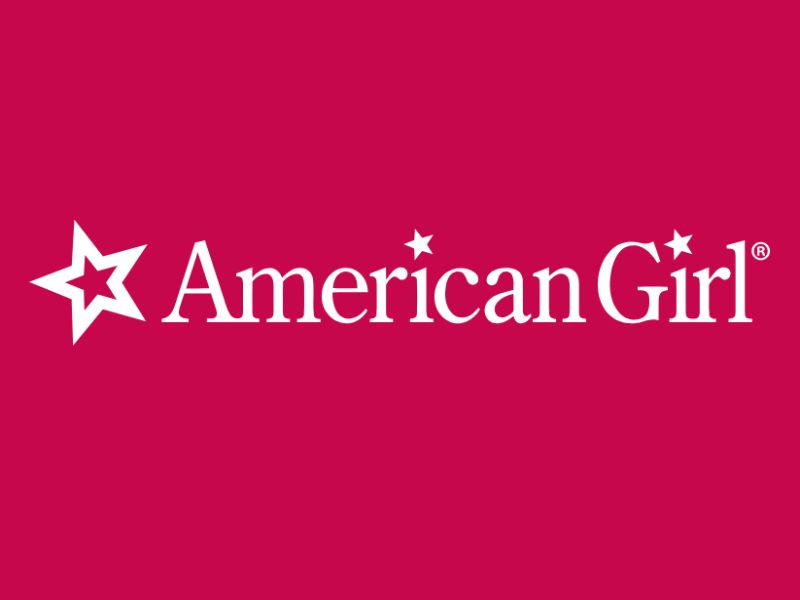 61. American Girl
Original Headquarters: El Segundo, CA
Purchased By: Mattel
Country: China
American Girl dolls have captured the hearts of young enthusiasts across America and are considered valuable collectibles, especially antique variations. Pleasant Company, founded by Pleasant Rowland in 1986, initially offered American Girl dolls exclusively through mail order.
After Mattel acquired the brand in 1998, American Girl dolls became more widely accessible. With growing demand, production escalated, and today, the dolls are made in Germany, while their books are produced in Wisconsin. Accessories such as purses and hats are manufactured in China and then assembled in Wisconsin.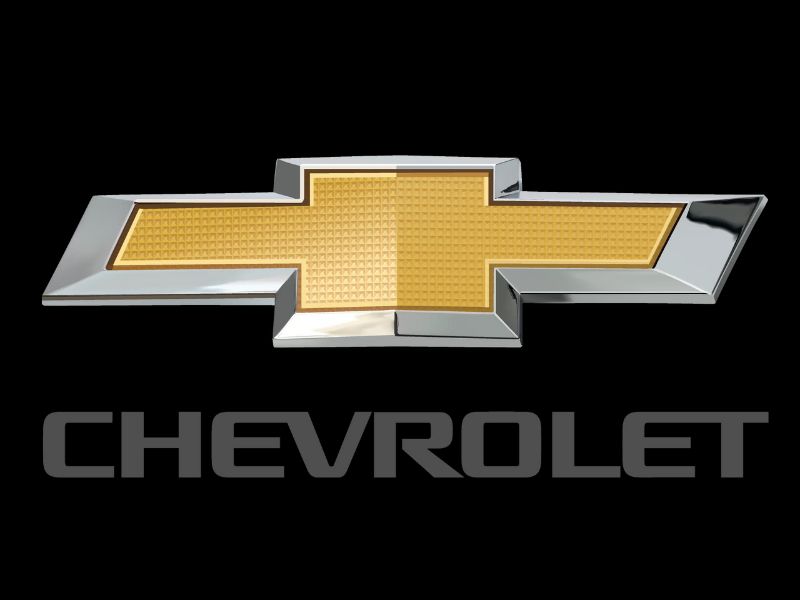 62. Chevrolet
Originals Headquarters: Detroit, MI
Purchased By: General Motors
Country: N/A
Chevrolet, one of the "Big Three" automakers, often highlights its American-made identity. However, while Chevrolet assembles its cars in Detroit, its parts are frequently sourced from China. Slightly over half of Chevrolet's parts are produced overseas.
For example, the Chevrolet Silverado comprises 46% American-made parts, while the Chevrolet Colorado contains 51% American-made parts. Chevrolet vehicles are sold in nearly every country, with a notable presence in South Korea, where they were marketed under the brand "Daewoo Motors" until 2011. The Corvette remains among the most "American-made" cars in Chevrolet's lineup.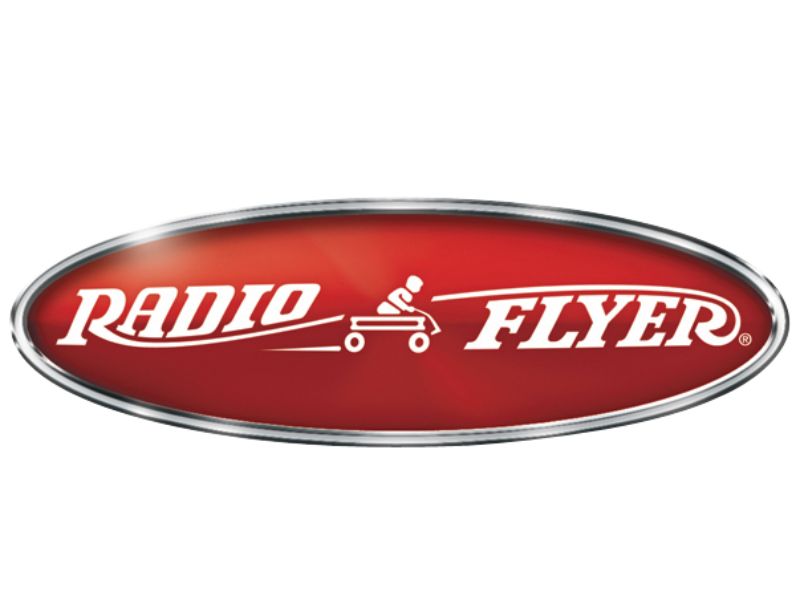 63. Radio Flyer
Original Headquarters: Chicago, IL
Purchased By: Hasbro
Country: China
Radio Flyer, a renowned toy company headquartered in Chicago, is best known for its iconic red toy wagon but also produces toy horses, bikes, trikes, and ride-ons. Established over a century ago, Radio Flyer has maintained its founding location as its headquarters since inception.
In a 2004 interview, the company emphasized its identity as "a Chicago brand." Radio Flyer manufactures its scooters, tricycles, and most other toys in China, with the exception of its plastic red wagon, which is produced in Wisconsin. To commemorate its eightieth anniversary, Radio Flyer even created the world's largest wagon.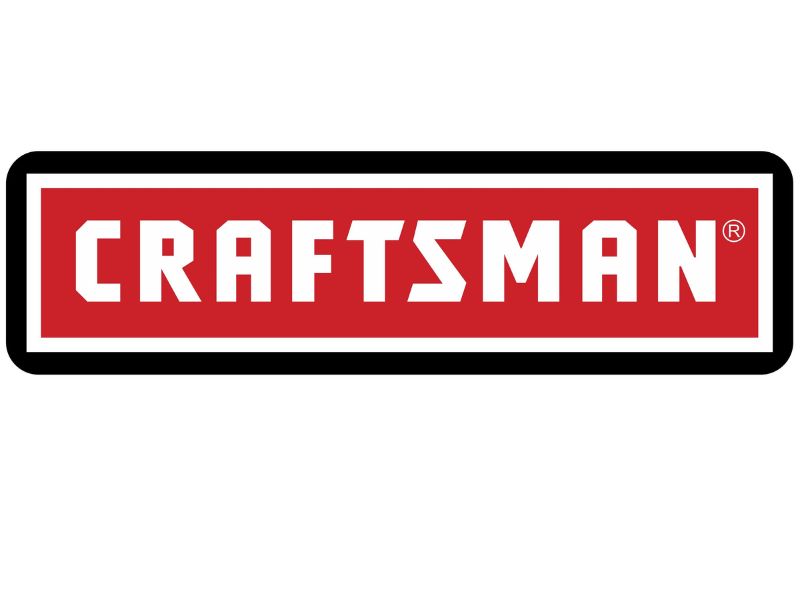 64. Craftsman
Original Headquarters: New Britain, CT
Purchased By: Sears
Country: China, Taiwan
Craftsman, a prominent tool supplier, is distributed in various retail stores, including Lowe's, Sears, Home Depot, and Walmart. Craftsman owns factories in the United States, but it has also outsourced some manufacturing to Taiwan and China, a decision made by Sears, its parent company.
Sockets, wrenches, and ratchets are currently produced in Taiwan and China by Apex Tool Group, which holds contracts with Craftsman. Another tool manufacturing company, Western Forge, also collaborates with Craftsman, producing tools within the United States. As such, the production of Craftsman tools is divided between both continents.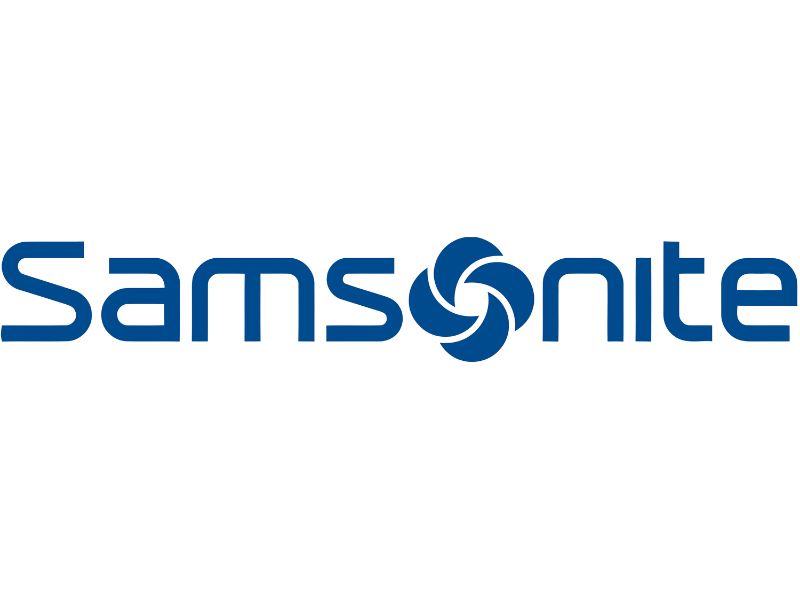 65. Samsonite
Original Headquarters: Mansfield, MA
Purchased By: CVC Capital Partners
Country: China, Hungary, India
Samsonite, a renowned luggage company founded in 1910 by Jesse Shwayder in Denver, Colorado, initially thrived in the American West for 91 years before undergoing ownership changes that relocated its headquarters to Mansfield, Massachusetts. Today, Samsonite predominantly manufactures its luggage in Asia and Europe.
With manufacturing facilities in Hungary, China, and India, Samsonite's plant in Nashik, India plays a significant role, producing approximately 40% of its hard luggage. The brand's popularity extends to China, where it not only manufactures its products but also enjoys robust sales, with two-thirds of all Samsonite items being sold through contract-manufacturers in Shanghai.
66. Dell
Original Headquarters: Round Rock, TX
Purchased By: N/A
Country: China, Malaysia, Brazil, Ireland
Dell, one of the world's largest computer companies, was founded in the 1980s by Michael Dell. While the company initially produced laptops in the United States, it later shifted manufacturing operations overseas due to cost advantages. Dell's servers are still produced in Austin, Texas.
Currently, Dell operates laptop factories in Mexico, Brazil, Malaysia, China, and Ireland. Notably, the Limerick, Ireland plant is build-to-order and has garnered significant attention since its establishment in 2000. Spanning 40,000 square feet, it stands as one of Ireland's largest factories, employing over three thousand individuals.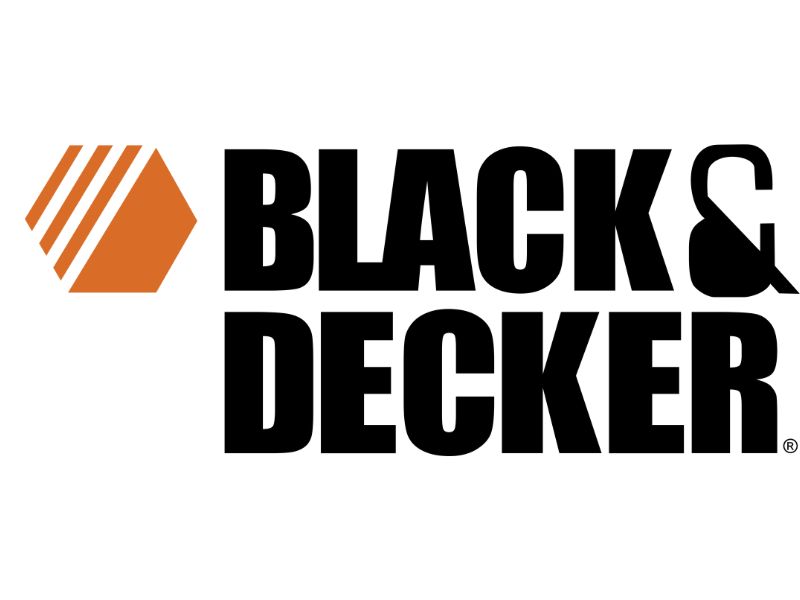 67. Black & Decker
Original Headquarters: New Britain, CT
Purchased By: Sears
Country: China
Black & Decker, a corporation specializing in various home improvement tools and products, was founded and has maintained its headquarters in Maryland for over a century. The company reports a substantial revenue of $11.41 billion, exemplifying its long-standing presence.
Black & Decker balances its manufacturing efforts between the United States and China. While thirty factories are located in America, with operations in Missouri, Connecticut, South Carolina, and North Carolina, a significant portion of its manufacturing occurs in China. A few additional plants are situated in Europe. The company proudly employs 16,600 American workers, emphasizing its 175-year history on its website.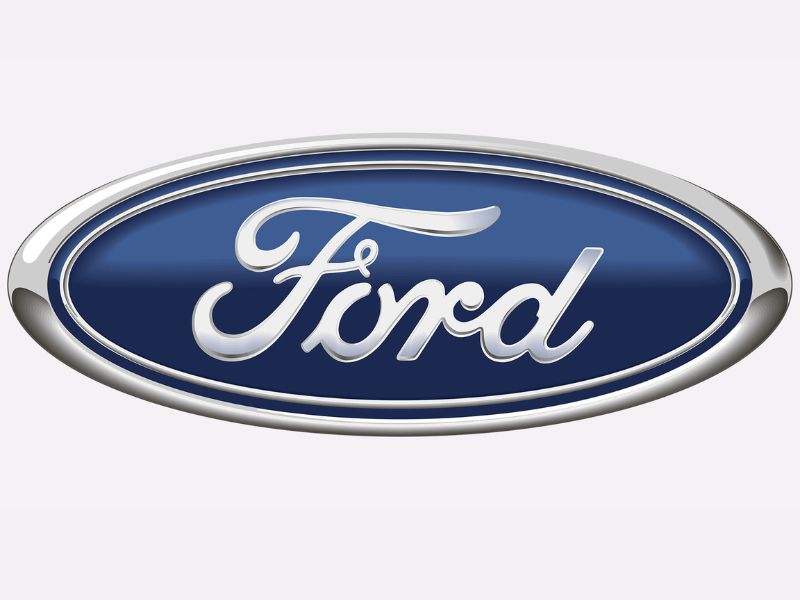 68. Ford
Headquarters in: Detroit, MI
Purchased By: N/A
Country: International
Ford, an American-founded automotive giant, has evolved into a multinational corporation. While Ford emphasizes its American-made identity, maintaining year-round operations in Detroit factories, it sources some of its parts from China. Moreover, Ford has manufacturing facilities in nearly every country, reflecting its global presence.
Ford produces a substantial portion of its car and truck parts in China, importing them to the United States for assembly in Detroit. The company collaborates with one hundred suppliers to acquire the vast majority of its vehicle components. Transmissions, for instance, are sourced from Germany. Ford's models range from being up to 90% American-made in terms of parts to significantly lower percentages.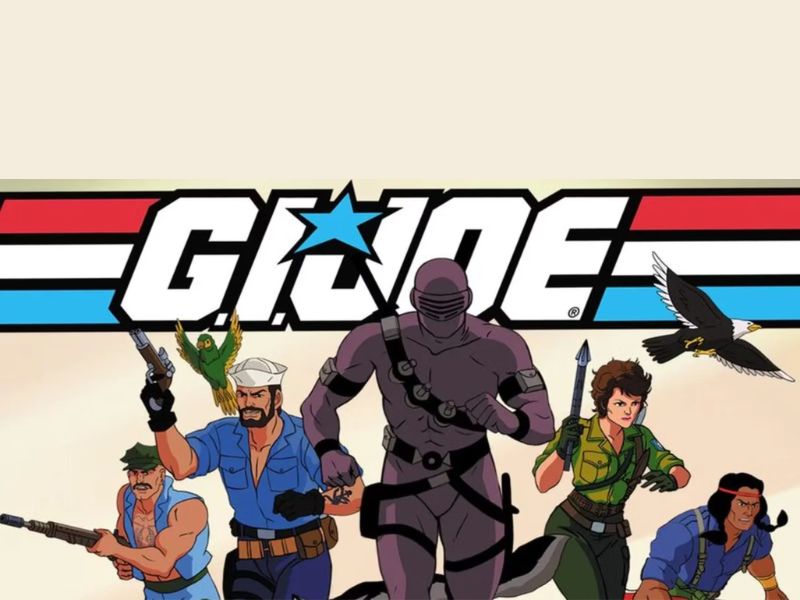 69. G.I. Joe
Original Headquarters: Pawtucket, RI
Purchased By: Hasbro
Country: China, Taiwan
G.I. Joe, originally named "America's Movable Fighting Man," was initially inspired by the American military. Over time, the brand expanded to include action movies, TV shows, and video games, earning recognition from institutions such as the National Toy Hall of Fame in 2004 and the Pop Culture Hall of Fame in 2017.
Hasbro, headquartered in Rhode Island, manufactures many of its toys in American plants, including G.I. Joe action figures. However, the brand also has plants in Hong Kong and Taiwan. G.I. Joe action figures have found a market in China as well.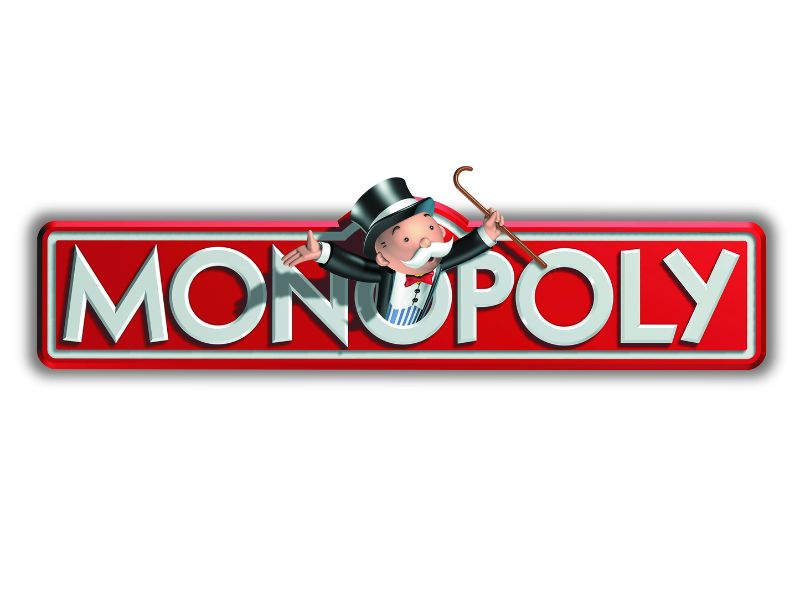 70. Monopoly
Original Headquarters: Pawtucket, RI
Purchased By: Hasbro
Country: Canada, China, Taiwan
Monopoly, the iconic board game, is another creation of Hasbro. The company sold the factory responsible for producing the game to Belgian card-maker Cartamundi. The transfer of ownership retained the same workforce. While Monopoly originated in the United States, it now has plants in China and India.
Hasbro has been working to reduce its manufacturing in China to 50%, exploring factory locations in India as a source of cost-effective labor. The company expects to achieve this reduction by the end of 2020. Currently, most of its plants are located in China's Guangdong Province.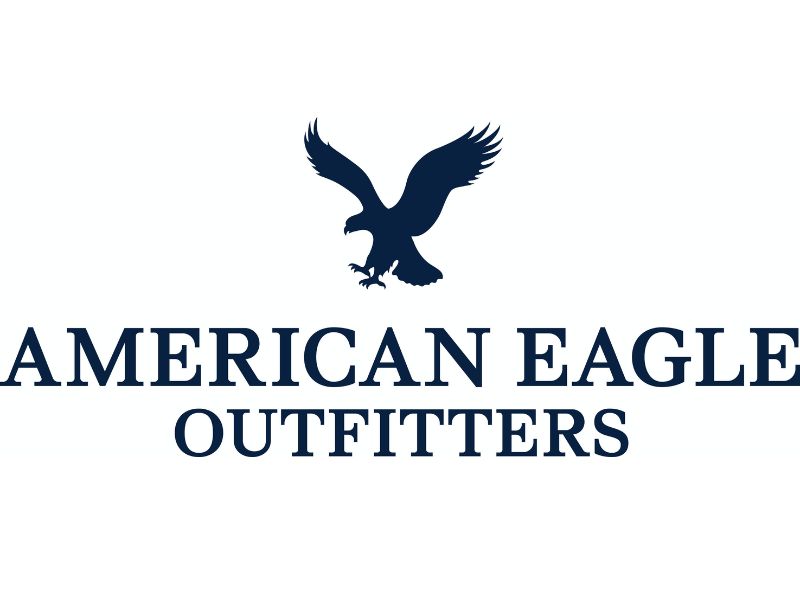 71. American Eagle Outfitters
Original Headquarters: Pittsburgh, PA
Purchased By: Retail Ventures, Inc.
Made in: China
American Eagle Outfitters, a retailer catering to teenagers and young adults, predominantly manufactures its clothing overseas. Its manufacturing locations include China, Vietnam, and India, reflecting these countries' historical significance in cotton manufacturing since the Industrial Revolution.
Despite its "American" branding, American Eagle Outfitters operates stores not only in the United States, found in nearly every mall, but also in Mexico, Canada, Hong Kong, the United Kingdom, and China. As of 2017, American Eagle Outfitters, Inc. boasts over one thousand stores, including its Aerie spinoff, specializing in basics and underwear.
72. American Tourister Original
Headquarters: Providence, RI
Purchased By: Samsonite
Country: China
American Tourister, a luggage brand owned by Samsonite, traces its roots to nearly a century ago. While the brand's parent company, Samsonite, has an international manufacturing strategy, American Tourister aligns with these plans. Samsonite's products are made in China through contracted manufacturers, and American Tourister follows a similar production model. Additionally, there are assembly plants in Nashik, India, and Hungary.
Samsonite, originally from the United States, has adjusted its manufacturing approach due to labor shortages in the country. Presently, Samsonite is owned by Astrum International, based in the Middle East. Despite manufacturing being located outside the United States, American Tourister maintains its headquarters in Rhode Island, where it was founded.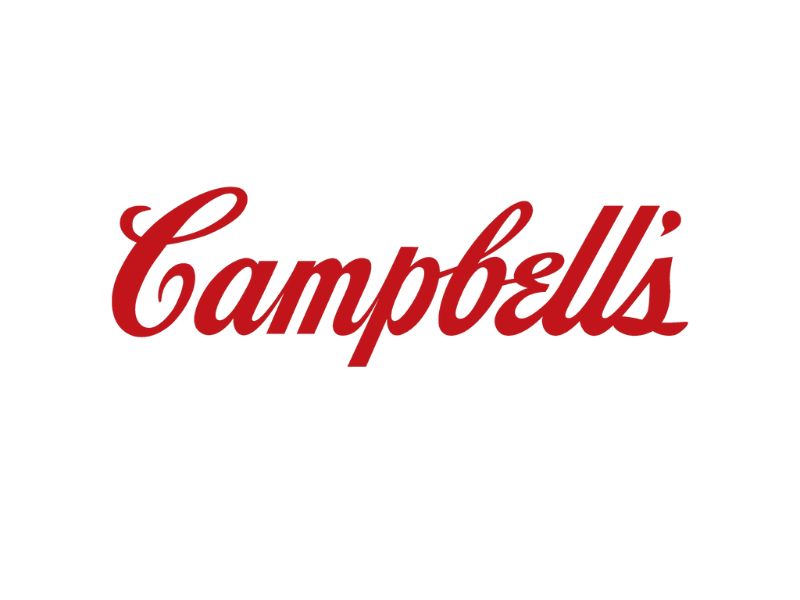 73. Campbell's Soup
Original Headquarters: Camden, NJ
Purchased By: N/A
Country: China
Campbell's Soup Company, known for its iconic soup products, maintains manufacturing facilities worldwide despite its New Jersey headquarters. These facilities span countries such as China, Canada, and the United States. Additionally, Campbell's owns popular snack food brands, including Snyder-Lance, Pepperidge Farm, Late July Snacks, Baptista's Bakery, Arnott's Biscuits, and Bolthouse Farms.
The company's soup products enjoy global reach, with Chinese consumers alone consuming a staggering 355 billion servings of soup annually, as reported by the company. While Chicken Noodle Soup may be an American favorite, Campbell's Mexican-Style Chicken Tortilla Soup is its top-selling product worldwide.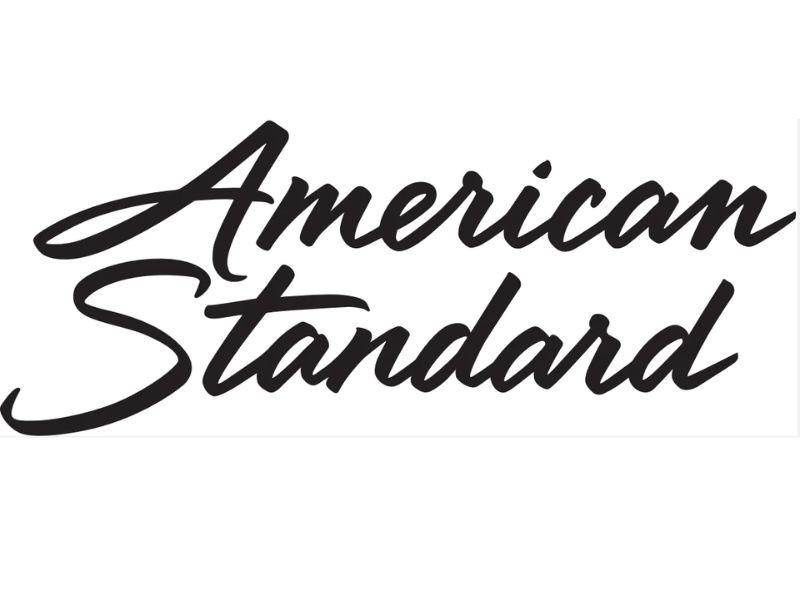 74. American Standard
Original Headquarters: Piscataway, NJ
Purchased By: Samsonite
Country: China
American Standard, primarily known for its plumbing products, is a subsidiary of American Standard Brands, which also manages brand names such as Crane, Fiat, Showerite, Sanymetal, and others. Although American Standard products are mainly manufactured in Mexico, certain components, such as faucet parts, are sourced from China before assembly in Mexico.
Despite its international production strategy, American Standard maintains its roots in New Jersey, where it was founded. The company originated in the late 1960s and has evolved over the years, now falling under the umbrella of Samsonite.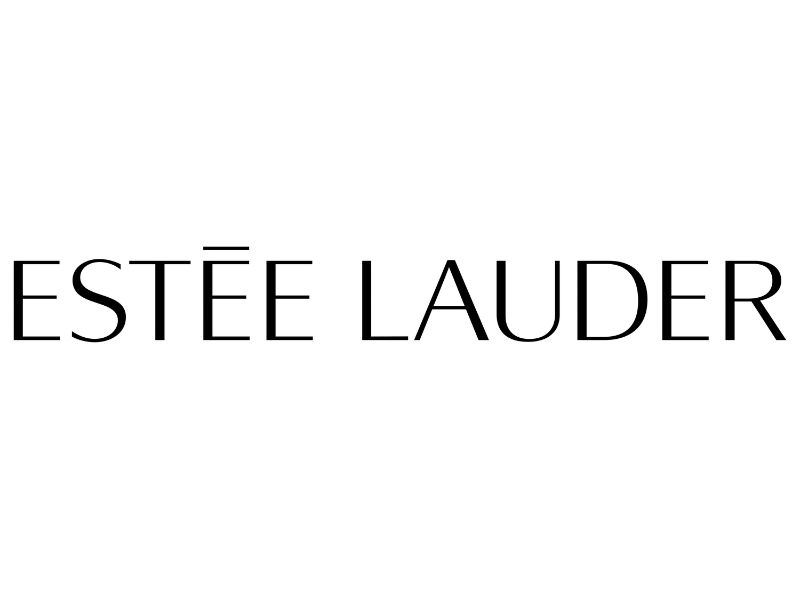 75. Estee Lauder
Original Headquarters: New York, NY
Purchased By: N/A
Country: China
Estee Lauder, a prestigious cosmetics brand, had its beginnings in New York City when Estee Lauder and her husband, Joseph, founded the company in 1946. It continues to call the General Motors Building in New York City home and is a high-end cosmetics brand with assets valued at approximately $11.6 billion and equity of $4.4 billion.
With a broad international presence, Estee Lauder conducts research and development in China. The company's products are manufactured in various locations worldwide, including the UK, US, Canada, Switzerland, and Belgium. Estee Lauder, the founder, achieved the distinction of being the wealthiest self-made woman in the world during her lifetime.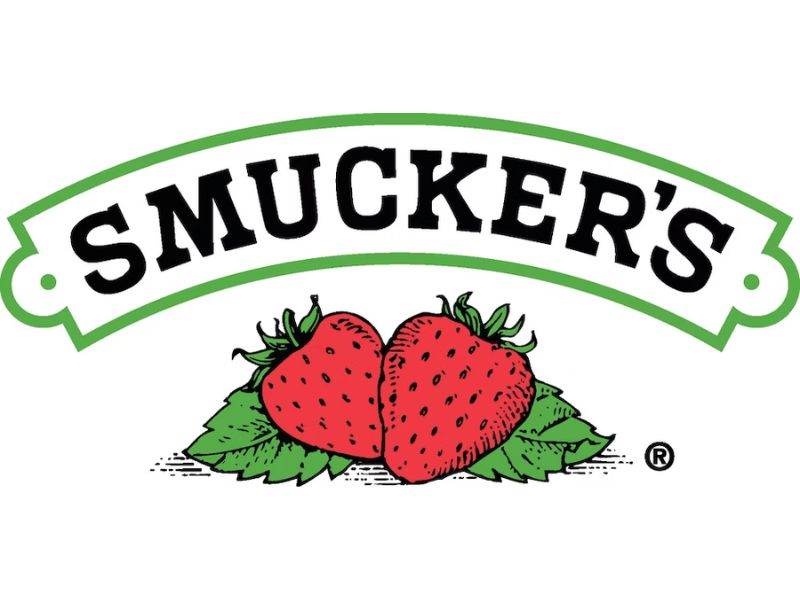 76. J.M. Smucker Company
Original Headquarters: Orrville, OH
Purchased By: N/A
Country: China
The J.M. Smucker Company, a well-known brand in the American food industry, particularly famous for its jam and jelly products, made a notable move in 2012 when it acquired a minority interest (non-controlling) in the Chinese brand Seamild Tech Development Company.
While Smuckers does produce some of its products in China, it also maintains strong ties to Canadian manufacturing. However, the company ceased operations at its Quebec plant in 2013 as part of a consolidation effort that focused more on US-based operations. The company's headquarters remain in Orrville, Ohio, where it was founded.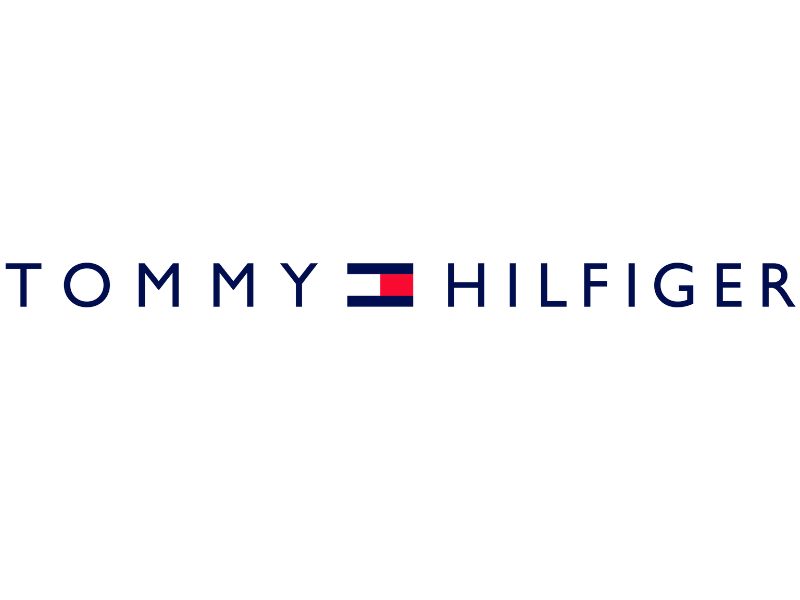 77. Tommy Hilfiger
Original Headquarters: New York, NY
Purchased By: PVH Corp.
Country: The Netherlands
Tommy Hilfiger, a globally recognized brand known for its sporty-style men's and women's clothing, traces its origins to a single shop opened by the designer Tommy Hilfiger in upstate New York. Founded in the 1980s, the company has grown into a massive global enterprise, offering clothing, accessories, and home goods in over 2,000 department stores worldwide.
In 2010, Tommy Hilfiger was acquired by PVH Corp., and Daniel Grieder assumed the CEO position, while Tommy Hilfiger himself continues as the lead designer. The brand's headquarters remain in New York City, where it all began.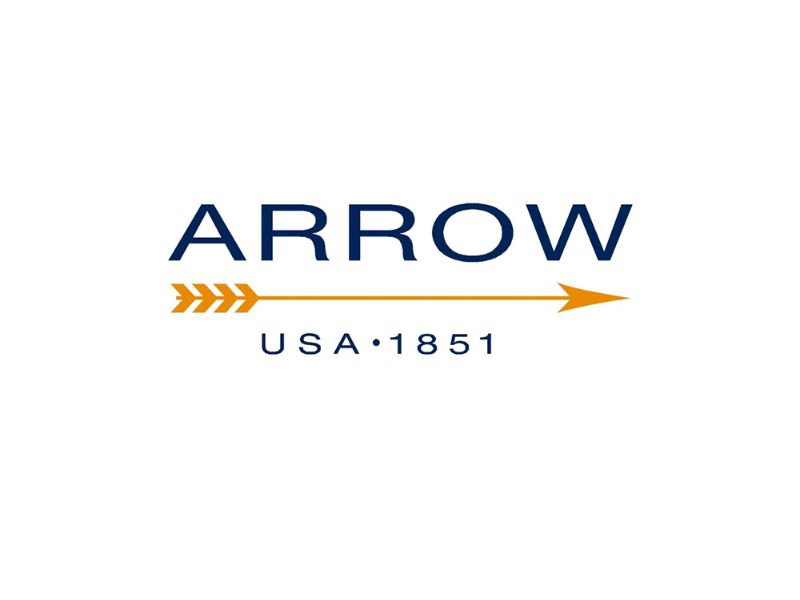 78. Arrow Shirts
Original Headquarters: Leominster, Massachusetts
Purchased By: PVH
Country: Multinational
Arrow Shirts, a well-known apparel brand, originated as a small Massachusetts operation but has since evolved into a multinational enterprise. The company licenses the Arrow brand for clothing sales in Europe and Asia, notably enjoying significant popularity in India, which has contributed to rapid growth.
Arrow Shirts is owned by Phillips-Van Heusen Corporation (PVH Corp.), a multinational conglomerate known for managing several brand names, including Calvin Klein, Tommy Hilfiger, IZD, True & Co., Olga, Geoffrey Beene, and Van Heusen. PVH Corp. operates globally, with thousands of employees and manufacturing facilities across the world.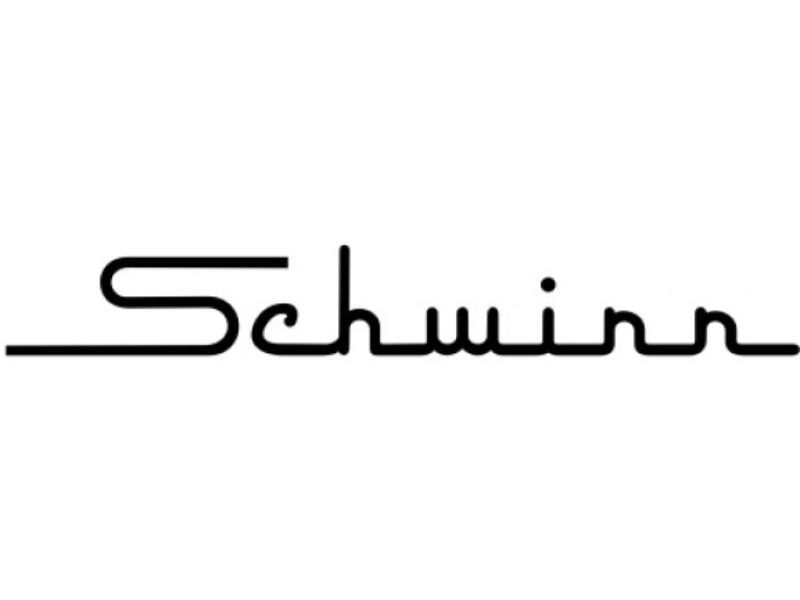 79. Schwinn
Original Headquarters: Vancouver, Washington
Purchased By: Huffy
Country: China (Made In)
Schwinn, a venerable name in American bicycles, has seen its own American presence decline over the years. Canadian company Dorel Industries acquired Pacific Cycle, the manufacturer of Schwinn bikes, in 2004. Subsequently, Schwinn came under the ownership of Huffy.
Huffy acquired the Schwinn name for $60 million, a surprising move given Schwinn's historic status as one of the most esteemed names in American business. Huffy manufactures the majority of its bikes in China, and it transitioned overseas production due to financial challenges in the mid-1990s, discontinuing American-made bikes.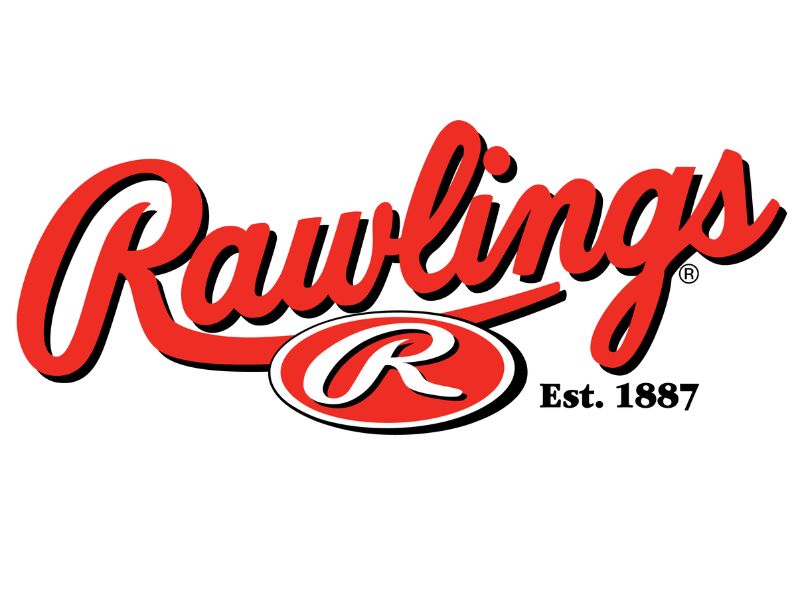 80. Rawlings
Original Headquarters: Town and Country, Missouri
Purchased By: Seidler Equity Partners
Country: China (Made In)
Rawlings, an iconic name in American sports associated with baseball gloves and equipment, has witnessed changes in its manufacturing footprint. The company, based in St. Louis, Missouri, is owned by MLB and Seidler Equity Partners and enjoys widespread use among MLB players.
Despite its strong association with American sports, Rawlings produces many of its products overseas, including a factory in China. Notably, while Rawlings' MLB baseballs are made in the United States, its Minor League baseballs are manufactured in China. As reported by ProPublica, many essential items for playing baseball are made in China.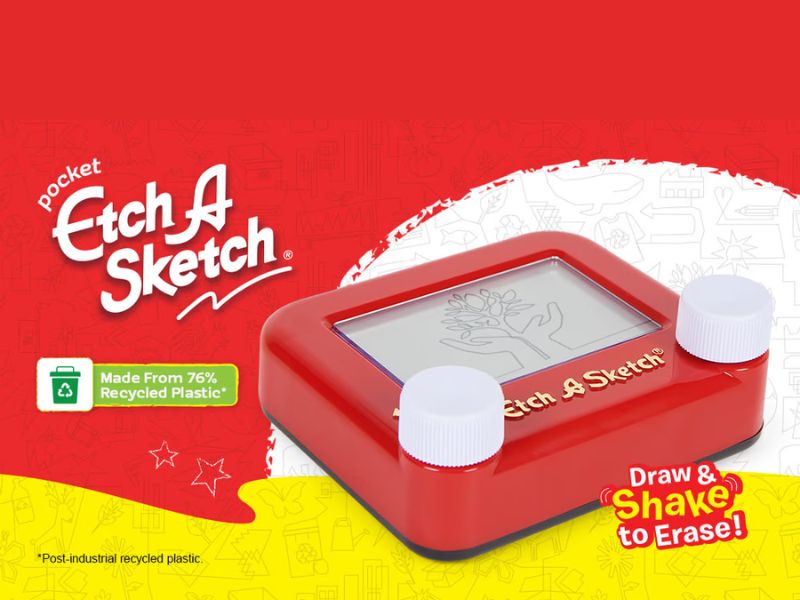 81. Etch A Sketch
Original Headquarters: Bryan, Ohio
Purchased By: Spin Master
Country: Canada
The Etch A Sketch, a mechanical drawing toy beloved by generations of children, was invented by French inventor Andre Cassagnes in 1955 and later sold by Ohio Art, beginning in 1960.
In 2016, Ohio Art surprised many by selling the Etch A Sketch brand to Spin Master, a Canadian company. This iconic product, which has sold over 100 million units since its introduction, is now owned by Spin Master, based in Canada.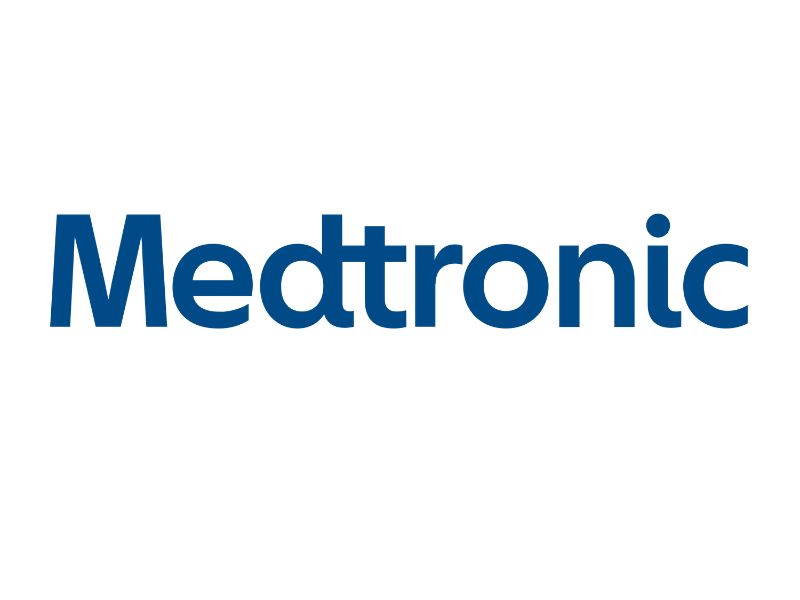 82. Medtronic
Original Headquarters: Minneapolis, Minnesota
Purchased By: Cardinal Health
Country: Ireland
Medtronic, a renowned medical device company known for pioneering cardiac devices such as miniature battery-powered pacemakers, as well as insulin pumps and diabetes therapies, was founded in Fridley, Minnesota, in 1949.
Despite its Minnesota origins, Medtronic is technically an Irish company with its main headquarters in Dublin, Ireland. The company markets its medical devices globally and owns subsidiaries like Mazor Robotics. Notably, Geoffrey S. Martha was appointed CEO in 2020, leading the $30 billion brand.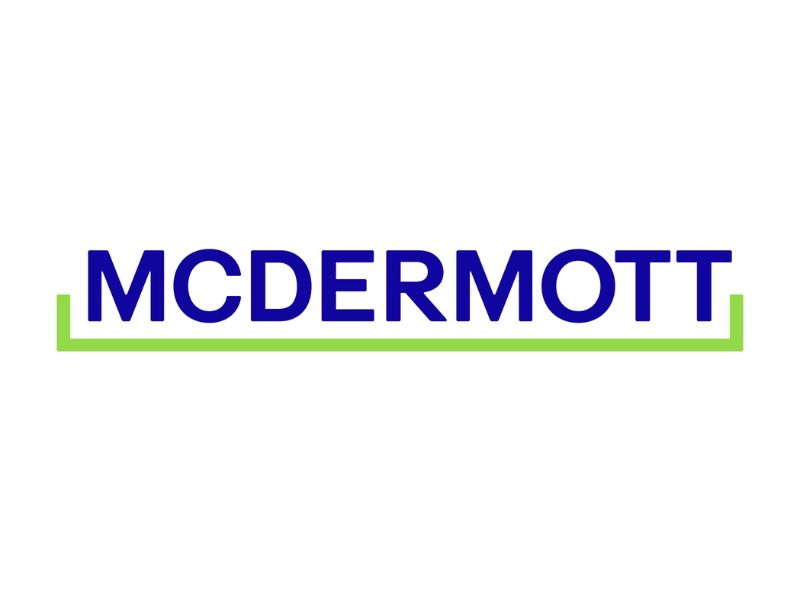 83. McDermott
Original Headquarters: Houston, Texas
Purchased By: Merged to Form McDermott International
Country: Panama
McDermott International, founded in Houston, Texas, ninety-eight years ago, is an oil and gas company that gained recognition as one of Houston's prominent businesses. With assets totaling nearly $10 billion and annual revenue exceeding $6.7 billion, it was
a long-standing family-owned business.
However, in recent decades, McDermott has shifted its headquarters to Panama. The company operates globally in regions such as the Middle East, Caspian Sea, Pacific Rim, and Central America. Despite its domicile in Panama, McDermott International retains its corporate presence in the Houston, Texas Energy Corridor, a thriving business district within the metropolitan area.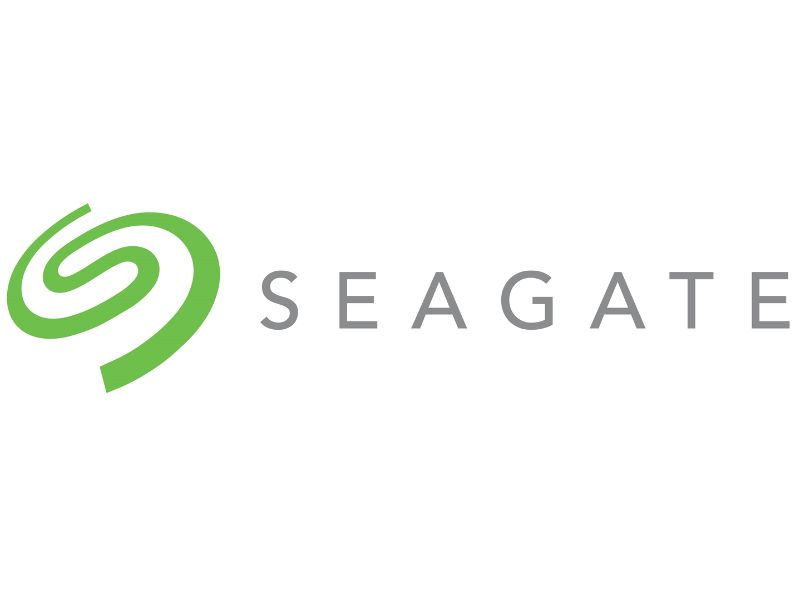 84. Seagate
Original Headquarters: Fremont, California
Purchased By: Veritas Software
Country: Ireland
Seagate Technology, founded in 1979 by a team of tech entrepreneurs, specializes in data storage solutions. It was originally named Shugart Technology and benefited from its early entry into the tech industry with the rise of the Internet, generating substantial annual revenue of $10.51 billion.
While Seagate maintains its operational headquarters in Fremont, California, the company chose to incorporate in Dublin, Ireland, in 2010. This strategic move allows Seagate to benefit from favorable tax advantages. In 2011, Seagate expanded its portfolio by acquiring Samsung's HDD business.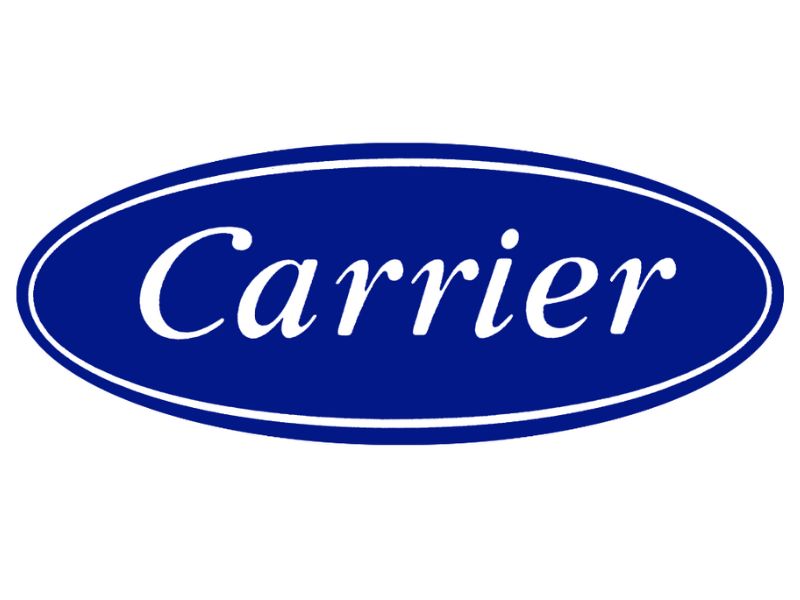 85. Carrier
Original Headquarters: Newark, New Jersey
Purchased By: United Technologies Corp.
Country: Multinational
Carrier Global, originally founded in Newark, New Jersey, has since relocated its headquarters to Palm Beach, Florida. Established in 1915 as an HVAC manufacturer and distributor, Carrier has expanded its offerings to include foodservice equipment and commercial refrigeration.
True to its name, Carrier Global operates worldwide, establishing a presence in various countries, including the opening of a facility in Shanghai's Baoshan Industrial Zone in 2017. While Carrier briefly became a part of United Technologies Corp. in 1979, it later regained its independence after being spun off from United Technologies.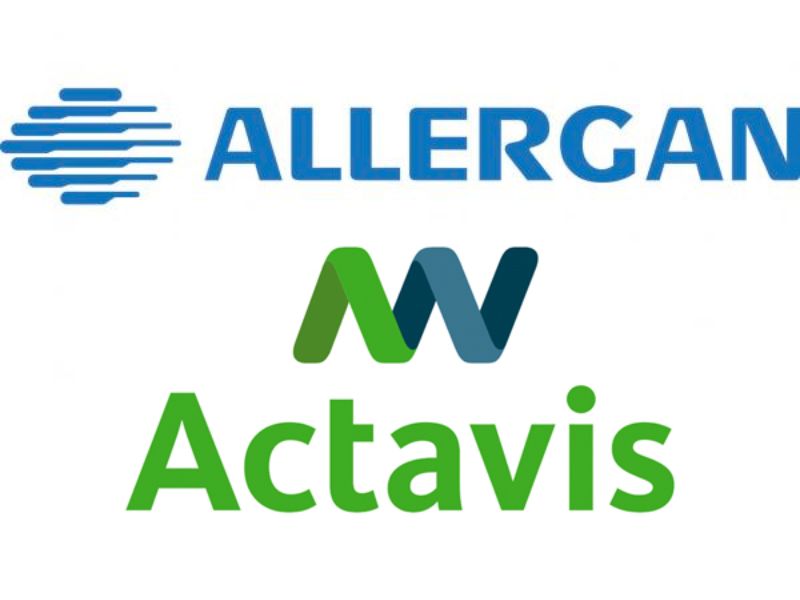 87. Actavis/Allergan
Original Headquarters: Troy Hills, New Jersey
Purchased By: Teva Pharmaceuticals
Country: Israel
Allergan, renowned for its pharmaceutical products such as Botox and other medical therapies, was acquired by Actavis in 2015. However, just a year later, Actavis sold Allergan's generic business to Teva Pharmaceuticals, an Israeli company headquartered in Tel Aviv.
Although Actavis remains under Israeli ownership, Allergan's generic business was divested. Actavis has since evolved into a $23 billion company with forty manufacturing facilities and a commercial presence spanning 100 countries.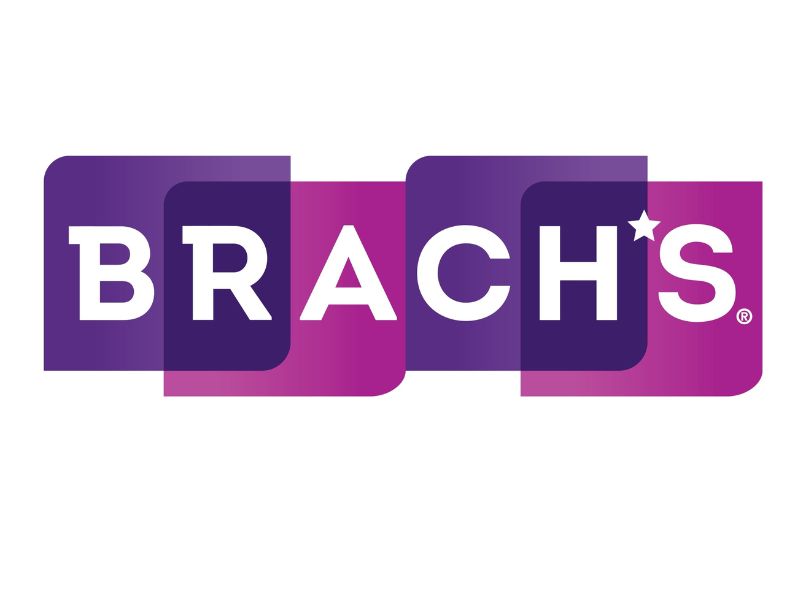 88. Brach's
Original Headquarters: Chicago, Illinois
Purchased By: Barry Callebaut
Country: Switzerland
Brach's, a well-known candy company renowned for its wide range of confections and sweets, has its origins in Chicago, Illinois. Founded by Emil Brach in 1904, the company has undergone various mergers and changes in ownership over the years.
After being sold to Bertram Johnson in 1980 and subsequently becoming part of Ferrara Candy Company through a merger, Brach's is now owned by Swiss company Barry Callebaut. Under Barry Callebaut's ownership, the original headquarters of Brach's in Chicago was relocated to Dallas, Texas, in 2004.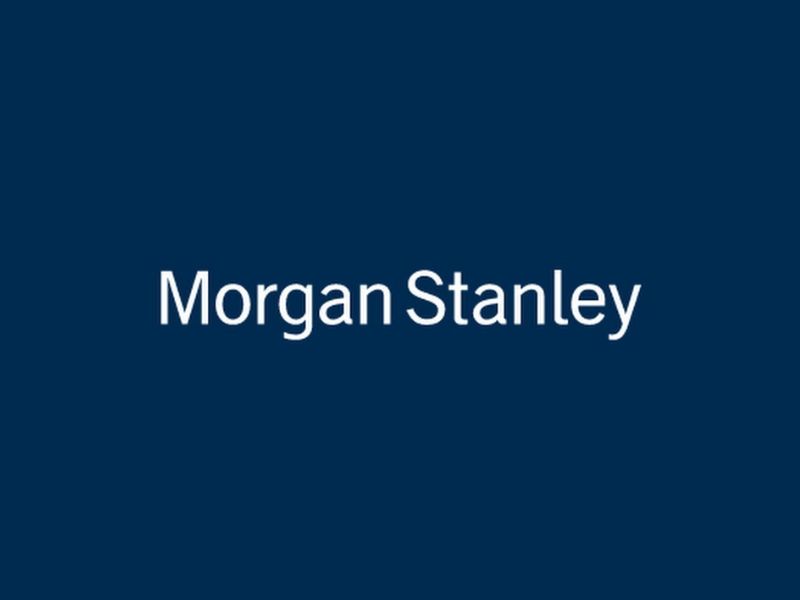 89. Morgan Stanley
Original Headquarters: New York City, New York
Purchased By: MUFG Bank
Country: Japan
In 2008, the Mitsubishi UFJ Financial Group (MUFG), a Japanese bank, made a significant investment in Morgan Stanley by acquiring a 9.9% stake in Morgan Stanley's common stock for approximately $3 billion. This strategic move marked MUFG's substantial presence in the American financial sector.
Subsequently, Morgan Stanley and MUFG formed two separate joint venture brokerages. One of these, Morgan Stanley Securities, was majority-owned by MUFG, while the other, Morgan Stanley MUFG Securities, remained under Morgan Stanley's control. While Morgan Stanley is American-founded, these collaborations have deepened its ties with Japanese business interests.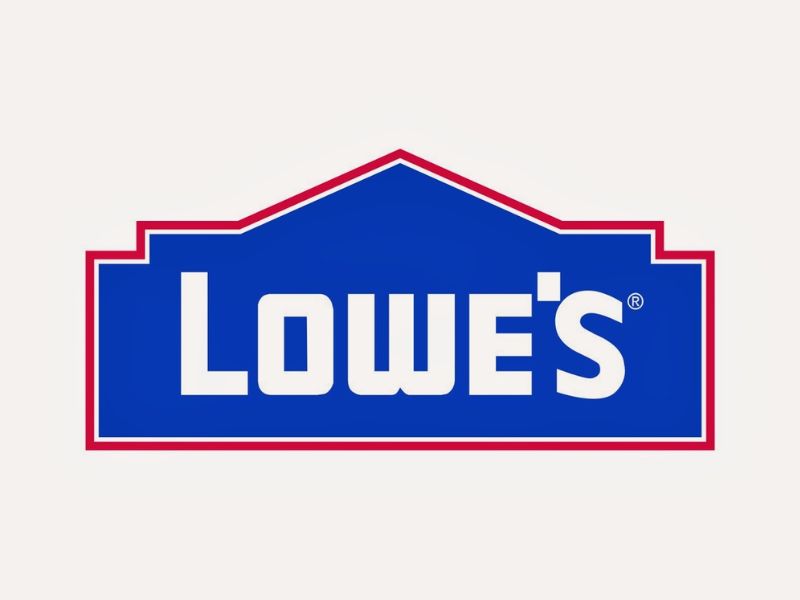 90. Lowe's
Original Headquarters: North Wilkesboro, North Carolina
Purchased By: N/A
Country: Multinational (Made In)
Lowe's, a prominent American retailer specializing in home improvement products, boasts a wide-ranging presence in major American cities. Although it is the second-largest hardware chain in the United States (Home Depot having surpassed it in recent years), Lowe's started as a humble dry goods store and has since grown into a billion-dollar brand.
Like many large corporations, Lowe's outsources its manufacturing operations. The company collaborates with 106 suppliers, the majority of which are located in the United States. However, a significant portion of its suppliers is based in Canada, China, South Korea, and Taiwan. With each Lowe's store stocking approximately 40,000 products (with hundreds of thousands more in warehouses), expanding manufacturing capacity became a necessity.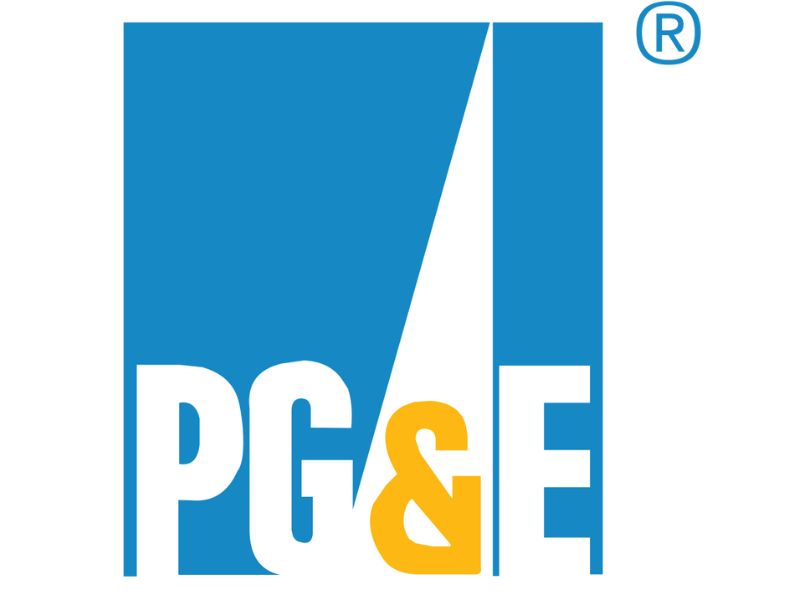 90. PG&E
Original Headquarters: San Francisco, California
Purchased By: N/A
Country: America
The Pacific Gas & Electric Company (PG&E), headquartered in San Francisco, California, provides gas and electricity services to approximately 5.2 million households. Covering the northern two-thirds of California, from Santa Barbara to Bakersfield, PG&E plays a vital role in providing electricity to a significant portion of the state. Notably, the company generates half of its gas from greenhouse-gas-free resources.
PG&E maintains limited foreign ties, primarily through contracts with China Mobile International Infrastructure. While PG&E faced financial challenges leading to a declaration of bankruptcy, it emerged from the restructuring process in July 2020, largely unscathed, leaving Chapter 11 and legal proceedings behind.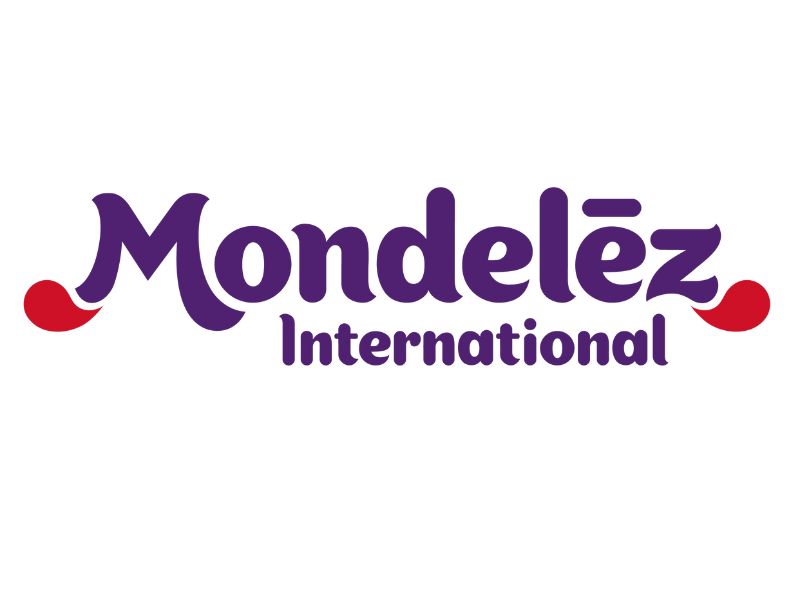 91. Mondelez International
Original Headquarters: Chicago, Illinois
Purchased By: Kraft Foods
Country: Canada
Mondelez International, Inc., one of the world's largest snack companies, generates nearly $26 billion in annual revenue. Operating in 160 countries, Mondelez owns several well-known subsidiaries, including Cadbury, Nabisco, Freia, and more. The company, headquartered in Chicago, Illinois, maintains manufacturing facilities across the globe.
Mondelez has invested "hundreds of millions" of dollars in its worldwide production facilities. Despite its modest beginnings as the National Dairy Products Corporation, Mondelez has transformed into a massive multinational conglomerate.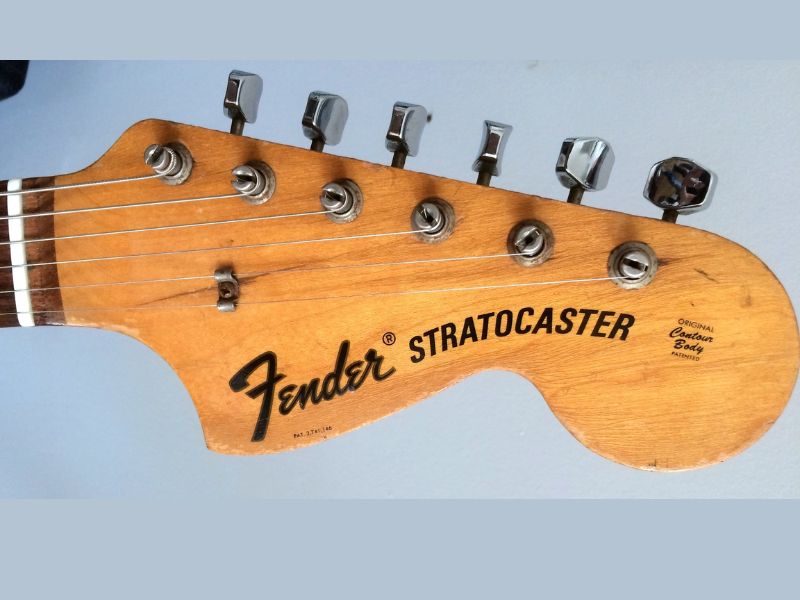 92. Fender Stratocaster
Original Headquarters: Corona, California
Purchased By: Servco Pacific
Country: China (Made In)
Fender Stratocaster, a renowned guitar brand beloved by musicians such as Jimi Hendrix and Elvis Presley, is highly regarded as a symbol of dedication to music. The entry-level Player Stratocaster is priced under $700, while higher-end models like the American Ultra HSS and the Acoustasonic come with a
higher price tag.
New Player models are manufactured in China, a shift from previous production in American factories. Fender has a history of relocating production overseas, a practice that dates back to the 1980s.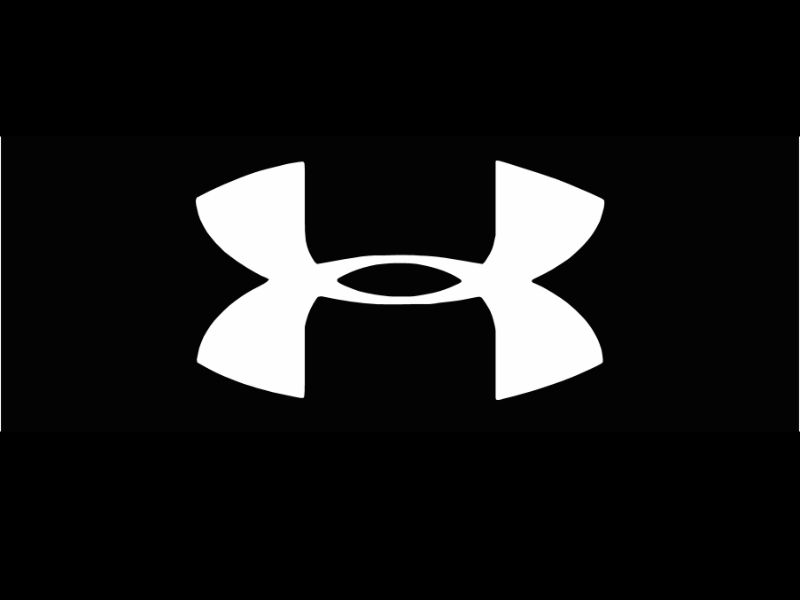 93. Under Armour
Original Headquarters: Baltimore, Maryland
Purchased By: N/A
Country: Asia (Made In)
Under Armour, founded by Kevin Plank in 1996, has established itself as a prominent American sportswear and footwear company. The company's headquarters are in Baltimore, Maryland, although it was initially founded in Washington, D.C.
Despite its American origins, Under Armour predominantly manufactures its products overseas. A significant 55% of Under Armour products are made in Vietnam, Malaysia, Jordan, and China, while 70% of sales revenue is generated in North America, primarily the United States and Canada.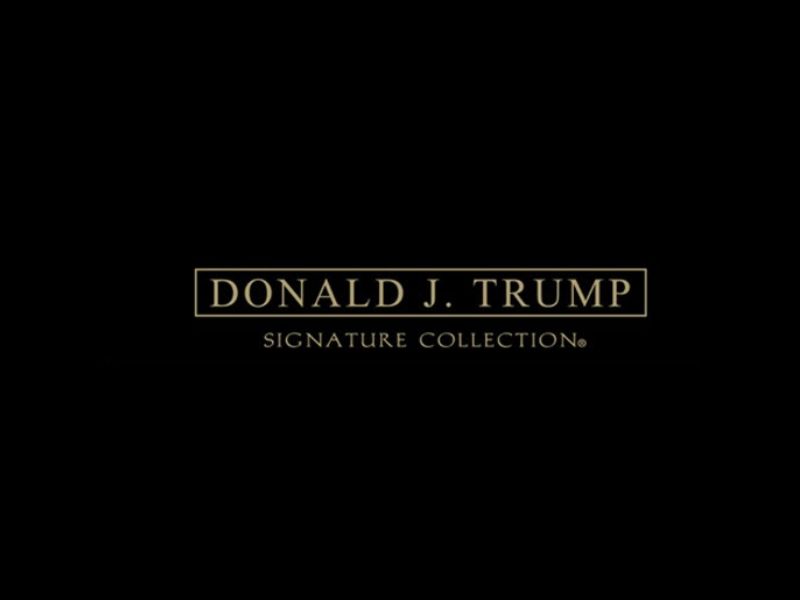 94. Trump Collection
Original Headquarters: New York City, New York
Purchased By: The Trump Organization
Country: China (Made In)
The Trump Signature Collection, a menswear line associated with Donald Trump, is owned by his parent corporation, The Trump Organization. Despite its association with the Trump name and its ownership by The Trump Organization, much of the collection's manufacturing occurs in China.
Suits from The Trump Collection are either labeled as "imported" or marked with their origin as Bangladesh or China. Similarly, a substantial portion of Ivanka Trump's clothing line is imported. Over 800 items, including shoes, purses, scarves, and dresses, are marked as "imported" on the labels of her products.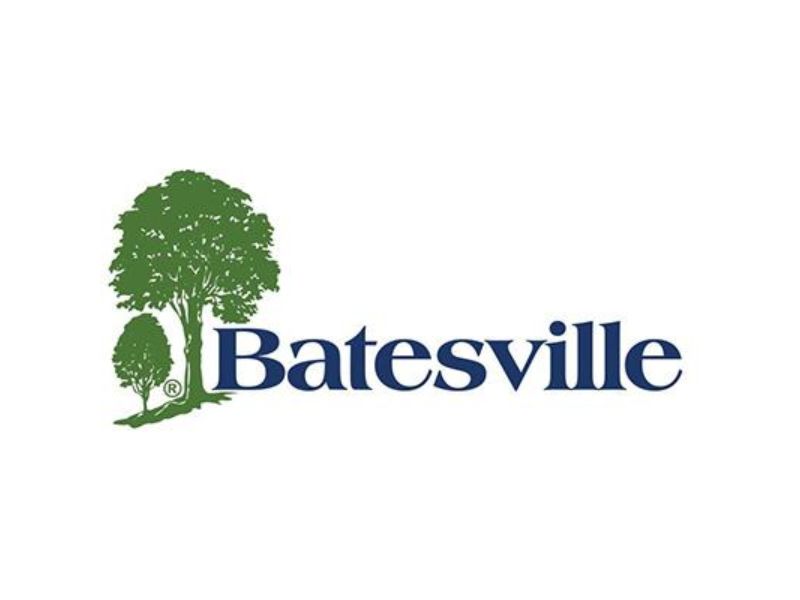 95. Batesville Casket Company
Original Headquarters: Batesville, Indiana
Purchased By: Hillenbrand, Inc.
Country: Mexico (Made In)
Founded in 1884, Batesville Casket Company revolutionized the funeral business by commercializing casket production. The company's headquarters have remained in Batesville, Indiana, throughout its long history. With a workforce of 3,460 employees, the majority of them engaged in manufacturing at BCC's factories.
While three of Batesville's factories are located in the United States (Batesville, Indiana; Manchester, Tennessee; and Vicksburg, Mississippi), the company has expanded its production to include caskets manufactured in Chihuahua, Mexico. This expansion likely aims to compete with competitors offering lower-priced caskets manufactured overseas.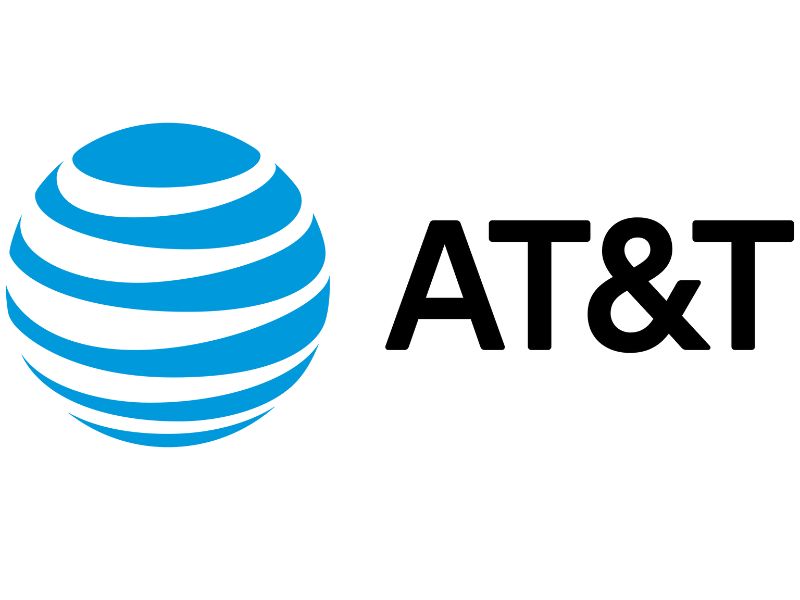 96. AT&T
Original Headquarters: Dallas, Texas
Purchased By: N/A
Country: Asia (Made In)
AT&T's international connections primarily relate to its manufacturing locations. Many of the phones and technological products produced by this global company originate from manufacturing facilities in Singapore, China, Hong Kong, and Thailand. These products bear "Custom Made" stamps indicating their respective foreign manufacturing origins.
AT&T generates the majority of its revenue from telecommunications, media, and technology services. Its communications segment is the largest contributor, and the company has further expanded into wireless video services. Whether this expansion results in more Asian-made products remains to be seen.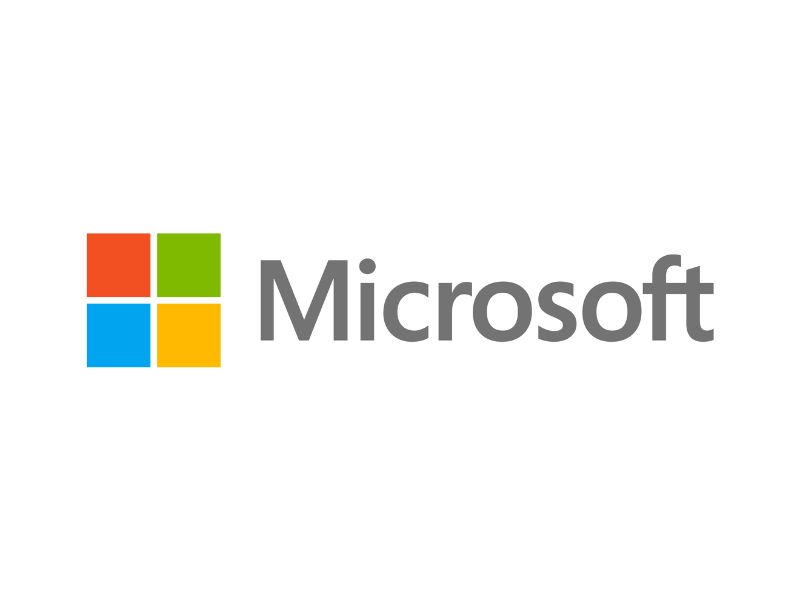 97. Microsoft
Original Headquarters: Albuquerque, New Mexico
Purchased By: N/A
Country: Asia (Made In)
Microsoft, one of America's most iconic technology companies, was originally founded in Albuquerque. It has become a global leader in technology and innovation over the years.
Microsoft's products were manufactured in China for a time, but in 2020, the company began shifting production away from Chinese plants. Along with Google, these tech giants have been swiftly moving their foreign manufacturing operations to Thailand and Vietnam. This shift was characterized by a quick departure from China by both companies.
98. Rexnord
Original Headquarters: Milwaukee, Wisconsin
Purchased By: RBS Global Inc.
Country: America
Established in 1891, Rexnord is one of the United States' oldest companies. Headquartered in Milwaukee, Wisconsin, Rexnord specializes in providing a wide range of essential components to keep machinery operational. Its product offerings include power transmission gear drives, couplings, bearings, industrial chains, brakes, and more.
Like many of the companies on this list, Rexnord has a significant global presence with distributors in various countries, including China, Canada, Mexico, Australia, India, Singapore, the UK, Italy, the Netherlands, Dubai, South Africa, and more. The company generates annual sales revenue of approximately $1.09 billion and boasts a net profit of nearly $70 million as of 2016.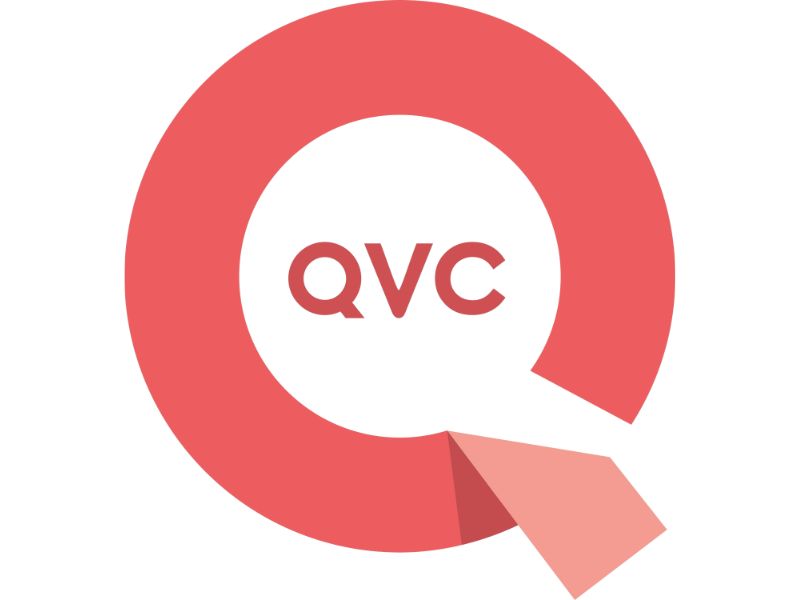 99. QVC
Original Headquarters: West Chester, Pennsylvania
Purchased By: Qurate Retail Group
Country: China (Made In)
QVC, valued at over $8 billion, reaches more than 350 million homes with its shopping broadcasts. The television shopping channel offers a diverse range of products and has propelled many entrepreneurs to multimillionaire status. While gaining product placement on QVC can be challenging, it can be highly lucrative for those who succeed.
A substantial portion of QVC's product offerings is manufactured in China. Discussions on QVC Community message boards often revolve around identifying which vendors produce goods in China versus those that do not. Determining American-made items from the company can be a challenge.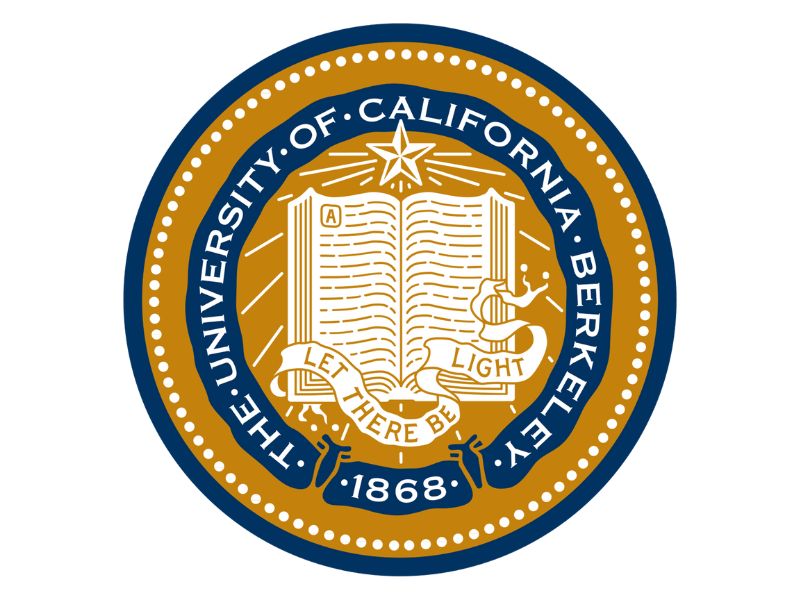 100. University of California
Original Headquarters: Oakland, California
Purchased By: N/A
Country: Multinational
The University of California operates ten campuses throughout the state, serving over a quarter-million students. With an academic staff numbering 22,700 and an administrative staff of 154,900, UC offers a wide array of academic disciplines and has achieved recognition as one of the "Public Ivies." As of the summer of 2020, UC's assets are valued at approximately $140 billion.
The University of California occasionally receives donations from foreign countries, which is permitted. While UC is not a corporation like the other businesses on this list, it, along with numerous other American universities, is a recipient of foreign contributions.