Michael Jackson, the legendary King of Pop, has left an indelible mark on the world of music. But beyond his chart-topping hits and moonwalking magic, there's a whole universe of intriguing secrets waiting to be uncovered.
Among these enigmatic facets of Jackson's life are his beloved children. Through the highs and lows of his own journey, they found themselves under the relentless spotlight. Now, let's dive into the captivating lives of Michael Jackson's offspring and discover what they're up to today!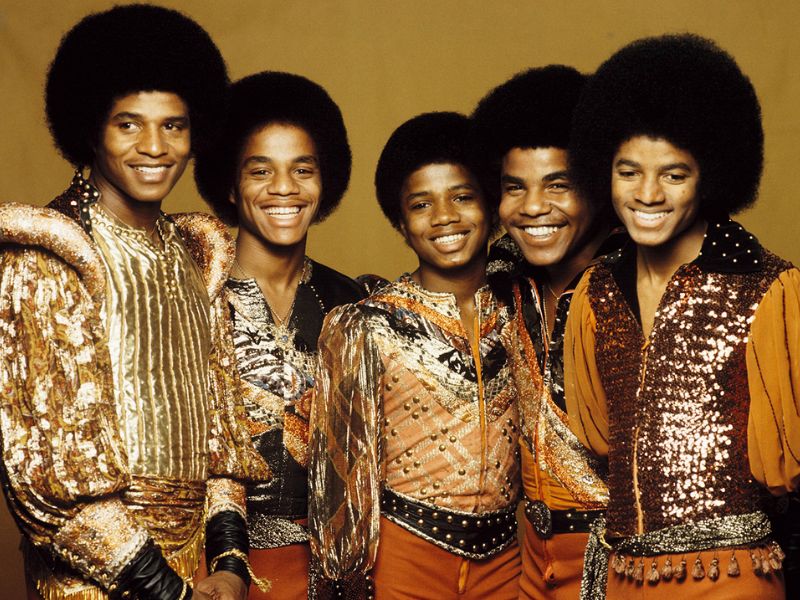 How Growing Up with Loads of Siblings Inspired Michael Jackson's Extensive Family
When we think of Michael Jackson, we usually picture his dazzling solo career, right? But what about the days before he ruled the music world? Well, young Michael was part of the Jackson 5, a super-successful band with five of the nine Jackson siblings. It didn't take long for the world to know his name.
Having a bunch of brothers and sisters didn't just mean endless playmates for Michael; it also sparked his desire for a big family of his own. This journey began with his 1994 marriage to Lisa Marie Presley, but the kid count wasn't in the cards when they divorced two years later.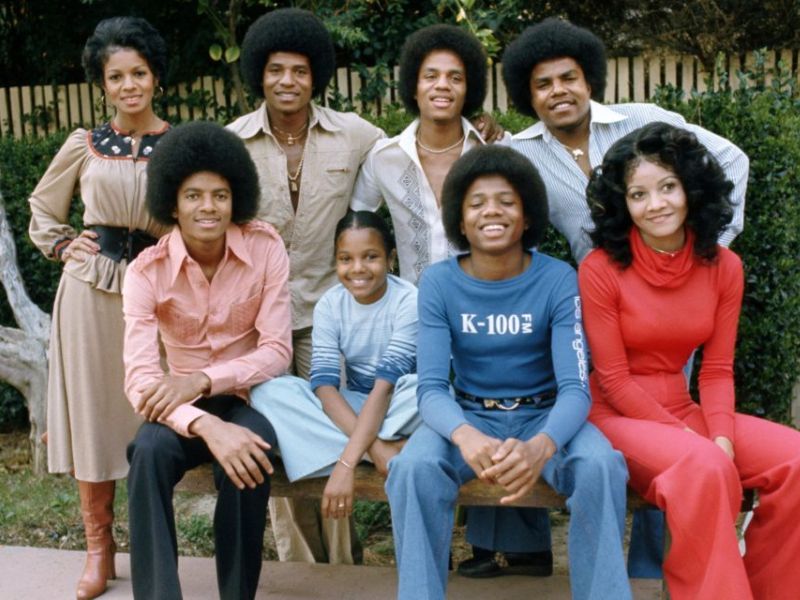 The Jackson Siblings: A Musical Legacy Continues
You might be surprised to learn that Michael Jackson was just six when he burst onto the scene. While he's undoubtedly the most famous of the Jackson bunch, his siblings have carved out their own unique paths in the world of music.
Jackie Jackson, for instance, has been keeping the music vibes going and has been busy as a producer. Tito took his talents to the world as a guitarist, Jermaine had a hand in some of the band's biggest hits, and LaToya even lent her vocal talents as a backing vocalist for the family band. Janet Jackson, often celebrated for her incredible singing career, is arguably the second most famous Jackson sibling, known for her unforgettable live performances complete with incredible dance moves.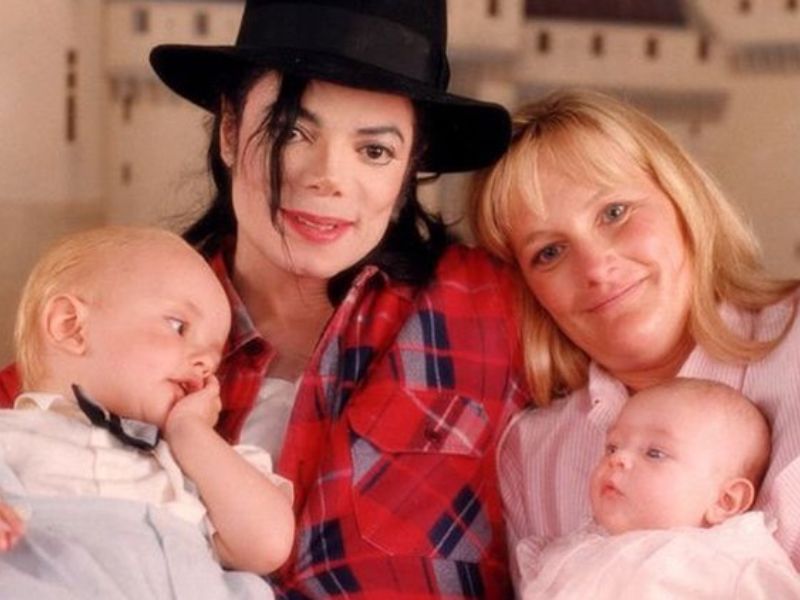 Michael Jackson's Family Dreams: Love, Babies, and History
Back in the late '90s, Michael Jackson was on a quest to fulfill his dream of having a family. First up, he gave it a shot with Lisa Marie Presley, but that didn't quite hit the right note. Then, along came Debbie Rowe, a dermatologist's assistant, and the stage was set for love. They said their "I do's" in 1996, and not too long after, the King of Pop was about to embark on his family adventure.
Michael Jackson's dream of starting a family began in February 1997, with the arrival of Michael Jackson Jr. But wait, that wasn't the final act. Michael had a grand idea to show the world their eternal connection, and that's when Prince came into the picture. Yet, despite this joyful time, it marked the beginning of the end for Michael and Debbie.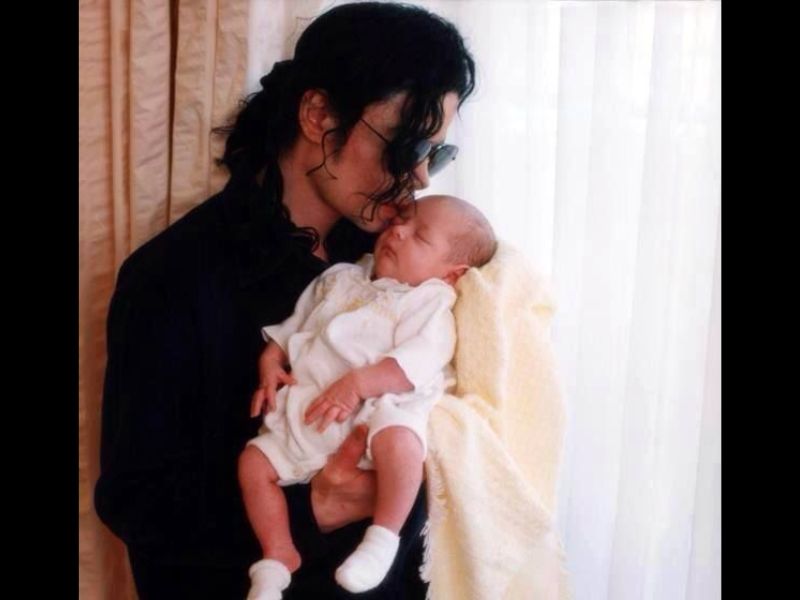 Paris Jackson: The Crown Jewel of Michael's Family
Just a few months after Prince's arrival, there was even more excitement in the air. Debbie Rowe and Michael Jackson had another bun in the oven. It didn't take too long to discover they were expecting a baby girl, and the world was about to meet the first and only daughter of the King of Pop.
Paris Jackson entered the stage in April 1998. Now, you might wonder about the name "Paris." Michael had a unique reason for choosing it, and it wasn't just about the city. He wanted to blend his own name and his mother's name into the mix to give his daughter a special moniker. With her name, Paris became a part of the Jackson family and their Neverland Ranch adventures.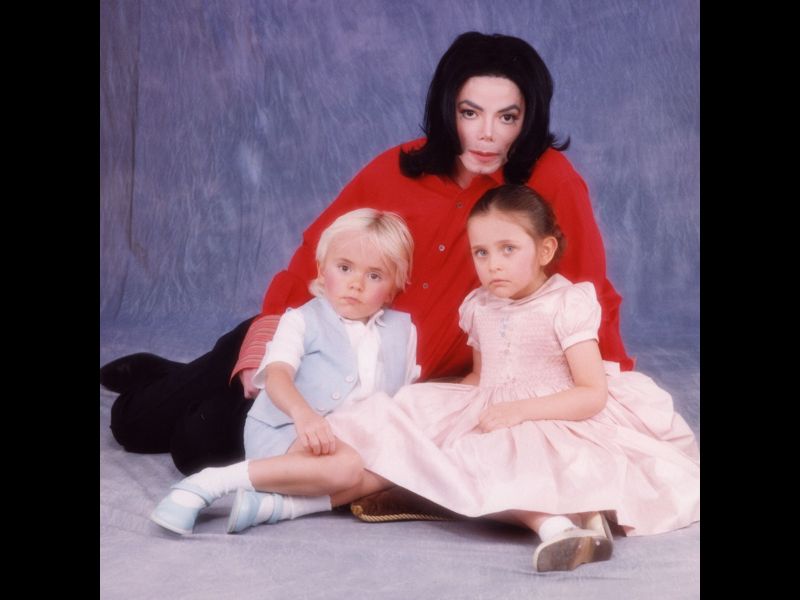 Every Snap and Fun Time with the Kids Caught on Camera
Michael Jackson didn't hide his dream of having a big family like the one he cherished in his own upbringing. So, when Paris and Prince entered the scene, he wasn't just going to sit back and let Debbie Rowe handle everything. Oh no, Michael wanted to capture every single moment.
It's been said that Michael was so enthusiastic about documenting their lives that he'd often trail his kids with a camera in hand. And to top it off, the music legend had a say in all of his children's outfit choices. But later, Paris and Prince revealed that Michael wanted everything to be real, ensuring they were having a blast in the photos taken around Neverland.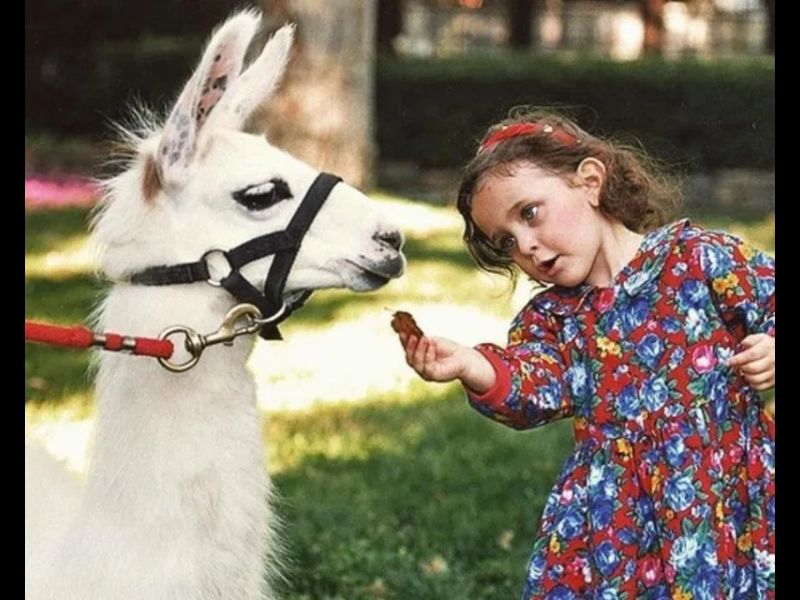 Neverland Ranch: Where Parenting Hits the Roller Coaster
Michael Jackson was known for many things, and one of the most unique was his Neverland Ranch, still ranking high among the list of iconic celebrity homes. While he owned the ranch before having a family, it quickly transformed into the ultimate place to raise his kids.
Roller coasters, carousels, and even a fully-stocked zoo were swiftly added to the grounds. Paris once shared that she'd spend hours riding her favorite horse on the carousel. It wasn't like the Jackson kids had their personal theme park at Neverland – they truly did.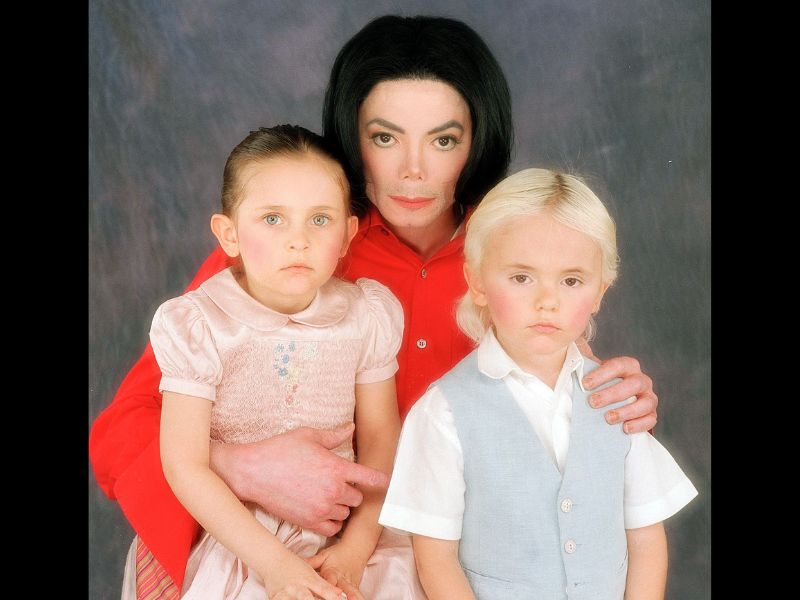 The Jacksons' Fashion Flair: Born to Be Stylish
Michael Jackson left an everlasting legacy with his dance moves and chart-topping hits. Yet another thing that turned heads worldwide was his impeccable sense of fashion. It's no wonder that Paris and Prince have been flaunting trendy looks since day one. Their fashion journey started as soon as they were born.
Some folks argued that they were dressed a bit too flashy for kids. But with Michael personally choosing their outfits, they were always camera-ready for those cherished family photo albums. Prince usually sported slacks and shirts, while Paris was often seen in dresses and bows. Their love for fashion has stayed with them to this day.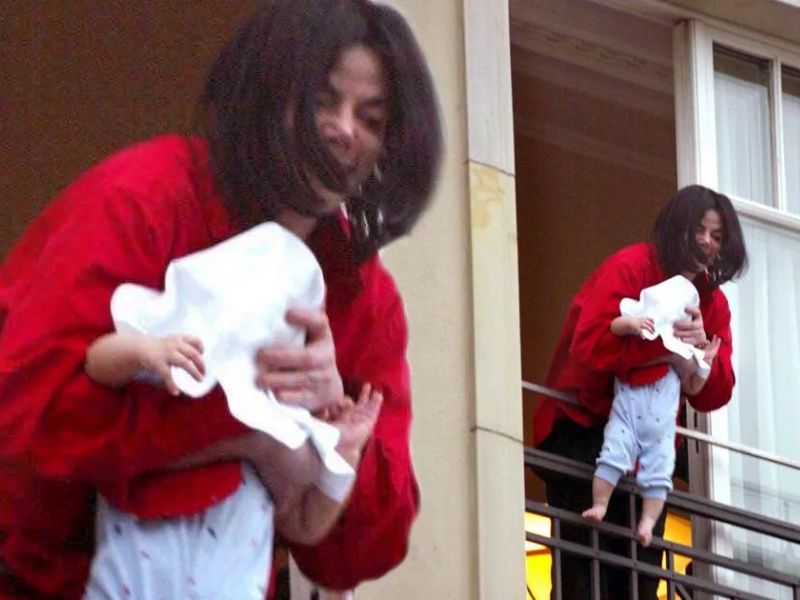 Blanket's Unveiling: A Controversial Introduction
Michael Jackson was never one to hide his love for his family. However, his desire to showcase his kids reached a new level of controversy when his third child arrived. After his split from Debbie Rowe, Michael used an anonymous surrogate to welcome his second son in February 2002.
Prince Michael Jackson II, now known as Bigi, was called Blanket for most of his life. Michael believed "A blanket is a blessing" and saw it as a symbol of love and care. Still, the incident in Berlin, where Blanket dangled from a hotel balcony, raised many eyebrows.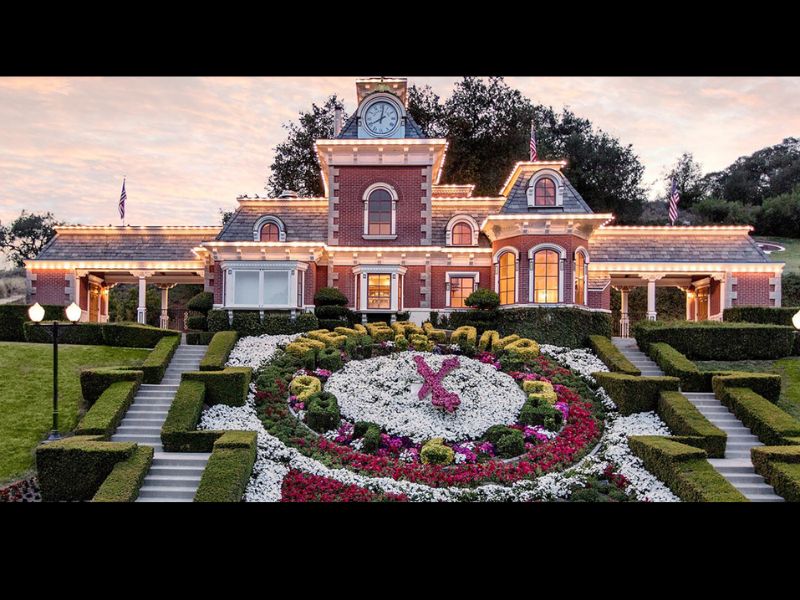 Peter Pan: The Unlikely Muse in Michael Jackson's Life
Joining the Jackson 5 at such a tender age made Michael Jackson a household name long before most kids could even tie their shoelaces. This unconventional childhood meant his brothers were his closest friends, and many believe he had mixed feelings about his fame.
In the midst of it all, Peter Pan became a source of comfort and inspiration for Michael. The boy who never grew up left a lasting mark on the musician's life and even inspired the creation of Neverland Ranch. Thankfully, Paris, Prince, and Blanket embraced their dad's love for the story by often dressing as its beloved characters.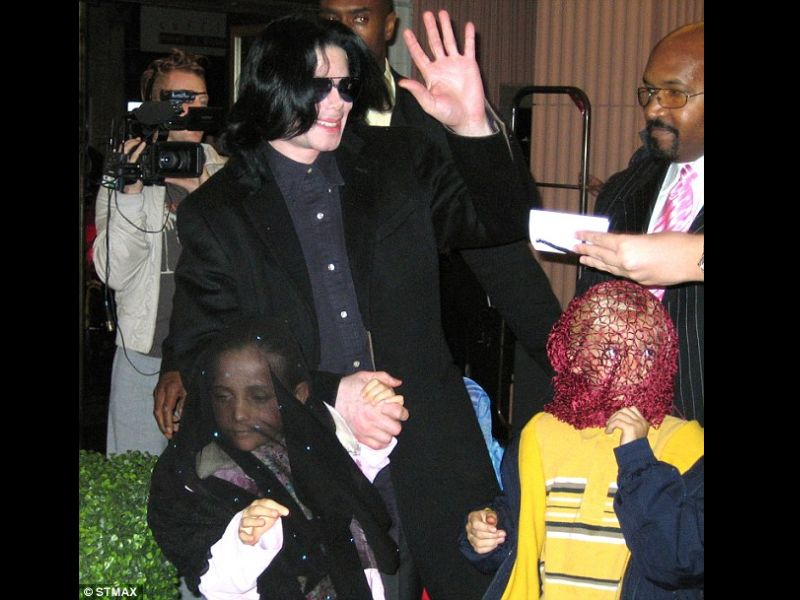 Michael Jackson's Creative Cover-Up for the Paparazzi
Being the child of a global superstar is an experience most of us can't fathom. It presented a challenging balancing act for Michael Jackson, who wanted to share his children with the world while preserving their privacy, aiming to prevent them from enduring the same childhood he did.
So, how did Michael handle this dilemma? Paris, Prince, and Blanket became masters of disguise whenever they ventured out of the house, covering up with clothes, masks, or fabrics to dodge the ever-present paparazzi. Ironically, these tactics often drew even more attention.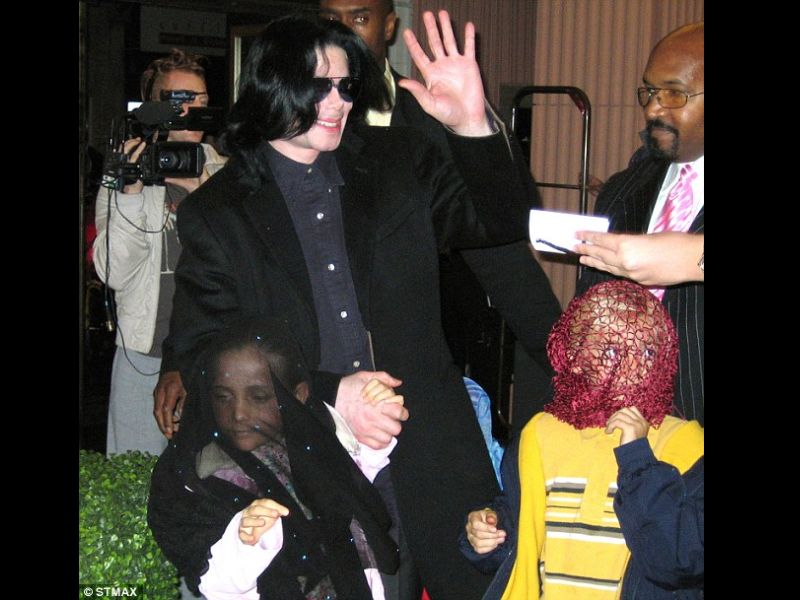 No Ordinary School Days for the Jackson Kids
It wasn't just in public that Michael Jackson's children were kept out of sight. Worried that they'd face invasive scrutiny in mainstream schools, Michael decided to keep them away from the usual student life to avoid unwanted attention.
This choice, though, had a downside: the Jackson kids missed out on making friends the regular way. Instead, they mingled with other famous youngsters at parties or gatherings, especially at Neverland Ranch bashes. One family they bonded with was the Hadids, which included models Bella and Gigi.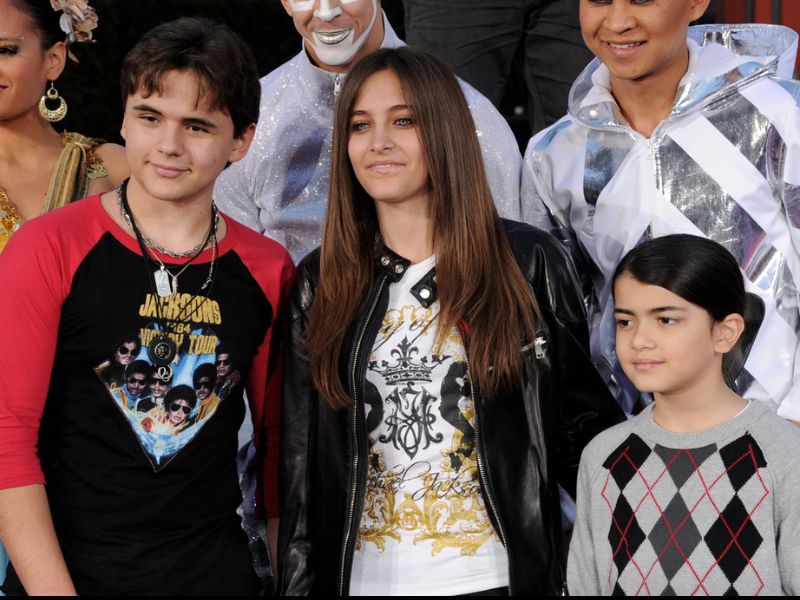 Balancing Act: Keeping it Normal for Michael's Offspring
Being the children of the King of Pop meant that a completely ordinary life was always out of reach for Prince, Paris, and Blanket. But that didn't stop Michael from trying to offer them a sense of normalcy. Sometimes he'd reportedly indulge their wishes, yet he also worked to strike a balance.
Michael aimed to juggle his superstar career with being a dad, and at times, the children were allowed to show their faces in front of the cameras. However, the family's hope for any hint of normalcy was shattered when Michael Jackson unexpectedly passed away on June 25, 2009, a moment that shook the world.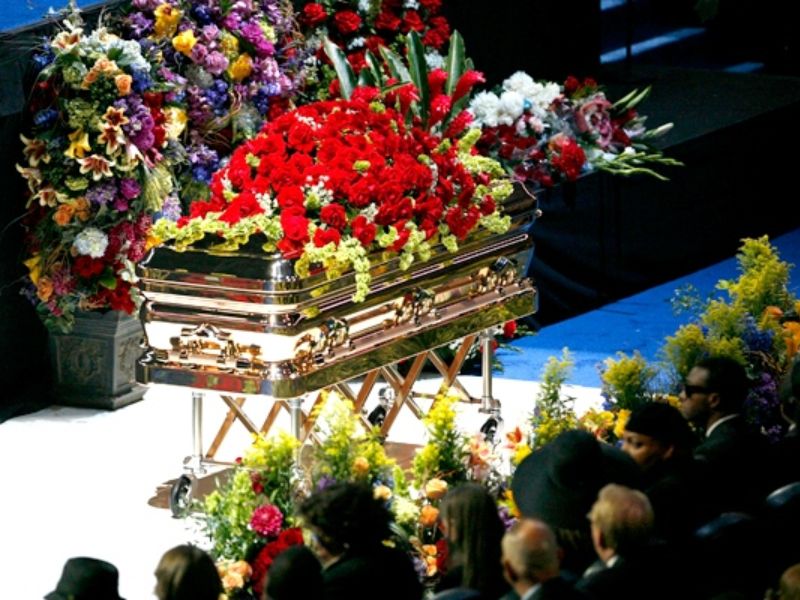 A Shock Felt 'Round the World: Michael Jackson's Passing
The day news broke of Michael Jackson's death, shockwaves reverberated across the globe. Within minutes, the world knew the sad truth, but many couldn't believe it was real. Some even suspected it was a hoax, especially since Michael was planning a major show at The Staples Center.
This was set to be Michael's last tour, and thousands held tickets to see the King of Pop. Learning that he had passed away due to an accidental overdose of prescribed medicine made it all the more tragic. Many wondered how the children would cope with the loss of their father, who was just 50 years old.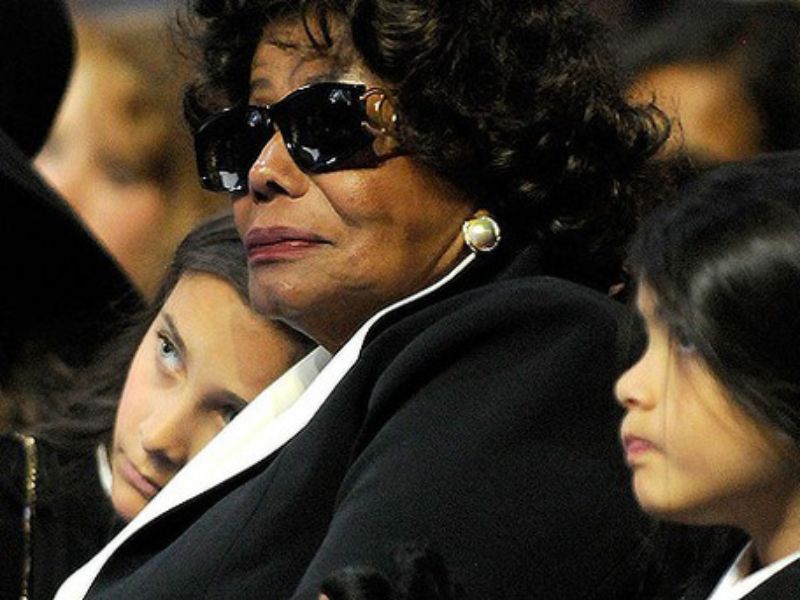 Family Bonds and Care: The Jackson Children's Support Network
Losing a parent is an immense hardship, especially when you're still a child. For Prince, Paris, and Blanket, their father's passing meant mourning in front of the world as millions came together to honor Michael Jackson.
The children had been with Michael all their lives, with supervised visits from Debbie Rowe. Fortunately, they weren't left alone in their grief. Michael's extensive family stepped up, with his mother taking on the role of caregiver before TJ Jackson offered his support. The children were never alone during such a challenging time.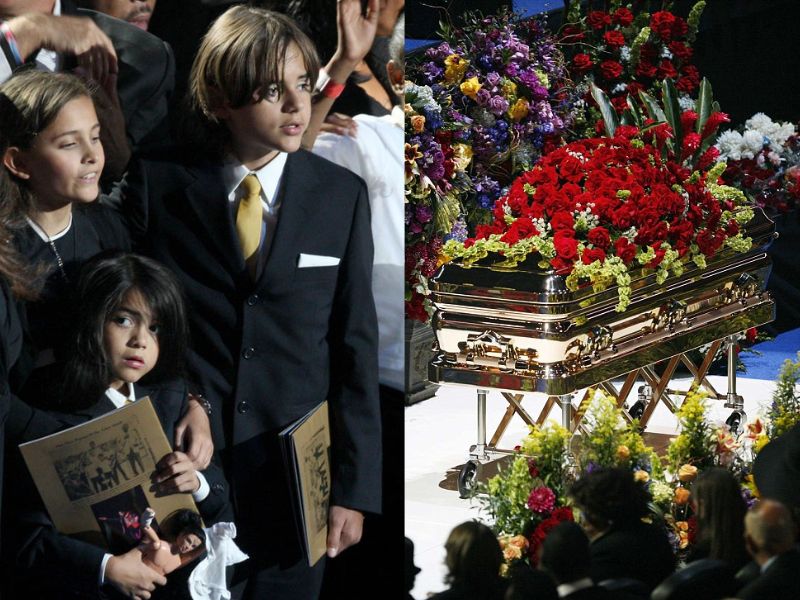 From Private to Public: The Jackson Kids Step into the Spotlight
Dealing with grief can be tough, and Prince, Paris, and Blanket needed some time away from the world to bid their father farewell. It took them 12 days to gather the strength to join the public for a memorial service.
At The Staples Center, many saw their faces and heard their voices for the first time in years. The overwhelming emotions hit young Blanket the hardest, but Paris and Prince remained resilient. Prince even praised Michael as "the best father you could ever imagine."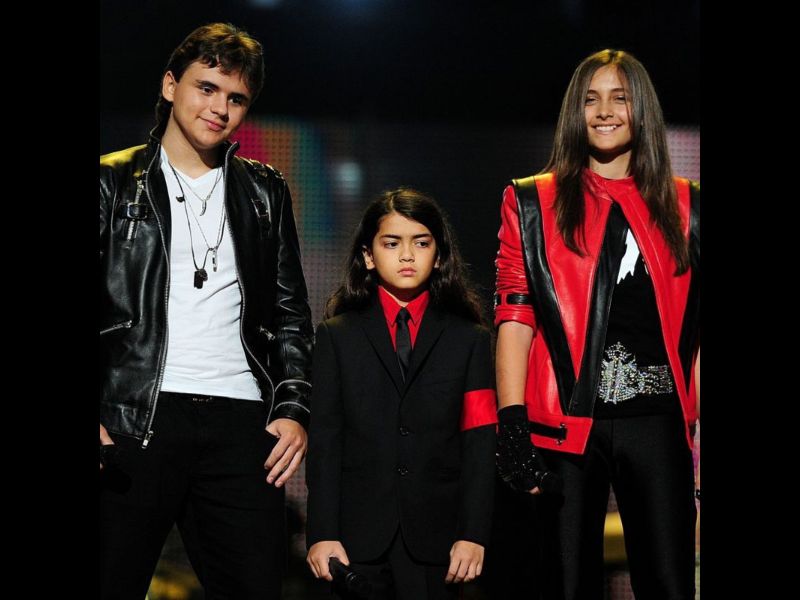 New Opportunities After Michael's Passing
Katherine Jackson, Michael's mom and the children's grandmother, became their guardian, striving to bring normalcy into the lives of Prince, Paris, and Blanket. She started by moving them out of Neverland Ranch to a Calabasas gated community, hoping to leave behind any lingering pain.
Next on Katherine's agenda was sending the kids to school for the first time. However, she believed that public school wasn't the way to go. Instead, they attended a private school where they could make genuine friends and go out without concealing their faces.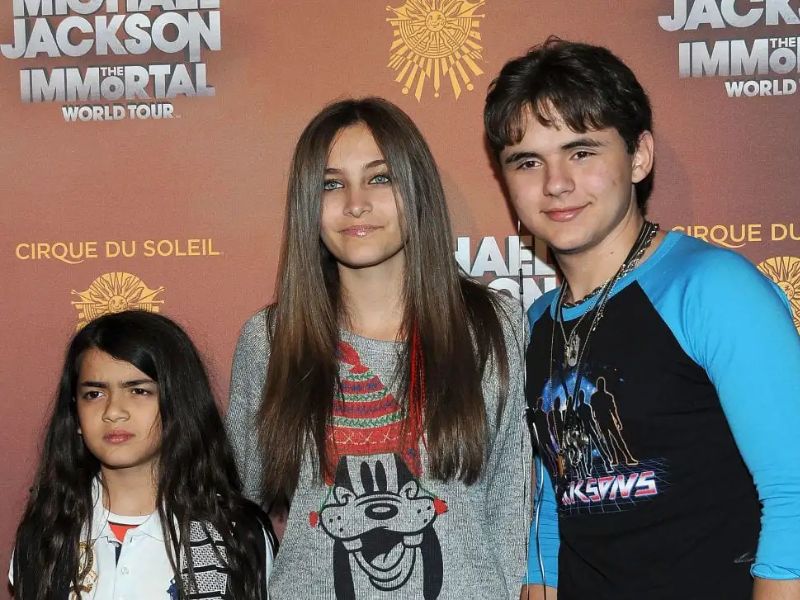 Always in the Spotlight: Life in the Public Eye
Despite Katherine Jackson's well-intentioned efforts to give her grandkids a normal life, it was an uphill battle. Their previous seclusion and Michael Jackson's legacy meant the world wanted to know everything about Prince, Paris, and Blanket.
This also meant constant media attention. In 2010, the trio was asked to pick up a Grammy in honor of Michael receiving the Lifetime Achievement Award. They wore red armbands to remember their father, but it was overwhelming for Blanket, who chose to stay in the audience with his trusty teddy bear instead.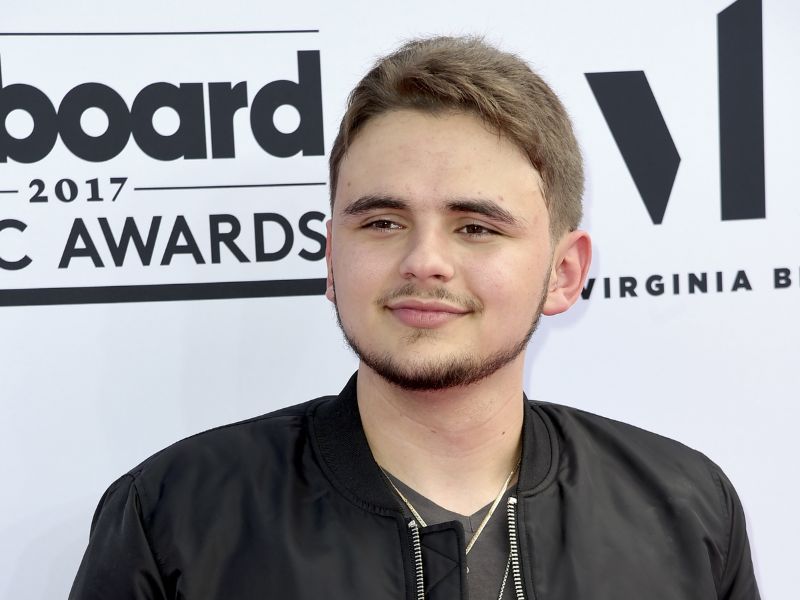 Prince Jackson Steps into the Hollywood Spotlight
As the eldest son of Michael Jackson, Prince had some pretty big shoes to fill, but he wasn't about to coast on his father's fame. In 2013, at the age of 16, he was offered a gig as a guest correspondent on 'Entertainment Tonight,' and he couldn't pass it up. That was Prince's cue to jump into show business and build a career all on his own.
With his sights set on becoming a well-rounded entertainer, he began exploring acting, writing, producing, and directing.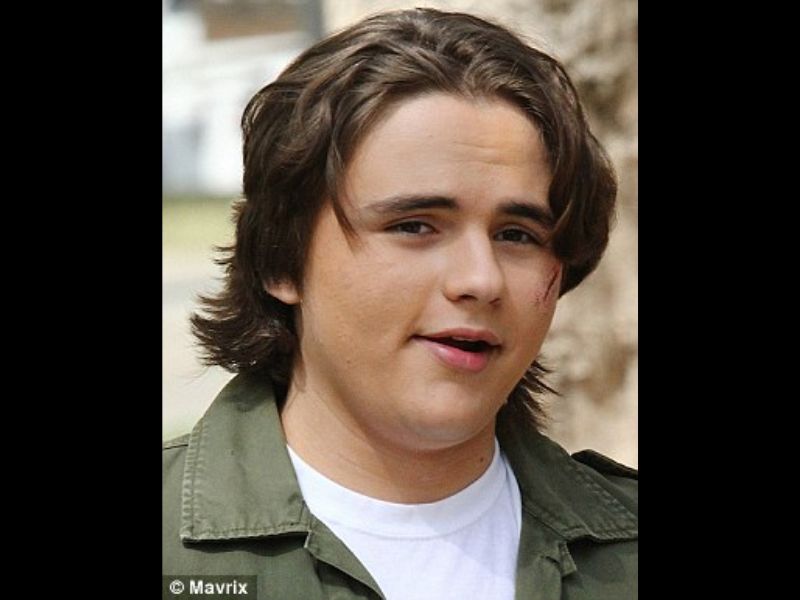 From ET to '90210': Prince's Acting Journey
Working with 'Entertainment Tonight' was a great start, but Prince had even bigger dreams. In 2013, he got the opportunity to appear on '90210,' one of the hottest drama shows of the time. Many believe his father, Michael, would be proud to see him achieve these milestones.
In '90210's season finale, Prince showcased his acting chops as a music-loving character who found himself in a concert mishap. This gig allowed him to mingle with some big names in the industry.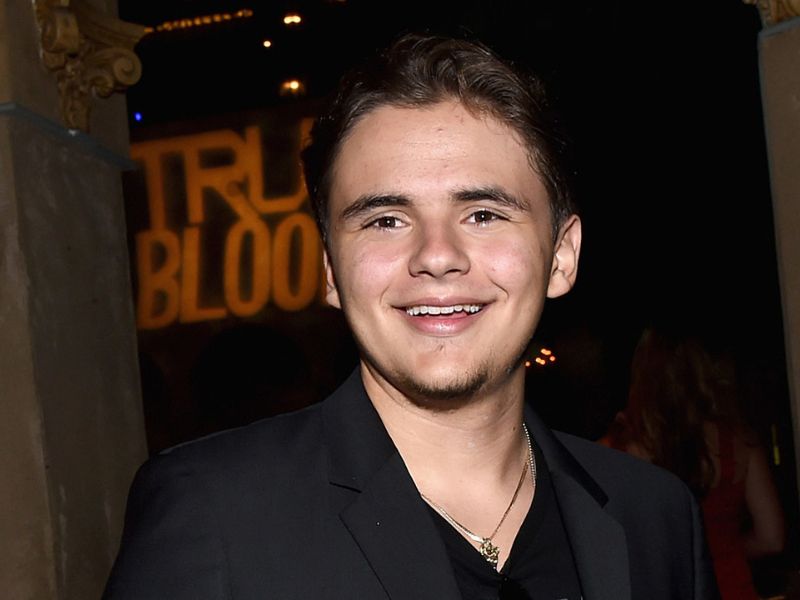 Prince's College Adventure
Balancing a life under the spotlight with the pursuit of a regular life can be quite the juggling act, especially for someone who grew up in the public eye like Prince Jackson. However, when he was just 17, he decided to take another big step and head to college.
Not just any college, though. Prince chose Loyola Marymount University in California, a stone's throw from his LA home. He started with a major in film studies but later switched gears to earn a business degree.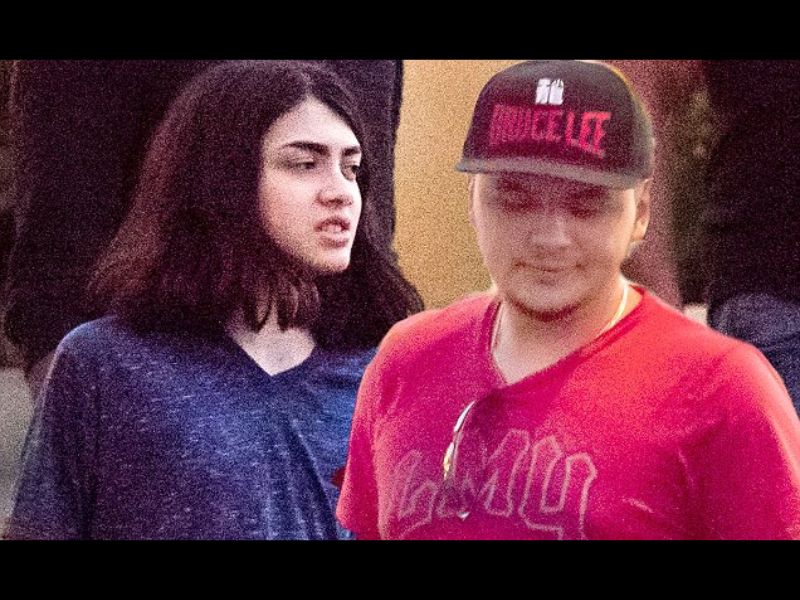 Teaming Up with Bigi for a New Project
At the age of 22, fresh out of college, Prince Jackson had everyone wondering what his next move would be. It didn't take long for him to make a big announcement, and he wasn't going solo. Prince revealed that he and Bigi (formerly known as Blanket) were teaming up for a new project.
The brothers had a plan to launch a social media channel where they'd review various films. Their videos racked up millions of views, but it seems the project may have taken a back seat for now.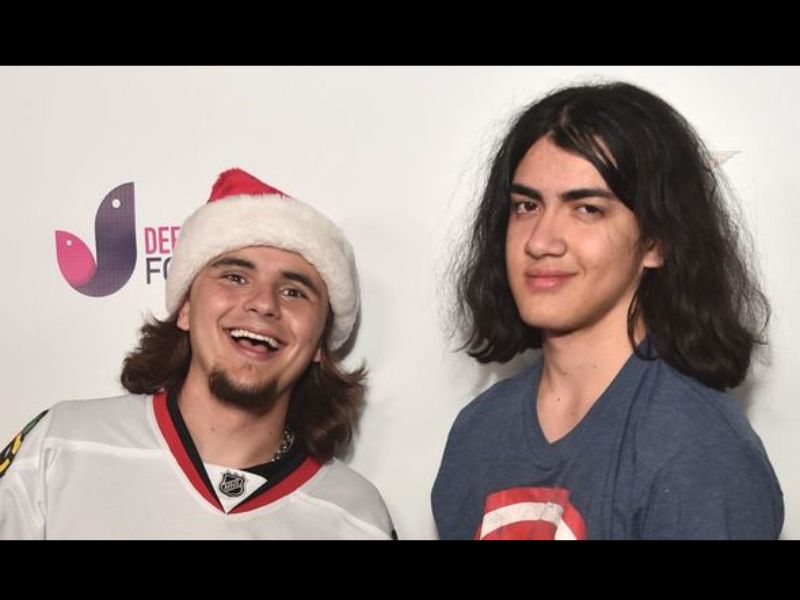 Close-Knit Brothers
Despite having different mothers, there's no sibling rivalry between Prince and Bigi Jackson. They've been seen together frequently and clearly enjoy working together. Their social media channel shows that they share a strong bond and their father's legacy is alive and well in their relationship.
Some sources close to the brothers even say that Prince is protective of Bigi, especially when he's targeted for being the quietest of the three siblings. Although Bigi tends to avoid the spotlight and social media, he's far from silent in his own way.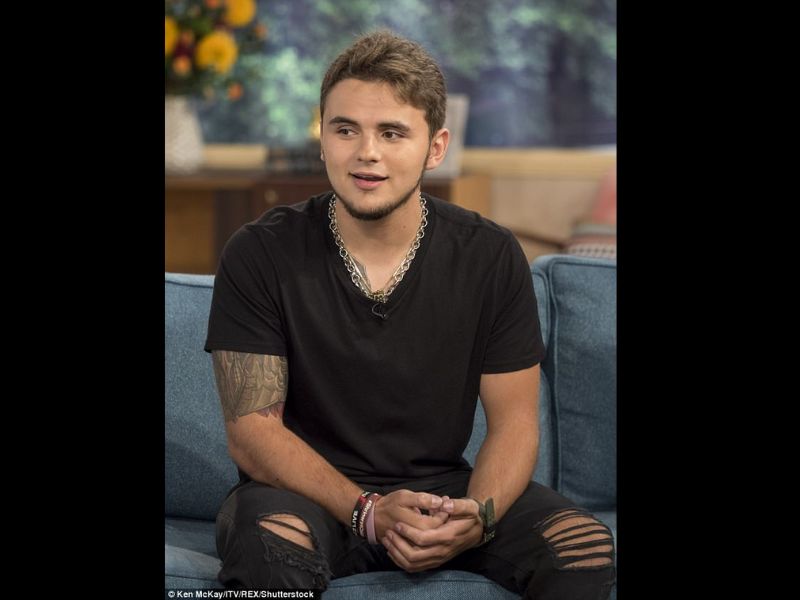 Prince's Musical Ambitions
While Prince Jackson has many personal goals, one of his main objectives is to honor the memory of his father, Michael Jackson. He's made it clear that he wants to follow in his dad's footsteps, and he believes that pursuing a music career is a way to do just that.
In a 2016 interview with the LA Times, Prince confessed that Michael's music has always been a significant influence on his life. He plans to produce and direct his own films before stepping into the world of music, just like his legendary father.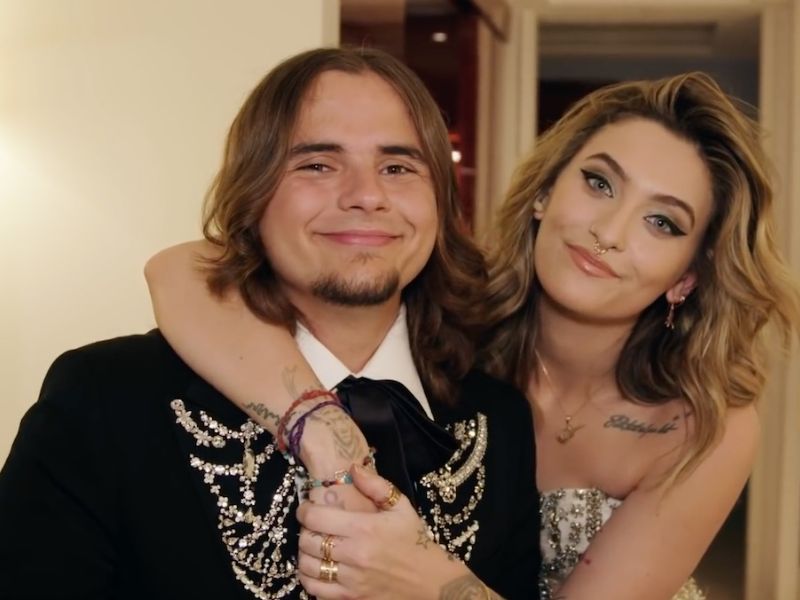 Paris and Prince: Keeping Their Father's Legacy Alive
For years, the Jackson children were kept away from the public eye. But in the past decade, they've stepped into the limelight without forgetting their father. Paris and Prince frequently attend red carpet events and award shows, often accepting honors on their father's behalf since his passing.
In 2019, the brother-sister duo made an appearance at a 60 Years of Motown event, hand in hand. While Bigi chose to stay away from the red carpet, Prince and Paris made it clear that Michael's legacy will endure. They also used the moment to show the world how close they remain.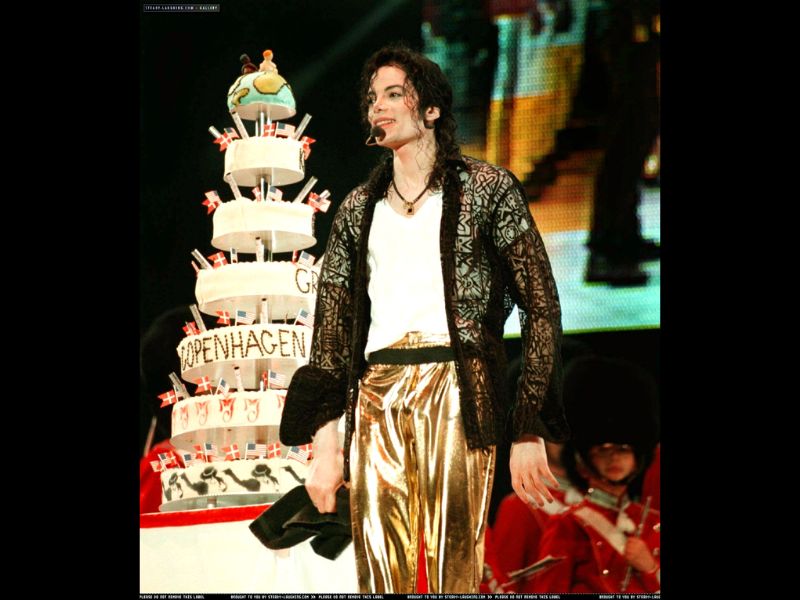 Celebrating Michael's Birthday
Paris and Prince are on a mission to keep their dad's memory alive in many ways. On what would have been Michael Jackson's 64th birthday, August 29, 2022, the siblings took to social media to wish their late father a happy birthday.
They shared a bunch of childhood photos, like ones of them in highchairs, cooking with their dad, and celebrating with the family. Prince expressed gratitude to Michael, saying he misses him more each day but also loves him more each day.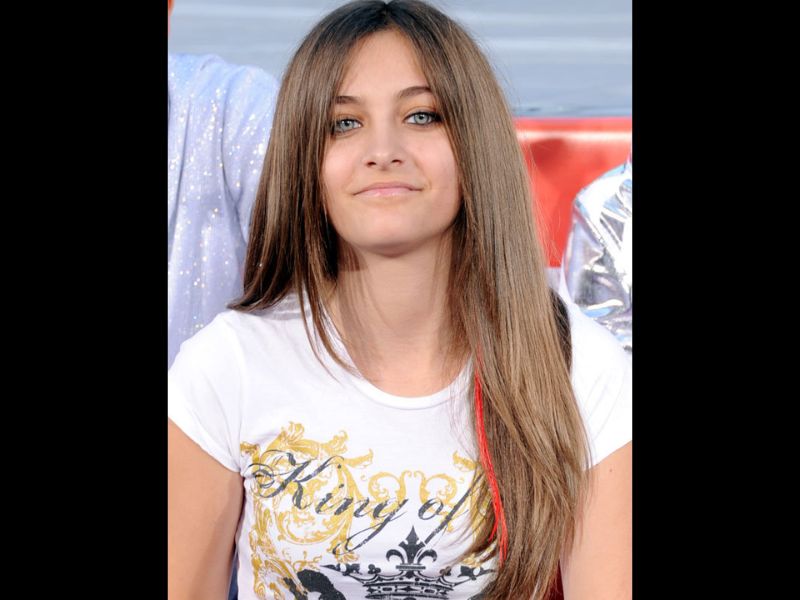 Paris Jackson's Tough Teenage Years
Paris Jackson's recent years have been full of career successes, but it wasn't always smooth sailing. At the age of 11, she had to grapple with the devastating loss of her father. Paris later revealed that she didn't know how to cope without Michael in her life.
Things took a darker turn when she was 15. Paris confessed to Rolling Stone that she battled addiction and had tried to take her own life multiple times during her teenage years, prompting her family to intervene and provide support.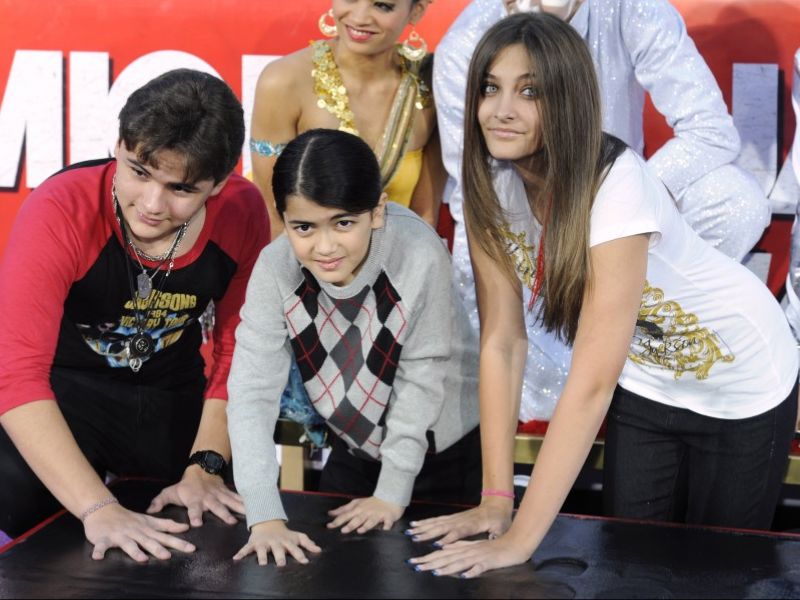 A Life-Changing Move
Paris Jackson's life took a major turn at the age of 15. Struggling to find her way, she accepted her family's help and left California for Utah. There, she focused on attending a therapeutic school to overcome her addictions.
This move turned out to be a lifesaver, helping Paris get back on track and inspiring her to enroll in community college. She began to pave her own path in the world.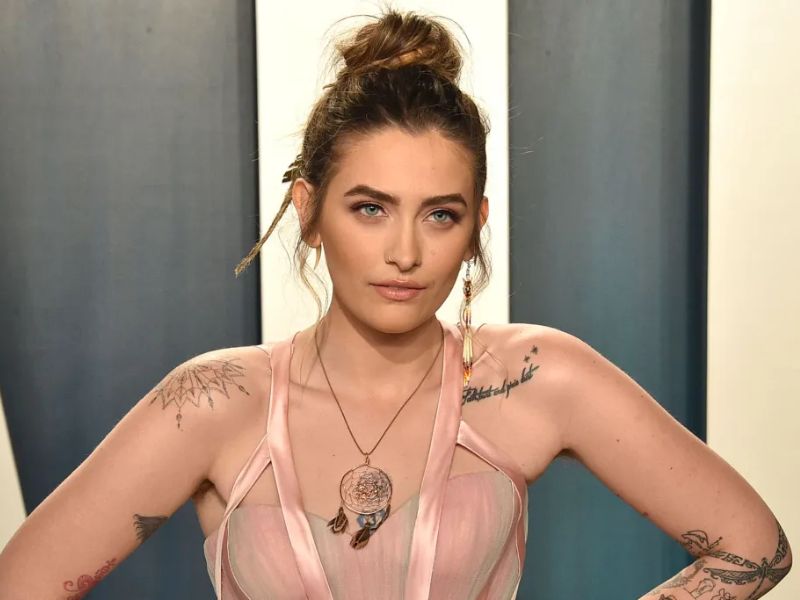 From College to Modeling
While Paris may have left college, she had a clear plan in mind: to pursue a career in modeling. It seemed like the perfect fit, considering her natural ability to captivate the camera. After all, she'd been in front of the lens since she was a kid, thanks to Michael's penchant for taking family photos.
Paris's break came in 2017 when she signed with the prestigious IMG Models. This move catapulted her into the world of high-fashion, landing her on the cover of Vogue and cementing her place as a sought-after model.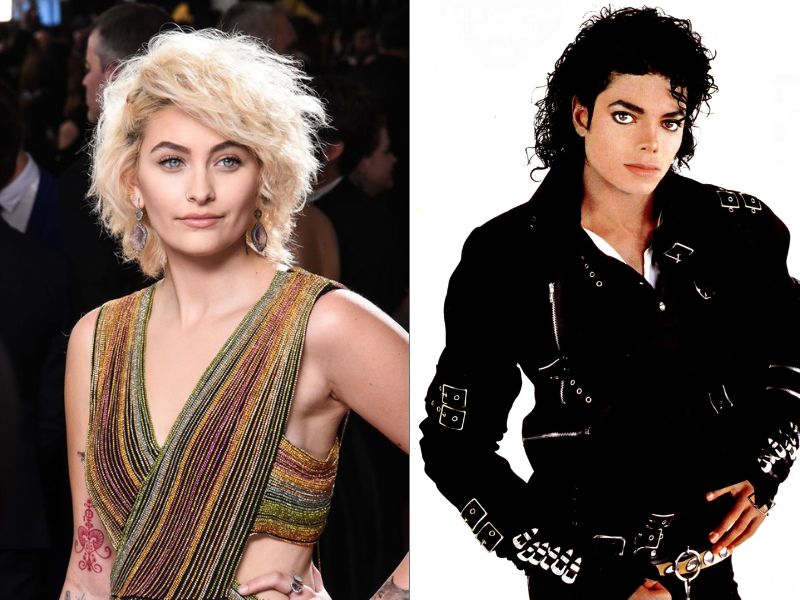 Paris Jackson's Positive Vision
Paris Jackson's modeling career isn't just about striking poses. She's got big plans inspired by her legendary father, Michael Jackson. He made a huge positive impact with his music, and now Paris wants to do the same in the fashion world.
In an interview with Vogue Australia, Paris shared her aspiration to leave a "positive imprint" on the fashion industry. She's keen to challenge the industry's standards and remind everyone that there's no such thing as a one-size-fits-all standard.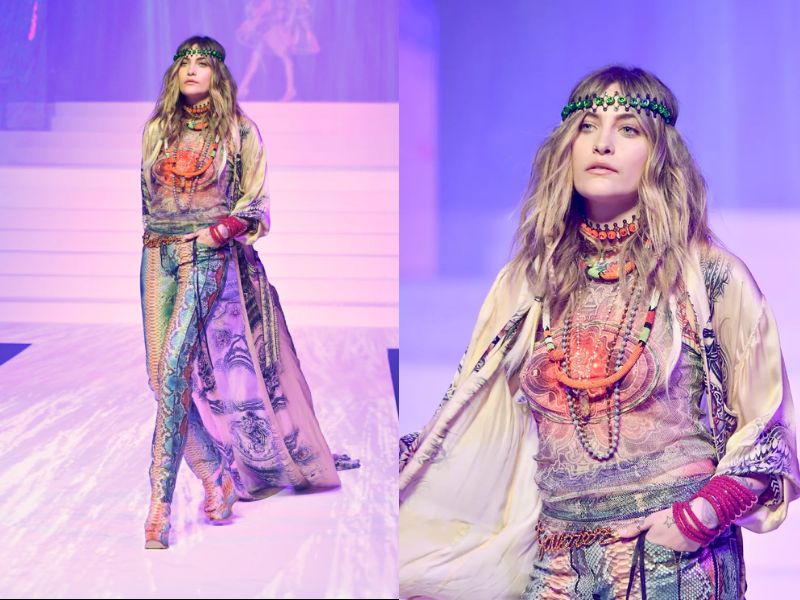 Paris Struts Her Stuff at Paris Fashion Week
Walking in Paris Fashion Week is a dream come true for many models, and Paris Jackson got to live it. In January 2020, she graced the runway at this glamorous event, bringing her own brand of star power to the world of high fashion.
Paris strutted her stuff for Jean-Paul Gaultier Haute Couture in their Spring/Summer 2020 Collection. She shared the spotlight with supermodels like Gigi and Bella Hadid, and she absolutely rocked the catwalk, bringing the clothes to life in style.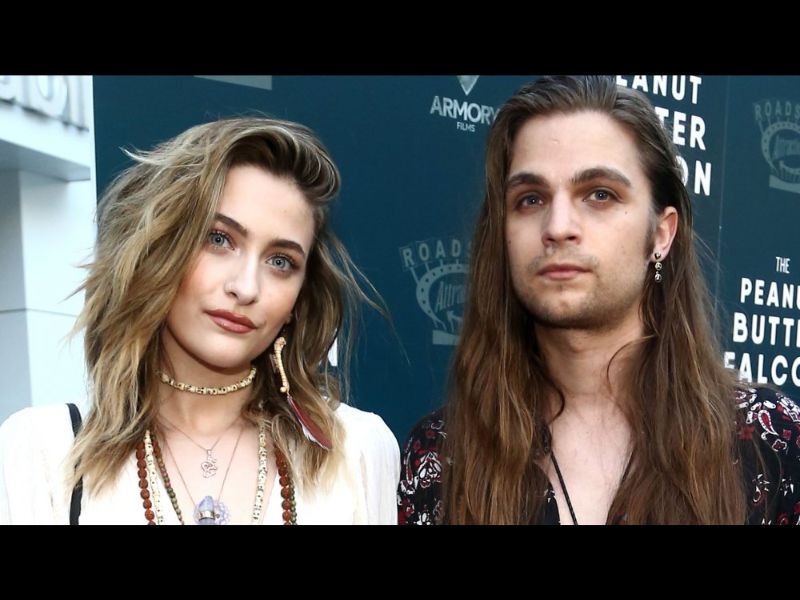 The Soundflowers Blossom
Paris Jackson's talents go beyond modeling. She's also ventured into the world of music. Her relationship with Gabriel Glenn led to the birth of a band called The Soundflowers, with Paris taking center stage.
Though she and Gabriel have since gone their separate ways, they created a unique sound, a blend of hippie and folk music, and quickly gained a devoted fanbase. Everyone was eager to see what the daughter of Michael Jackson would bring to the world of music.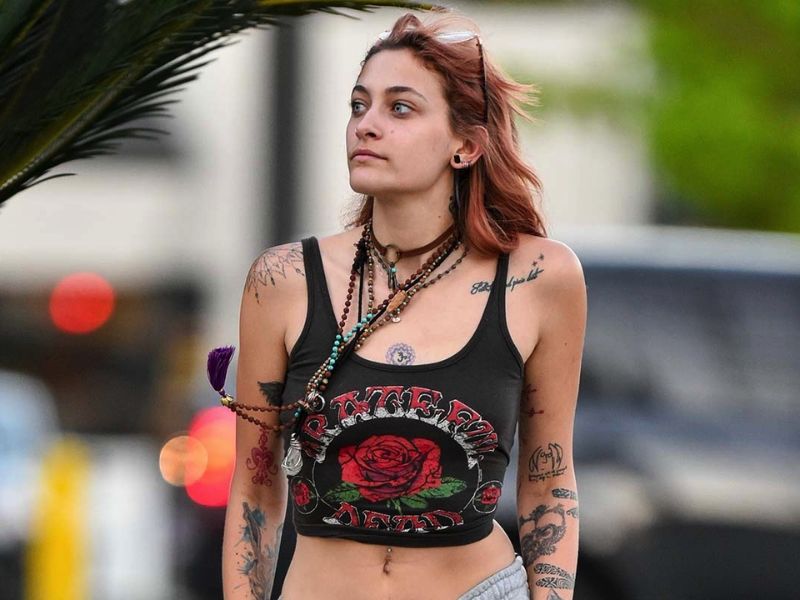 Paris's Inked Expression
Paris Jackson is known for her impressive tattoo collection. Unlike her father, Michael, whose cosmetic tattoos were a hidden secret, Paris proudly displays her ink.
She began her tattoo journey after coming of legal age and now boasts over 50 tattoos. Each one holds special meaning for her. From animals like peacocks and elephants representing her love for nature to a "B" for Bigi, her tattoos are a unique form of self-expression.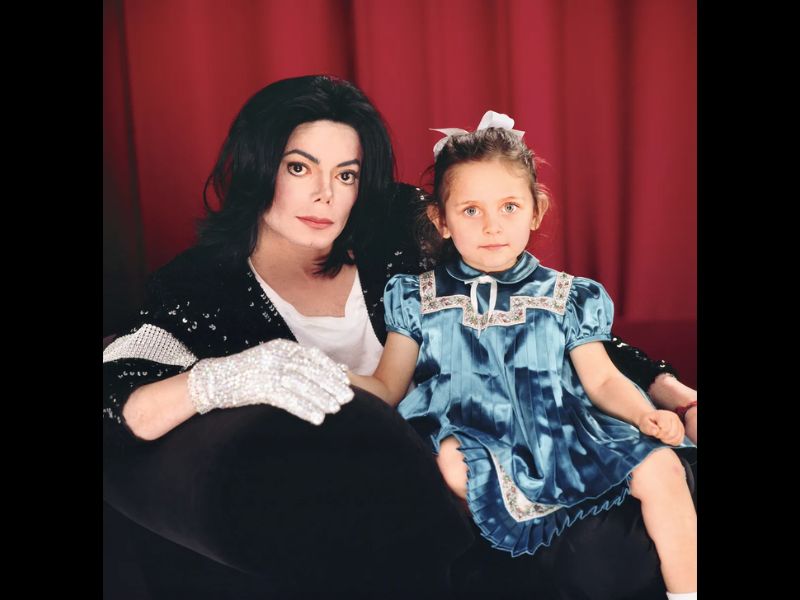 Michael's Precious Daughter
Paris Jackson, the only daughter of Michael Jackson, had a special connection with her father. She believes he loved all of his children equally, but there's a reason she might have felt like she was his favorite. He showered her with love and attention, boasting to others about her achievements.
Their close bond meant that Michael's passing hit Paris harder than her siblings. She never had to wish for anything, and her dad was always there to make her feel cherished. Losing him was an immense loss that she felt deeply.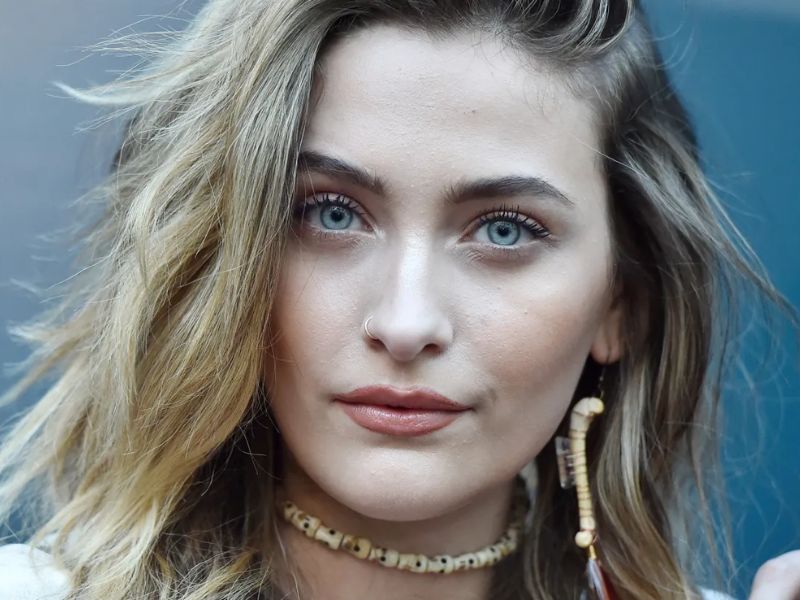 Rumors About Paris Jackson in 2022
The Jackson siblings are constantly in the spotlight, and Paris Jackson is no exception. In 2022, she unexpectedly found herself at the center of a shocking rumor. During the summer, the false news that Paris had passed away began to circulate. Unfortunately, celebrities often face such rumors, and Paris was no exception. The good news is that these rumors were completely untrue. Still, many people took to her social media pages to express their condolences, believing the false reports.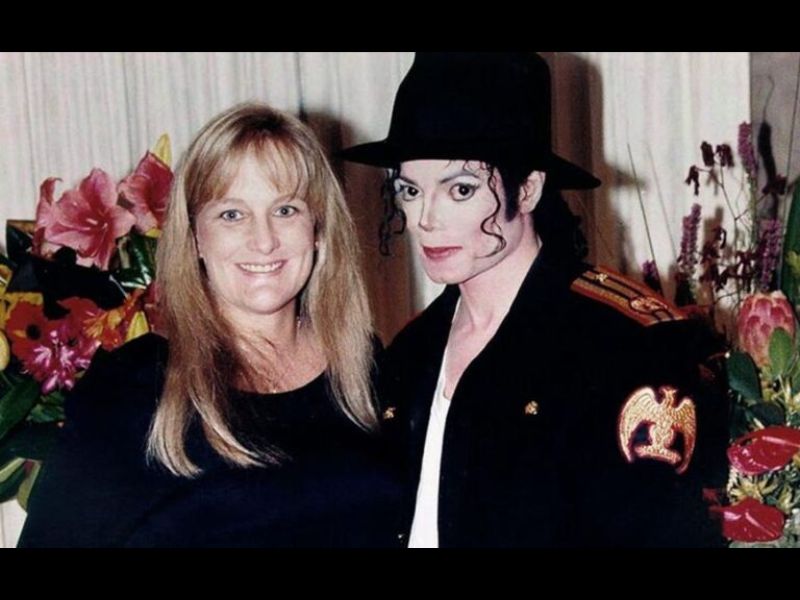 Debbie Rowe's Guilt About Michael Jackson's Passing
The loss of Michael Jackson had a profound impact on the music world and the Jackson family. Despite their divorce years earlier, Debbie Rowe, the mother of Paris and Prince, was deeply affected by Michael's passing. What's surprising is that Debbie partially blames herself for the tragic loss.
In a September 2022 documentary, "TMZ Investigates" delved into the final months of Michael's life, and the documentary suggested that Debbie Rowe felt responsible for his death. The reason for her guilt stems from her work for a doctor, Dr. Klein, who faced accusations of prescribing medication to Michael. Debbie revealed her feelings of guilt, saying that she should have taken action but didn't, adding, "I was basically as bad as him."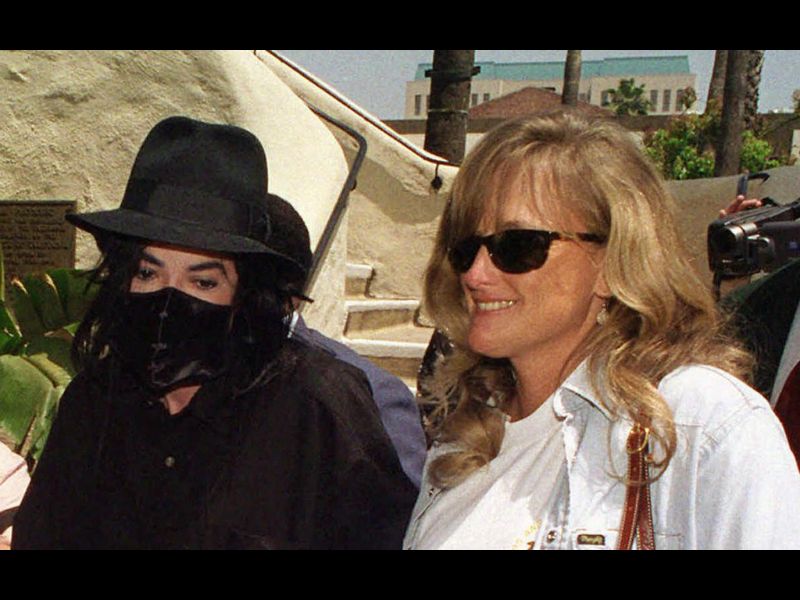 Debbie Rowe's Feelings of Responsibility
Debbie Rowe's role in her children's lives was limited after her divorce from Michael Jackson. At first, she had organized visits to see her children, Prince and Paris. However, by 2001, her paternal rights were terminated. She later attempted to regain those rights.
Debbie's deep-seated feelings of guilt regarding Michael's passing are related to her employment with Dr. Klein, who had been accused of providing medication to Michael. In the documentary, she admitted that she felt culpable and regretted not taking action, saying, "I should have done something and I didn't." These emotions weighed heavily on her as she looked back on that time.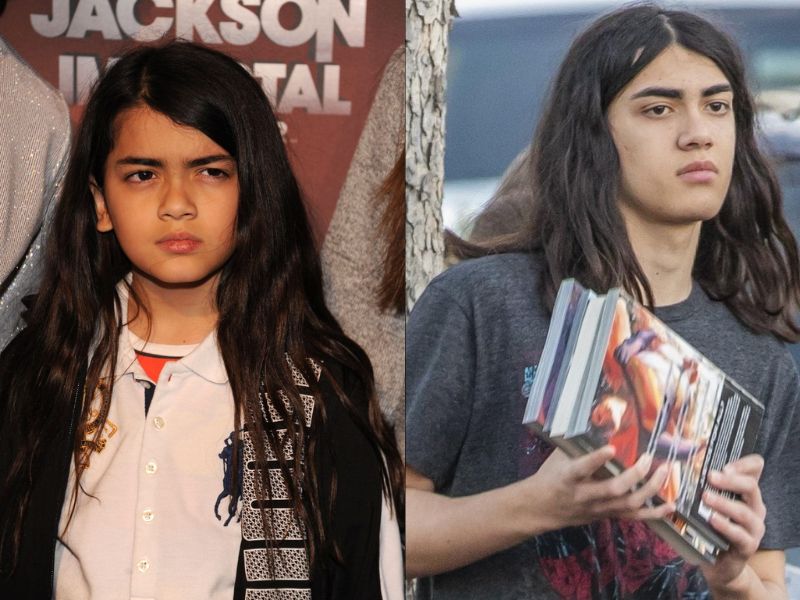 Bigi Jackson's Fresh Start with a New Name
When Michael Jackson passed away, Paris and Prince were old enough to grasp the magnitude of the situation, but Blanket, the youngest of the trio, struggled with it. Overwhelmed by the circumstances, he decided to step away from the public eye and keep his life more private.
In 2015, Blanket decided to make a significant change and renamed himself Bigi. It's said that he faced bullying due to his previous nickname, which led him to this decision. Originating from Germany, the new name, Bigi, symbolizes qualities like inspiration, sensitivity, and idealism. This change helped boost Bigi's confidence and marked a fresh start for him.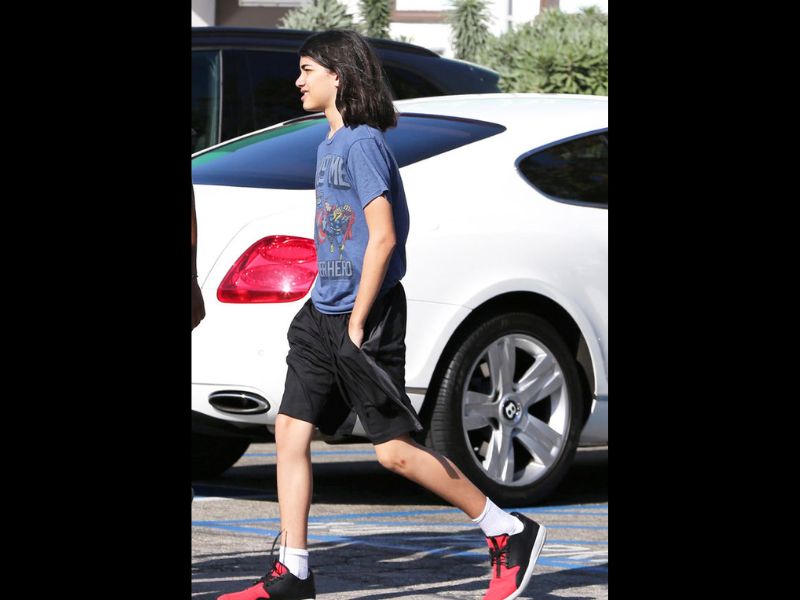 Bigi Jackson's Love for Privacy
Being very young when his father, Michael Jackson, passed away, it's unclear how much Bigi comprehended about his father's fame. This could be why he tends to steer clear of the limelight, focusing on maintaining a private life.
Bigi finds comfort in spending quality time with his loved ones, and he's passionate about movies and comic books. Many were drawn to Bigi and Prince's review series because of Bigi's extensive knowledge and love for films. His deep interest in the world of movies adds another layer to his unique personality.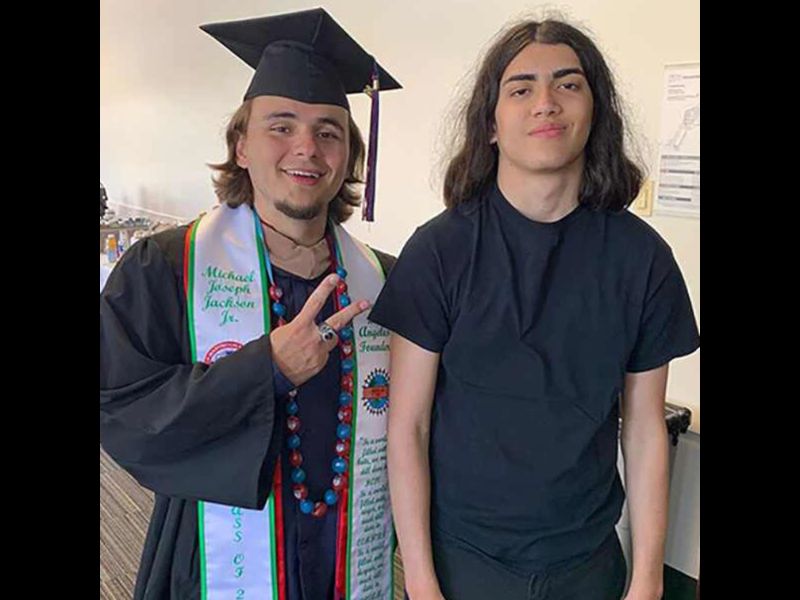 Bigi Jackson's Quest for Privacy
Being very young when Michael Jackson passed away, many have wondered if Bigi truly comprehended his father's immense fame. It's possible he didn't fully grasp the extent of it. This could be why he prefers to maintain a more private life.
Bigi enjoys spending time with loved ones and has a strong passion for movies and comic books. His extensive knowledge of films played a significant role in the appeal of Bigi and Prince's review series.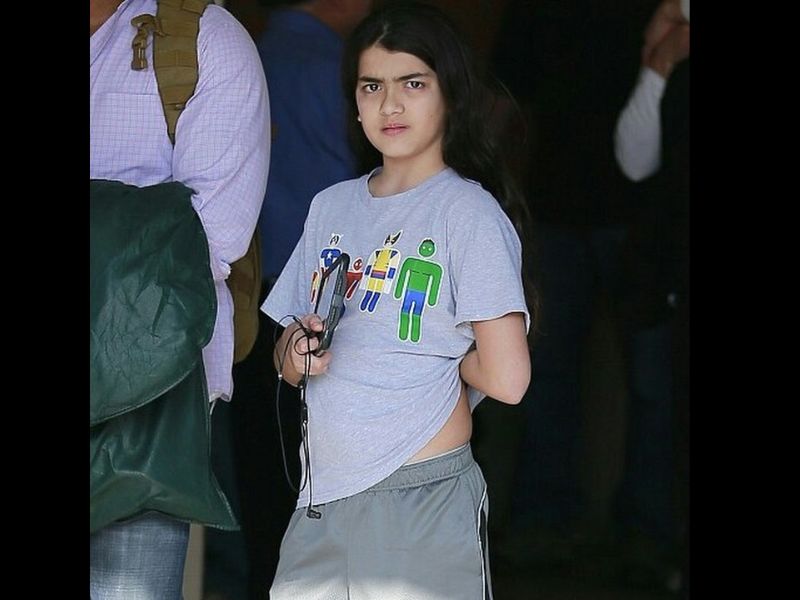 Overcoming Shyness for the Limelight
Bigi's aversion to the public eye is largely due to his shyness. However, in February 2020, a turning point occurred when he celebrated his 18th birthday alongside his brother Prince. Since then, Bigi has become more open to appearing in his siblings' social media posts and attending major events.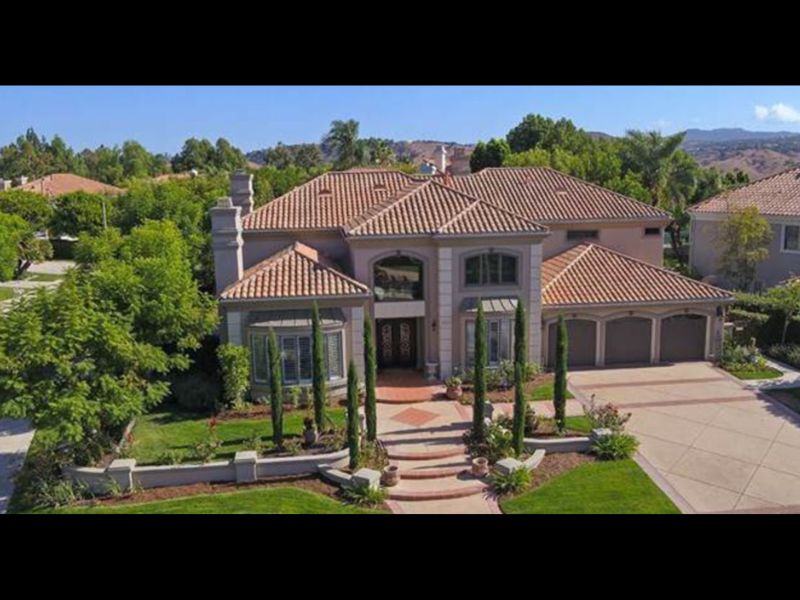 Bigi's Independent Start at 18
At just 18 years old, Bigi decided to use his savings to invest in his own place, a $2.6 million property. Fortunately, he didn't have to sever ties with his family. He resides in Calabasas, California, in a gated community that allows him to maintain his privacy.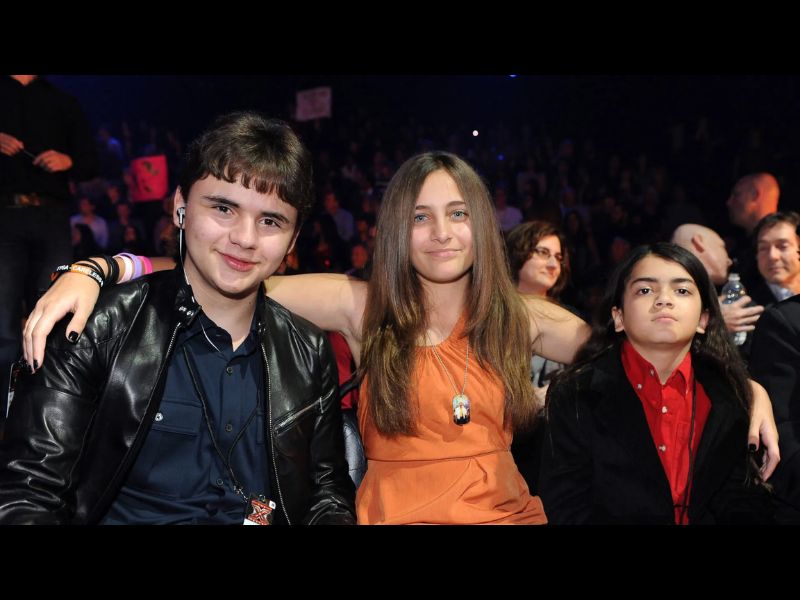 Following in Michael Jackson's Footsteps
Many wonder if Michael Jackson's children will inherit their father's characteristics and talents. It seems they have in their unique ways. Prince exhibits his father's confidence, Paris continues his musical legacy, and Bigi is considered the most reminiscent of Michael, particularly in his later years.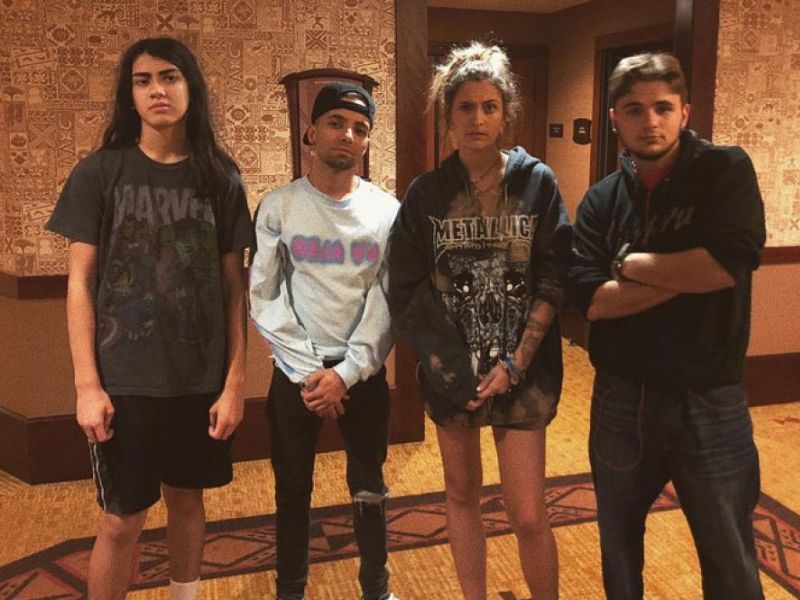 The Jacksons' Worth and Inheritance
Michael Jackson consistently ranked high on Forbes' list of highest-paid deceased celebrities, and this wealth is now transferred to his family. In addition to his music and estate income, his children also have access to half of the Beatles' music catalog, earning them approximately $8 million from Michael's estate alone. Their collective net worth could reach up to $100 million each.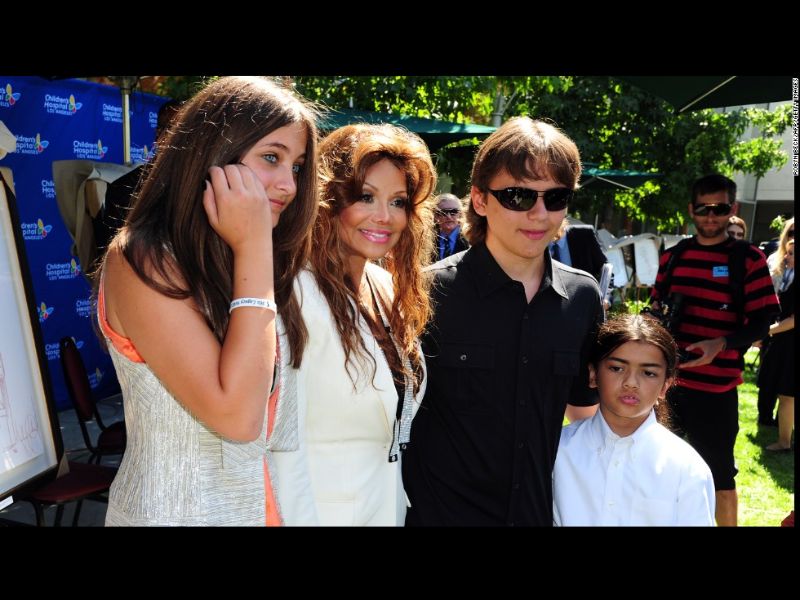 Famous Godparents Watching Over the Jackson Kids
Losing a legendary father like Michael Jackson could leave his children feeling lost in the spotlight. However, these siblings have some impressive godparents who look out for them, thanks to their father's connections in the industry.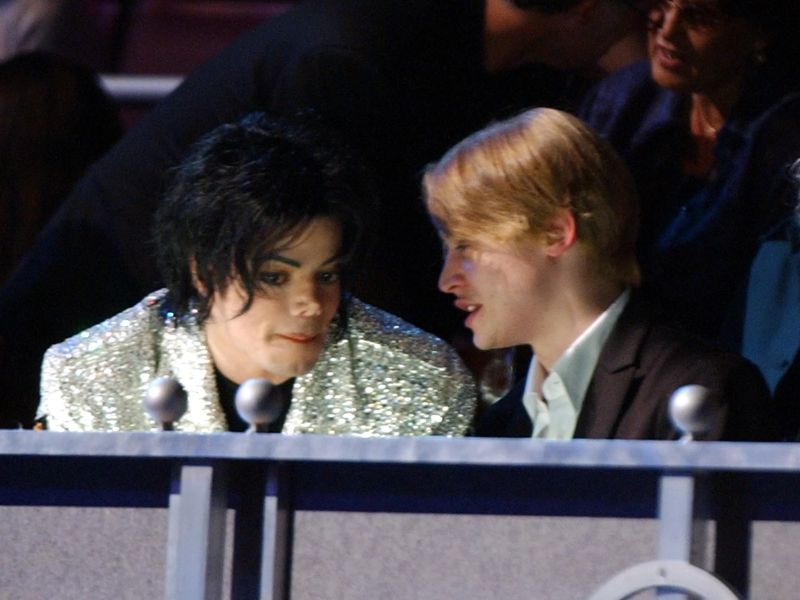 Macaulay Culkin's Bond with the Jacksons
Macaulay Culkin, known for his child stardom, has had his fair share of challenges. Despite facing controversies, he has been there for the Jackson children, drawing from his own experiences. Macaulay is serious about his role as their godfather.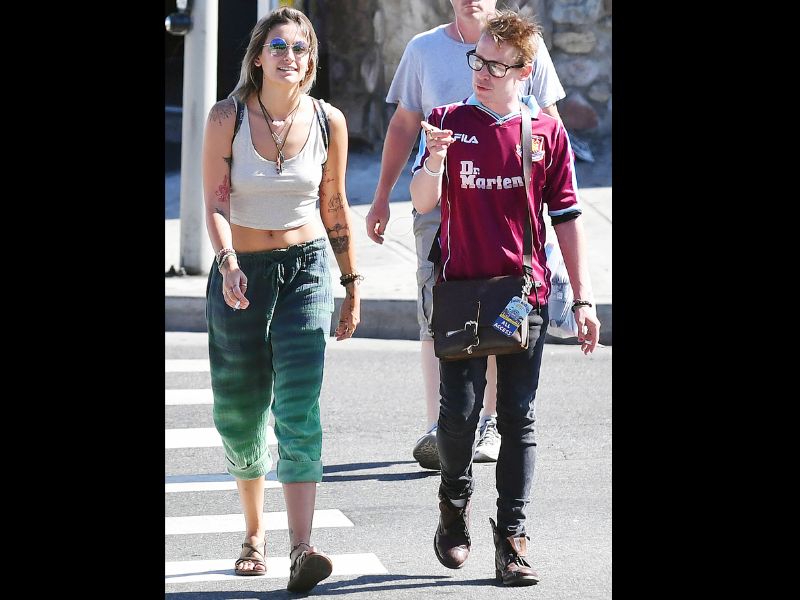 The Special Bond Between Paris Jackson and Macaulay Culkin
Paris Jackson and Macaulay Culkin share a unique bond. Their friendship started well before Michael Jackson's passing and has only grown stronger. Macaulay is tight-lipped about their relationship, but he openly admits to being "very protective of her." Their shared joke of collecting spoons is only the tip of the iceberg, as photos and social media posts suggest they're incredibly close.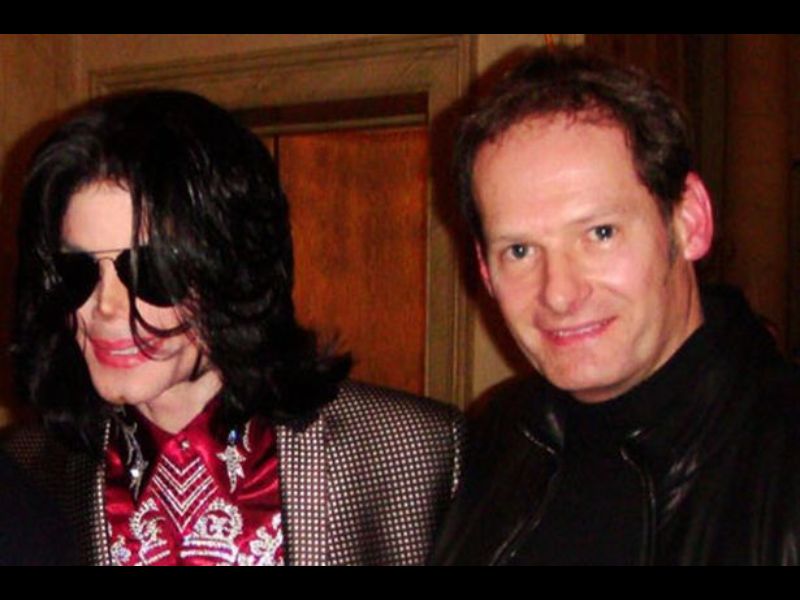 Controversy Over Michael Jackson's Biological Children
Despite Michael Jackson's fame and legacy, controversies continue to swirl. Some have questioned whether he was the biological father of his children, with actor Mark Lester suggesting he was asked to contribute. The issue remains unconfirmed, but it's sparked discussions.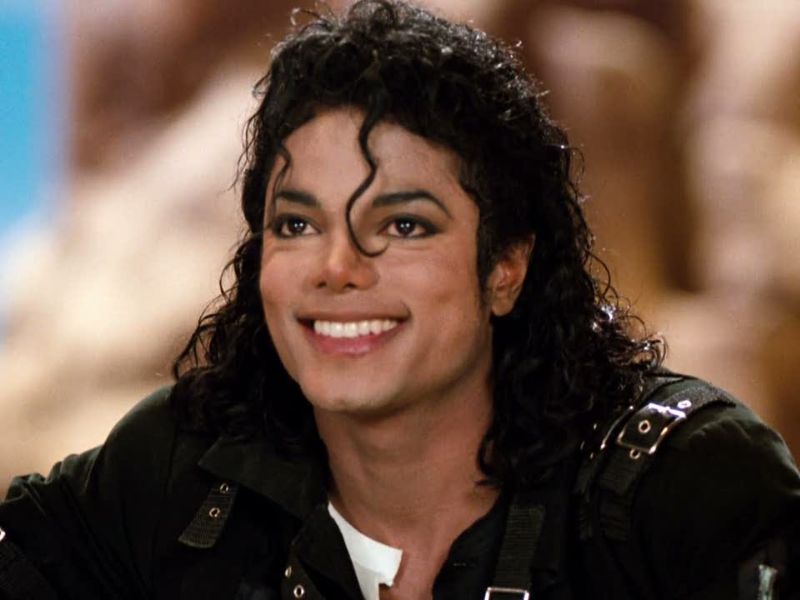 Claims of Secret Love Children and Celebrity Scandals
Michael Jackson is not the only celebrity who has faced claims of secret love children. This phenomenon has affected other high-profile stars like Johnny Depp and Justin Bieber. With so many accusations and false stories, it's challenging to determine the truth.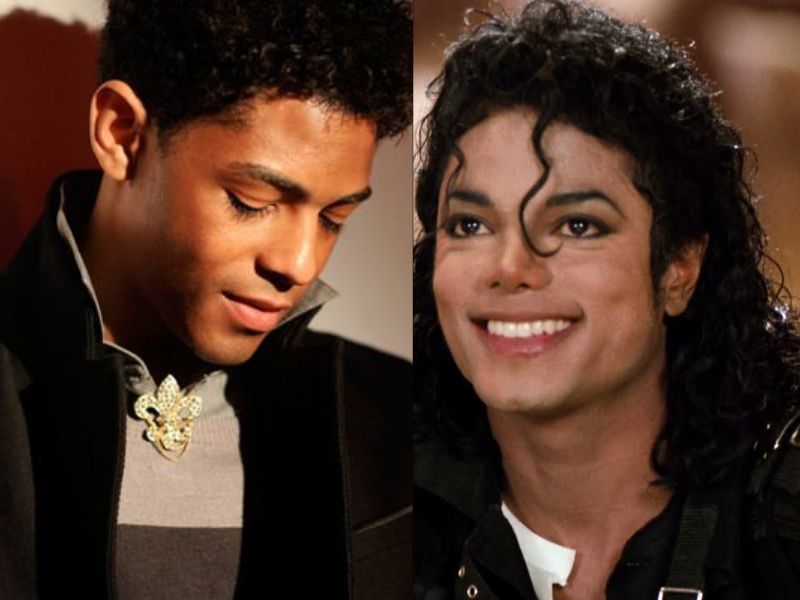 DNA Test and the Brandon Howard Connection
Singer Brandon Howard shares a connection with Michael Jackson through his mother, Miki Howard. Their link becomes intriguing because Brandon was born in 1982, the same year as Michael's hit song "Billie Jean." Rumors suggest the song alludes to Michael's denial of fathering Brandon. Some claim physical resemblances, and Brandon even took a DNA test reportedly showing a 99.9% match.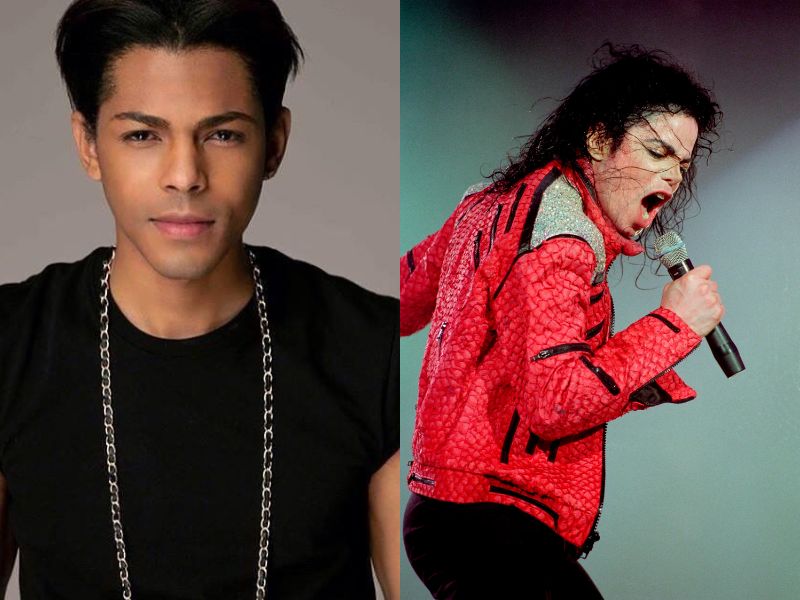 Is Brandon Howard Michael Jackson's Son?
Brandon Howard's DNA test, which allegedly matched him to Michael Jackson, raised many eyebrows. A Californian dental surgeon, Dr. Joseph Goodman, claimed to have run the test using a dental device he bought at an auction. Brandon insists the test was not for fame or money, but doubts persist about Michael being his biological father.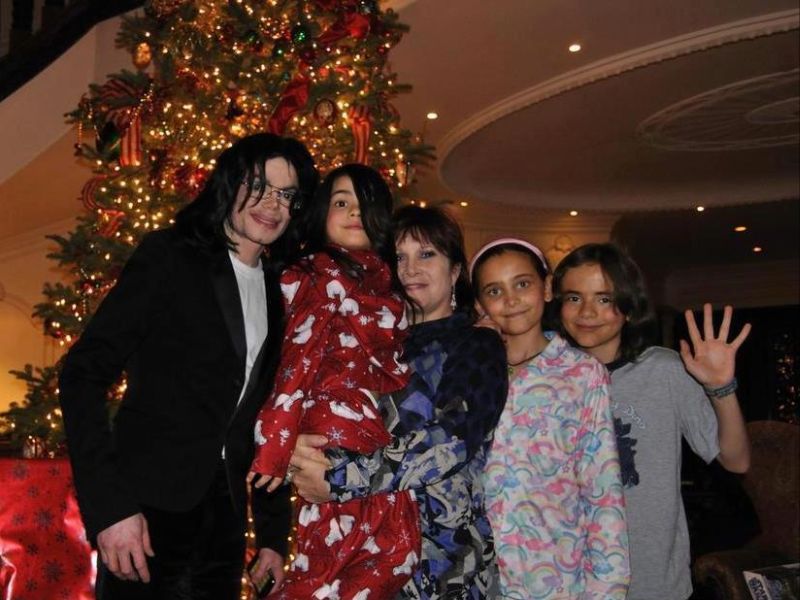 Michael Jackson's Commitment to Family Safety
Michael Jackson was unwavering in his commitment to his family's safety. He took extensive measures to protect his children, starting with Neverland Ranch, which had numerous panic buttons. However, one memorable alarm incident was merely young Bigi's curiosity pressing the button by accident.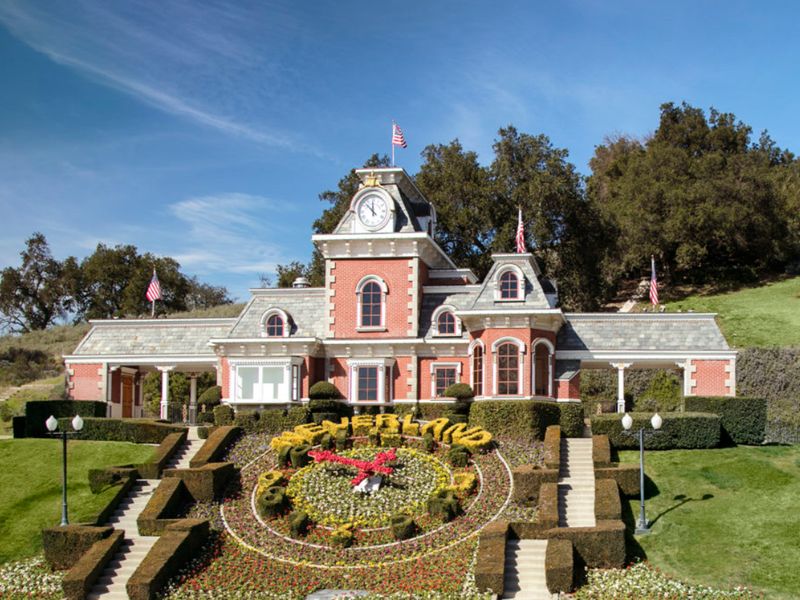 The Jackson Children Witness Michael's Struggles
Prince and Paris witnessed the breakdown of their father's legacy as Michael Jackson faced allegations of inappropriate behavior with minors. The allegations continued even after Michael's passing, severely impacting his mental health and legacy. The entire Jackson family felt the impact of these challenges.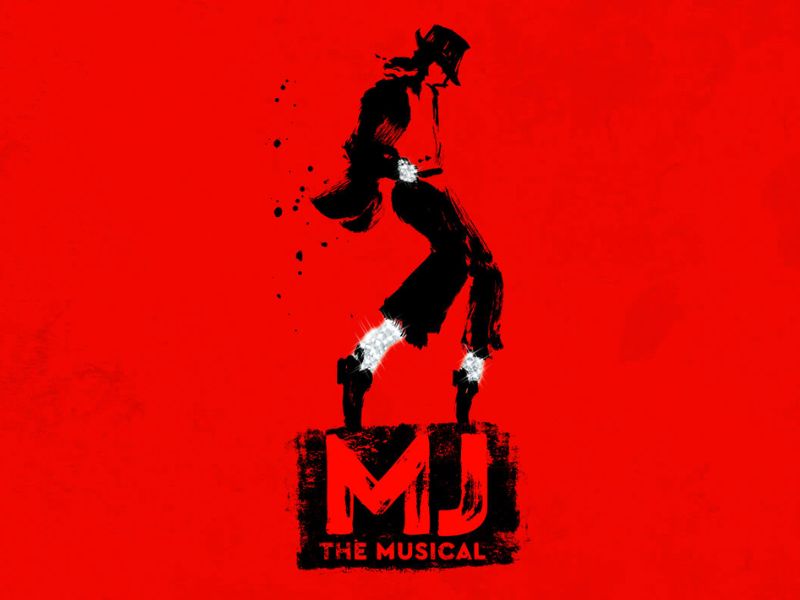 'MJ the Musical' Premieres on Broadway
Michael Jackson's legacy continues to thrive, even years after his passing. 'MJ the Musical,' initially set to debut in 2020, finally graced Broadway in February 2022. The musical features over 25 songs and presents Michael's life in an unprecedented way, receiving critical acclaim and numerous Tony Award nominations and wins.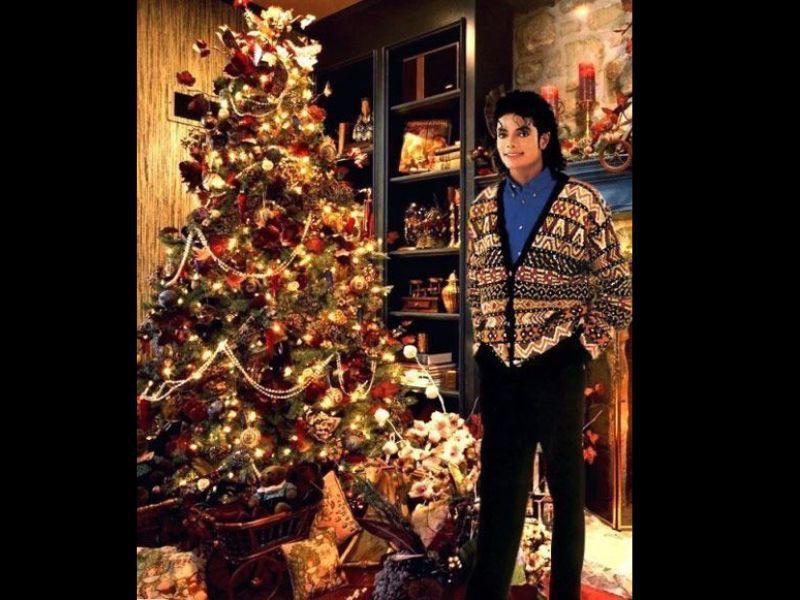 Michael Jackson's Year-Round Holiday Decorations
Michael Jackson's unique way of finding daily happiness included leaving holiday decorations up throughout the year. Raised as a Jehovah's Witness, he was not allowed to celebrate Christmas as a child. After distancing himself from the faith, Michael decorated his home for the holidays, spreading joy to his children.