Hugh Marston Hefner lived his life like there was no tomorrow, and on Sept. Hef (as his many girlfriends would come to call him) reputation as a ladies man preceded him, and the older he got, the more women he dated. Here's what some of those Hor girlfriends look like today.
Barbi Benton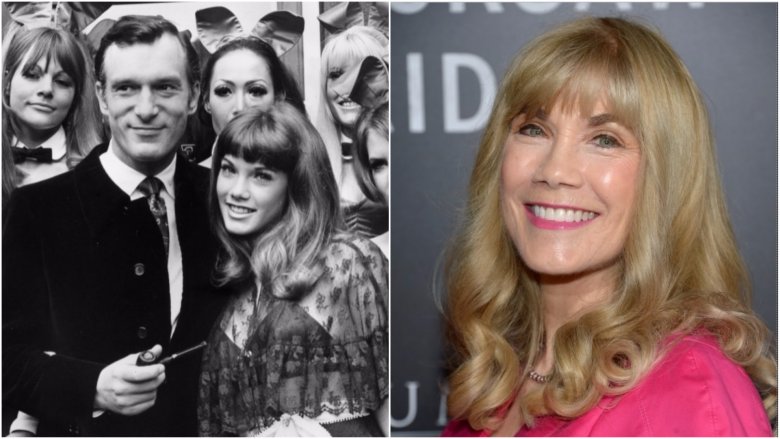 In 1968, at age 18, Barbara Lynn Klein landed a role on the Playboy After Dark TV show working alongside Hefner himself. Hefner convinced her to change her name to Barbi Benton and move into the Playboy Mansion, where she lived for almost a decade.
Lillian Müller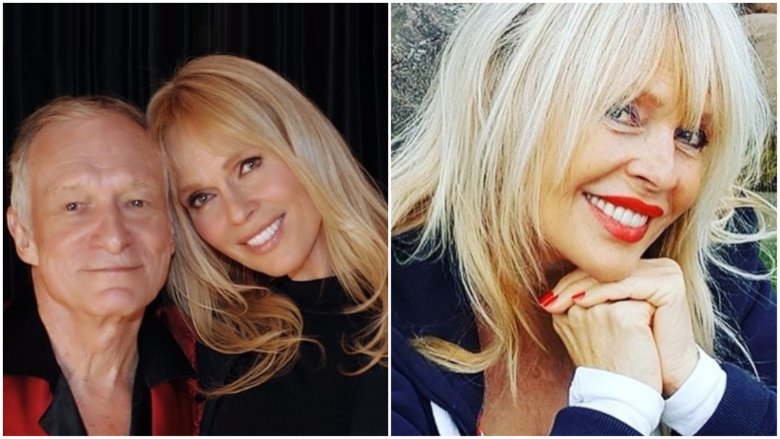 Hefner was still romantically involved with Benton when he met his next girlfriend-Lillian Müller. Müller was featured as Miss August 1975 and named Playmate of the Year in 1976, bringing her into direct contact with Hefner. One year after Müller arrived in the United States, she moved into the mansion.
Kimberley Conrad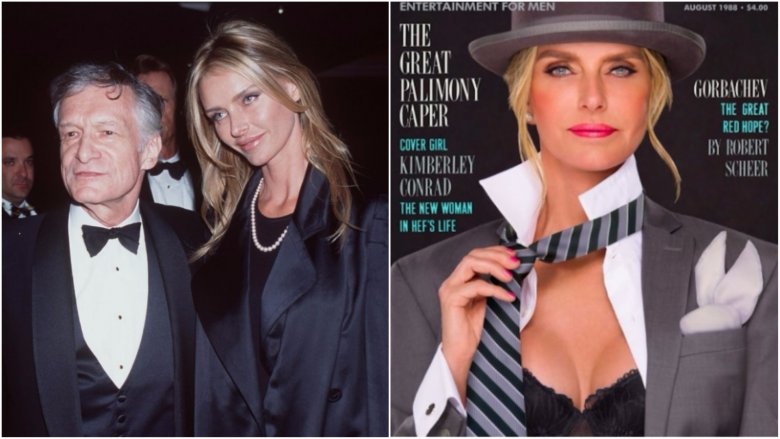 In 1988, a few months before he became engaged, Hefner had said, "There is probably nobody in America who has made it more publicly clear for the past 25 years that I do not plan on getting married again," but that was right before he got to know Kimberley Conrad.
Conrad was an Alabama girl who has crowned Playmate of the Year in 1989, though the real prize was taking Hefner off the market.
The Bentley twins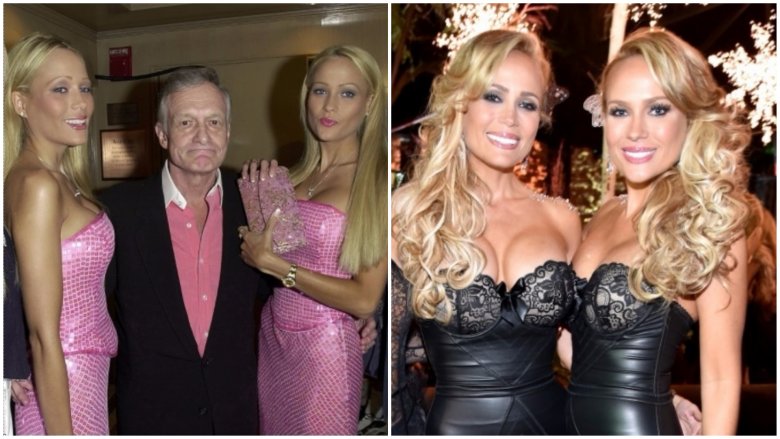 Sandy and Mandy Bentley were the first set of twins that Hefner started dating simultaneously. As Hef tells it, all it took was a few phone calls, and the Bentley twins were getting ready for life at the mansion. "Mandy has just moved here, and Sandy's coming out as soon as her semester is over," he said.
Brande Roderick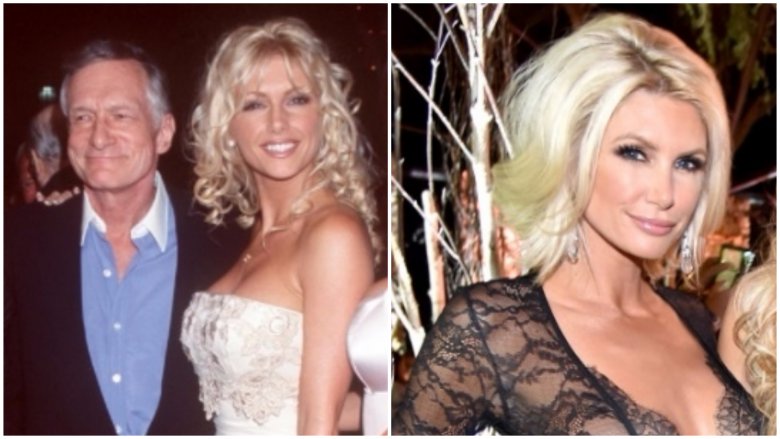 The Bentley twins weren't the only girls sharing Hefner's big round bed at the time. Sandy and Mandy were joined by Brande, a Baywatch star and was named 2001's Playmate of the Year. "We all love each other," Roderick said of the Bentley twins.
Tina Marie Jordan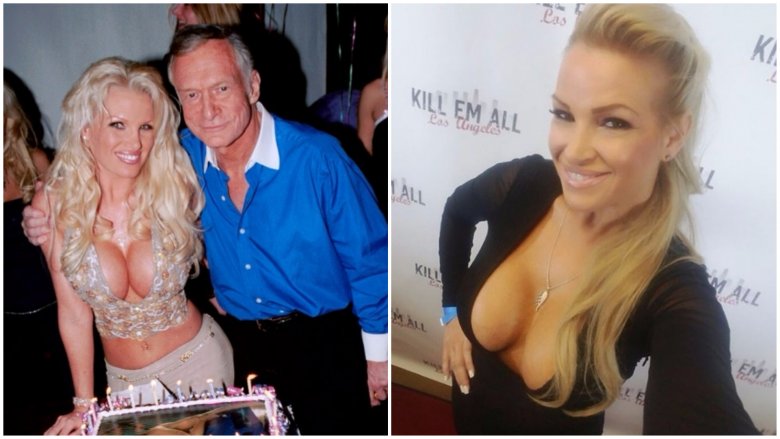 .
Tina Marie Jordan joined the ranks of Hefner's girlfriends and moved to the mansion. Soon after, she was featured as Miss March 2002.
Bridget Marquardt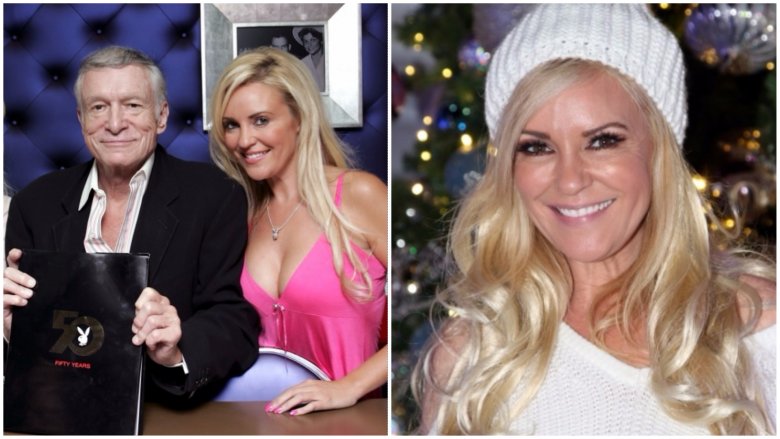 Bridget Marquardt was the oldest of Hefner's partners-when she was only 31-years-old.and she reportedly began to worry about her future while filming the show. She moved out three years after shacking up with Hef when she fell for cinematographer Nicholas Carpenter.
Holly Madison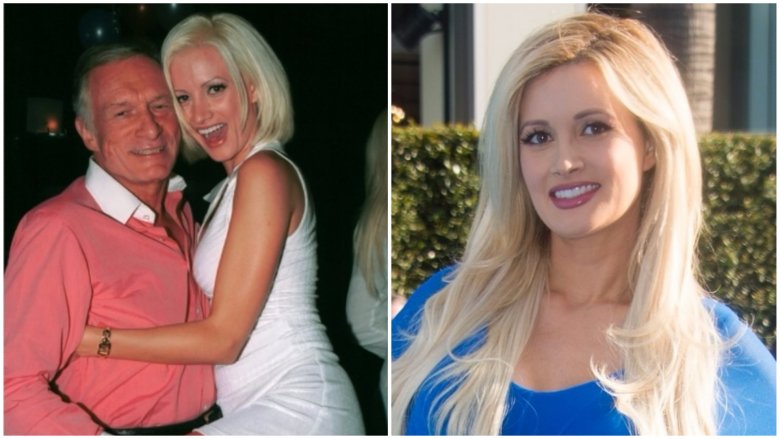 Holly Madison didn't need a second invitation once she knew Hef was interested. Madison moved in 2001 to the mansion, just in time to land a spot on the E! reality series- who made her very famous, and in 2008- by the time her seven-year relationship with Hefner came to an end, she had enough star power to star in her own show.
Kendra Wilkinson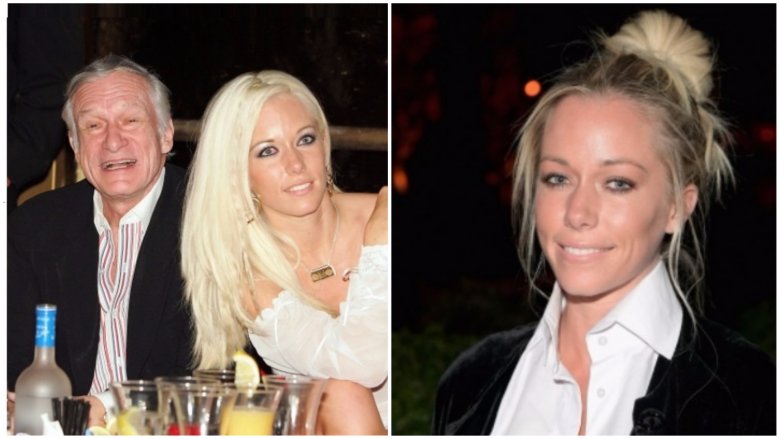 Kendra Wilkinson scored a gig as a Painted Lady at Hefner's 78th birthday bash, where she made quite the impression on Hefner. A few days later, she was one of Hefner's girlfriends and had moved into the mansion to live with him, Madison, and Marquardt. Five years later, Wilkinson moved out on good terms.
Kristina and Karissa Shannon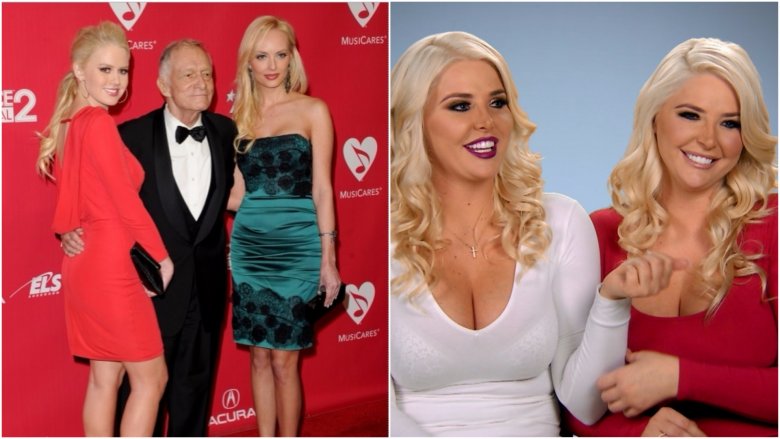 Twin sisters Kristina and Karissa Shannon caught the attention of Hefner after making the finals of the 55th Anniversary Playmate Search. Hefner offered the girls a joint centerfold shoot and then invited them to live at the mansion as new girlfriends, giving them full use of his legendary circular bed to sweeten the deal. They accepted and quickly became a hit with audiences- their first appearance on The Girls Next Door was the most-watched season opener in the history of the show.
Crystal Hefner (née Harris)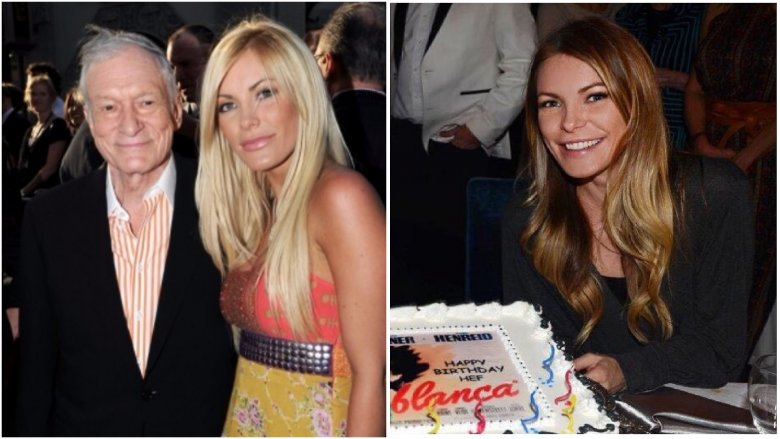 When Crystal Harris attended a Halloween party at the mansion in 2008, she never thought she would end up becoming the Hefner's third and final wife.
Following his death, Harris said: "I am heartbroken,". "He was an American hero. A pioneer. A kind and humble soul who opened up his life and home to the world. I felt how much he loved me. I loved him so much. I am so grateful." She added, "He gave me life. He gave me direction. He taught me kindness. I will feel eternally grateful to have been by his side, holding his hand, and telling him how much I love him. He changed my life, he saved my life. He made me feel loved every single day. He was a beacon to the world, a force unlike anything else."