Though the movie has experienced a number of delays in the past – particularly due to the firing of its original directors, "Star Wars" has now released the release date as well as the plot of the movie.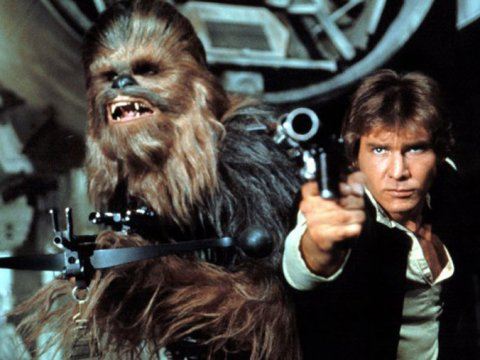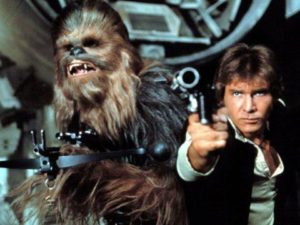 In a sign that a trailer is all but due in the coming weeks, 'Star Wars' has released the details of a Han Solo movie due to hit cinemas later this year. The teaser has come after the production of the movie was shrouded in mystery for months.
 
Made under the direction of Ron Howard, the film looks forward to following the life and adventures of a teenaged Han Solo, after which he meets Luke Skywalker in a curious location in Star Wars: A New Hope.
 
"Board the Millennium Falcon and journey to a galaxy far, far away in Solo: A Star Wars Story," the plot release reads.
"Through a series of daring escapades deep within a dark and dangerous criminal underworld, Han Solo meets his mighty future co-pilot Chewbacca and encounters the notorious gambler Lando Calrissian, in a journey that will set the course of one of the Star Wars saga's most unlikely heroes."
 
The synopsis of the movie has come at a time when 'Star Wars' fans were losing hope regarding its release. For instance, during the making of the movie, Lucasfilm fired the directing duo of Phil Lord and Chris Miller, before appointing the renowned filmmaker Ron Howard in their place.
 
In addition to featuring Alden Ehrenreich as a space smuggler famed by Harrison Ford, the cast of Solo includes Emilia Clarke (Khaleesi) from the Game of Thrones, Donald Glover, Michael Kenneth Williams and Woody Harrelson.
 
Solo is the second anthology movie made by the 'Star Wars' franchise. It follows the 2016 Rogue One and is set to be succeeded by its sequel in 2020. In the meantime, the 9th Episode of the 'Star Wars series will come in 2019, in which J.J. Abrams will serve as the director in place of the departing Colin Trevorrow.