In a sign that he'd divide his time between Los Angeles and London, Justin Bieber has leased a new home in the Bishops Avenue – better known as London's Billionaire's Row.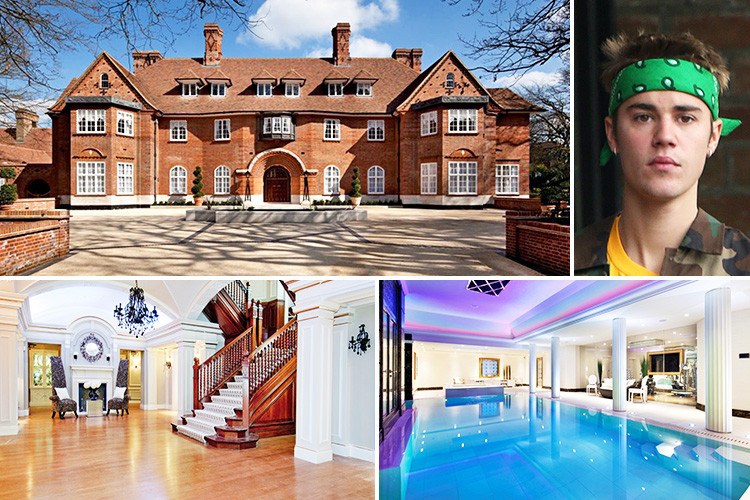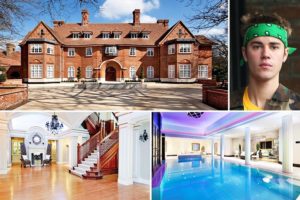 It might not be an ideal setting for ditzy, giggly teenage girls who want to get a glimpse of their idol. But, as far as Justin Bieber is concerned, there aren't many places which could showcase his wealth the same way as the Billionaire's Row in North London.
Located in the locality known as Billionaire's row, the house is going to cost the superstar a mouth-watering £108,000 per month. The Pop Idol has leased such a huge mansion via Glentree, with Daily Mail reporting that the singer will spend more time in London from now on.
Though he's going to live alone there, the house has enough space to house an entourage. It covers a mammoth 2299sq. meters has 15 bedrooms and six reception rooms. What's more, it has a tennis court, steam room with a wine cellar and sauna, and indoor and outdoor swimming pools.
And provided you're going to visit, parking space is the last thing you should worry about. For, in a sign of things to come, the driveway has enough space for 50 – yes, FIFTY, cars at a time. And Mr. Bieber won't have to go anywhere should he feels like watching a movie – as the house has a built-in Home Cinema.
The house – which has been everything from a Chinese Government base to a family home over the years, was built by a British sugar Tycoon way back in 1910. Over the years, it has changed hands quite a lot of times, with the most recent buyer coughing up £25 million for it in 2015.
The reason why this house has been rented out – even at a mammoth price – is because sales tax has increased twice in the last few years. Add to it the uncertainty surrounding British Real Estate Market following Brexit, and the house was tailor-made for being rented out.